By Mary Ellen Sprenkel, President & CEO of The Corps Network
June is Great Outdoors Month: a celebration of our parks and waters and the many ways to enjoy them. It's also a time to reflect on what we can do to preserve America's natural spaces for the enjoyment of future generations. This June, I invite you to get outdoors to recreate, but also to protect the environment.
Among other Great Outdoors Month celebrations, you can recognize National Trails Day with the American Hiking Society on June 6th, and on June 27th you can participate in the Great American Campout with the National Wildlife Federation. But on June 19th - The Corps Network's Great Outdoors Day of Service - I encourage you to volunteer with a local trail organization, pick up litter on the beach, or think about how you can rearrange your garden to incorporate more native plants.
It is only fitting that The Corps Network recognize Great Outdoors Month with service. Based on the model of the Great Depression-era Civilian Conservation Corps, modern Corps are comprehensive youth development programs that engage diverse teens and young adults in community and environmental service projects. Through their service, Corpsmembers gain hands-on job experience in the green economy and develop skills in leadership, teamwork and problem-solving. The outcomes of the projects in which they serve include healthier habitats for native plants and animals, cleaner rivers and lakes, and improved municipal, state and national parks.
On June 19th, while The Corps Network is improving parks in the nation's capital, our member Corps who can't join us in person will be busy serving on public lands across the country - just as they do every day. The reason behind hosting service projects in DC parks is to represent the enormous amount of service that Corpsmembers perform outdoors every year. In 2014 alone, Corpsmembers planted over 2.3 million trees, constructed or improved over 8,700 miles of trail, removed over 472,000 acres of invasive species, and built more than 4,700 gardens and playgrounds.
Some people might not notice it, but service plays a very important role in conservation. There are far more maintenance needs on our public lands than professional land managers can handle on their own. Corps, volunteer groups, and outdoor enthusiast clubs fill in the gaps. Next time you visit a park, keep an eye out for people taking a moment to clear downed branches from a trail, or fish a plastic bottle out of a pond. While Corps and volunteer groups might tackle bigger service projects, like constructing footbridges and stabilizing stream banks, you as an individual can help improve our public spaces by just pausing to pull a plastic bag out of a tree. However, I encourage you to do more.
This year on the Great Outdoors Day of Service, get creative about how you can preserve the natural world around you. So #getoutdoors and #GOserve!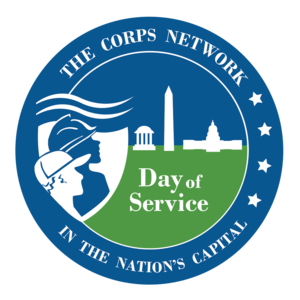 Popular in the Community