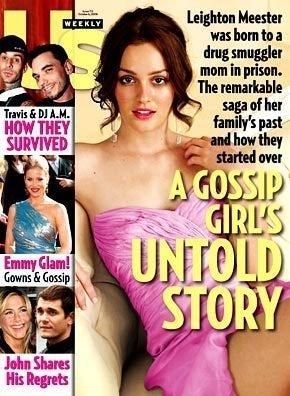 Leighton Meester's upbringing was nothing like that of her Gossip Girl character Blair Waldorf: the actress was born to a mother who was sentenced to 10 years in prison for smuggling marijuana.
As Us Weekly reports in its latest issue, on newsstands now, her mom Connie was pregnant with Leighton when she entered federal prison in Texas. At 29, she gave birth while she was just beginning her sentence following a conviction for her involvement with a drug ring that smuggled 1,200-pound shipments of marijuana into the United States from Jamaica. Her father, Doug, also served time for being part of the smuggling operation. Today, Doug works in construction and Connie is a screenwriter.
"Anything that her mother and I did that was questionable occurred before she was born," Doug, who split from Connie in 1992, tells Us.
Popular in the Community