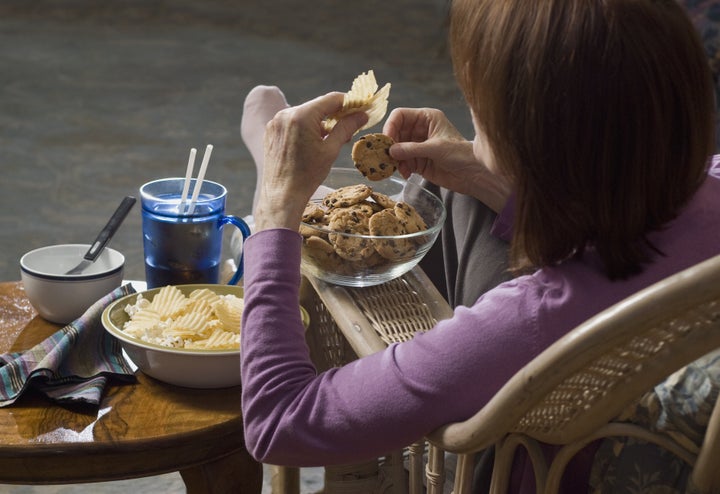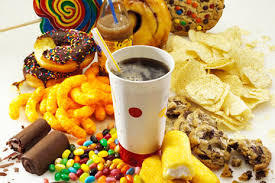 I reeeeally hate to do this, but I am going to take a second to point the finger at sweet, sweet, Nanna for turning our children into hardcore junk food addicts.
First, my disclaimer: My kids have the kindest, most loving, and attentive grandparents (and Aunts and Uncles) of all time. They are seriously lucky kids. That being said...
My children's three grandmothers all have this desire to "spoil" my kids with food. They love to hand out treats and bring an assortment of goodies every time they visit. Did I mention we have three grandmothers? Three adults who hand out cartons of chocolate milk, dish out bowls of ice cream, make special donut and fast food trips, and generally let my kids eat whatever they want.
The worst part about this is that the "treats" are almost always sweet, and are almost always the poorest quality garbage you could possibly find. Grocery store cupcakes with neon frosting????? Gack.
I am fine with my kids eating sugar (in moderation). I am fine with my kids eating a processed donut (it hurts to watch, but I let it go). I am not fine with entire days of junk food binging. When my husband and I were growing up we were served stews, casseroles, or meat with vegetables for dinner. A generation later Grandma is now serving our kids pancakes dripping with syrup, a side of chocolate milk, and will then proceed to take them out for ice cream cones after they finish "dinner".
This had become such a problem in our house it was affecting my kids moods and health, and they began turning down my home cooked, fresh foods they once loved. It is tough to compete with Cheetos people.
In the event that you too have a Grandparent (or other family member) who is constantly serving unhealthy food to your children, I have three touch points that will help fuel you through your awkward intervention and help to bring them over to your side of the garden fence.
1. Let them know how it effects your kids. Gently explain that large doses of processed food and heaps of sugar is tough to recover from. Describe how it makes them crabby, cranky, and constipated. In my case I also needed to point out that the unhealthy food was coming from several other family members and was no longer a "once in a while" indulgence.
2. Let them know how it effects YOU. There is no shame in admitting that this is making your life more difficult. I personally put thought and effort into building up my kids palettes so they enjoy the taste of fresh vegetable and fruits. A constant parade of processed junk tears apart their taste buds and make the fresh stuff way less appealing. I guarantee your loved ones don't think about the fact that they are creating more work for you.
3. Let them know they are enough as they are. Stress the idea that they "spoil" your kids simply by showing up. Tell them your kids are excited to see them because they will spend 2 hours playing card games with your children, not because they showed up with a package of Ding-Dongs.
Bottom line: Dearest Nana, you are enough simply by being you, and being present. Thank you for taking time to visit and play with my kids, and thank you for watching them when I need a break.
You are enough, and we love you.