Most of the tech startups making headlines tend to be splashy consumer apps like SnapChat and Tinder. However, a burgeoning telemedicine industry is finding its way into the mainstream. The innovators behind this trend are combining their medical expertise with a consumer-focused approach to mobile applications. One such individual is Ben Behnam, who I had the pleasure of interviewing over the weekend. Behnam is the founder of Dermcheck, a mobile app that allows users to connect directly with dermatologists across the country. In this interview, Benham discusses the potential and future of telemedicine, his advice to prospective entrepreneurs entering the medical space, and why Los Angeles should be taken seriously as a startup hub.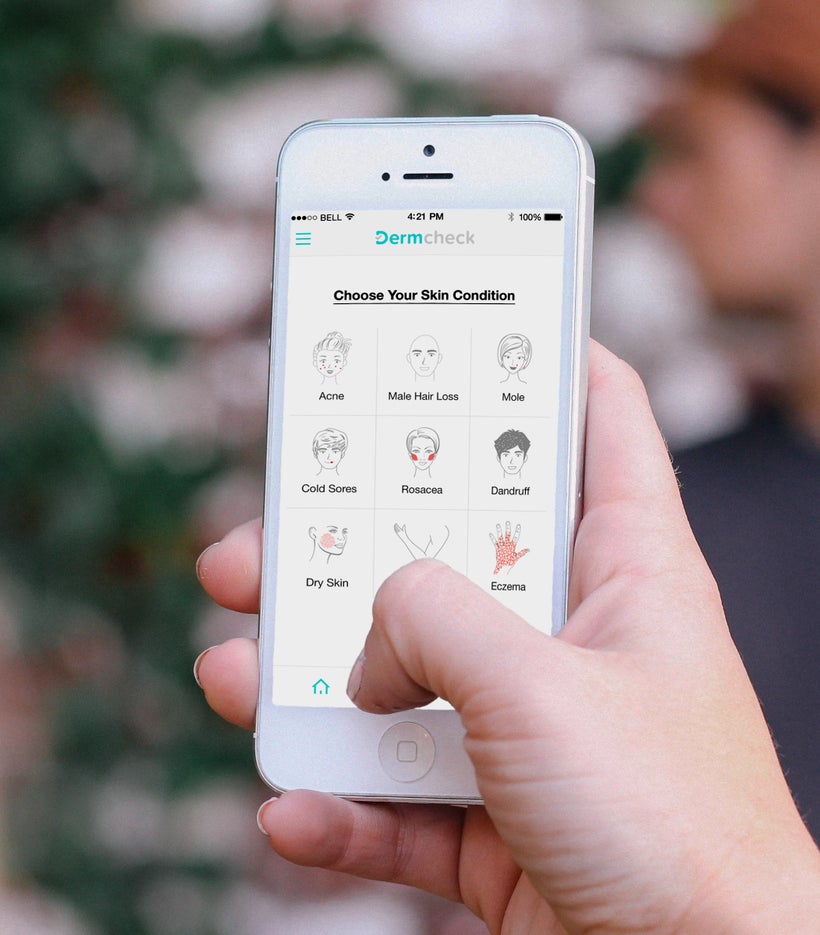 Please tell us about Dermcheck. If I have a pimple or rash that I want taken care of, what do I do?
It's simple. You download the app, take a few photos of your acne, answer some basic questions, and then check out. The entire process takes less than five minutes. Within 24 hours, your dermatologist will send you a detailed treatment plan along with prescription medications routed directly to the pharmacy of your choice. If you prefer to talk to a doctor, you can also make an online appointment with a live dermatologist and receive a consultation by phone or video chat.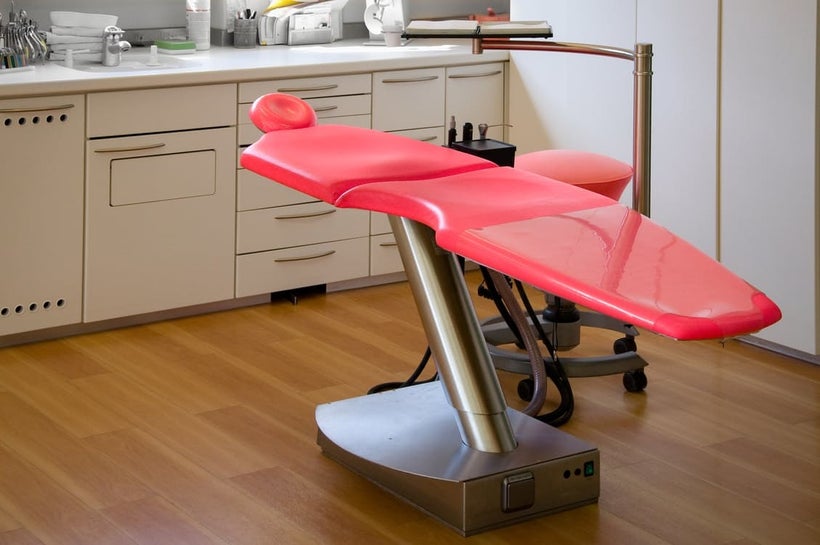 What was the initial inspiration for Dermcheck? How did you determine that this specific product was worth building? Please tell us the story.
I have been practicing dermatology since 2008. Around 2014, I started noticing a change in the behavior of how patients interacted with me and other physicians I knew. Patients had begun emailing us photos of their skin along with requests for prescriptions. This was actually quite surprising, because it highlighted a new side of the patient-doctor relationship that had not really existed before. This is when we realized that some patients would prefer an easier and more convenient way of communicating with their physician and getting their prescriptions.
In 2015, we started testing basic software to see if patients would actually use online dermatologists. Our initial software allowed users to send in photos of moles. It was a very simple platform. To our surprise, the first day it went live on the App store patients started sending in photos. The basic software proved to us that users do consider their phone a viable tool for interacting with their dermatologist. This knowledge eventually led to the creation of the dermatology platform we use today. Our system is much more sophisticated now than it was in 2015. We offer users the opportunity to either send in photos to be reviewed by dermatologists or to chat live via their smartphone with a dermatologist. In either scenario, patients receive a consultation and a prescription sent to their pharmacy of their choice.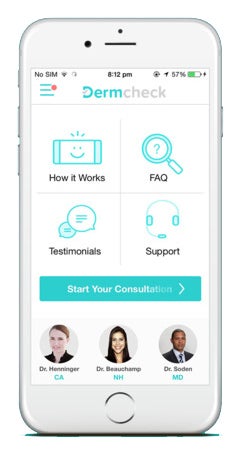 Telemedicine is not a new idea. Why do you think it's suddenly taking off now? Is it due to technology, cultural shifts, generational shifts, or perhaps all of the above?
Telemedicine has existed since the late 1990's. However, it is only recently that these services have taken off. There are a number of reasons for that, including a combination of generational shifts, cultural shifts and technology advancements. No one had really embraced telemedicine before the millennial generation grew up and became consumers. Millennials are far more tech savvy and are willing to use any technology available to enhance convenience and efficiency. We live in a world of instant gratification - there is no reason why someone would take three to four hours out of their day to visit a doctor if the consultation can be done online and medications can be sent to the pharmacy electronically.
The technology itself has improved significantly as well. In 2000, apps did not exist, and telemedicine was quite cumbersome. Over the last several years, smartphone hardware and software have evolved to the point where we can offer a streamlined, user-friendly experience to customers. This has directly helped to entice the millennial generation to embrace the telemedicine.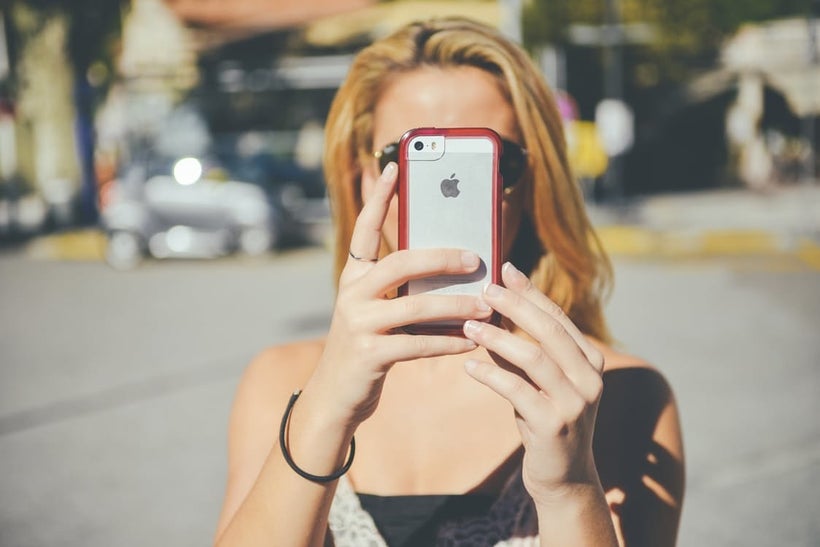 Where do you think telemedicine is going in the next decade? What excites you most about where telemedicine is heading?
We are just now entering the early stages of telemedicine. Typically, the medical field embraces changes slowly. Recent graduating physicians are more tech savvy, and their consumer base is equally proficient. This makes the future bright for telemedicine, as people desire improved efficiency and are willing to use their phone for just about anything.
Telemedicine will cause significant shifts in certain industries. For example, urgent care is a $14.5 billion industry. It is predicted that over the next few years, about 30% of all urgent care visits will be done via telemedicine. This represents an astonishing number of patients that will get their care via online doctors compared to traditional brick and mortar urgent care clinics.
In addition, there is currently a significant lack of access to specialists. For example, there are only 3.2 dermatologists for every 100k people in the US. In fact, most cities in the US do not have even a single practicing dermatologist. Telemedicine will change the rules of engagement and improve general access. Using the variety of tele-dermatology platforms that currently exist, users can seek advice or consultations with a single click of a button from anywhere in the country. This is an unprecedented success in the fight against access inequality and will certainly lead to improved patient care.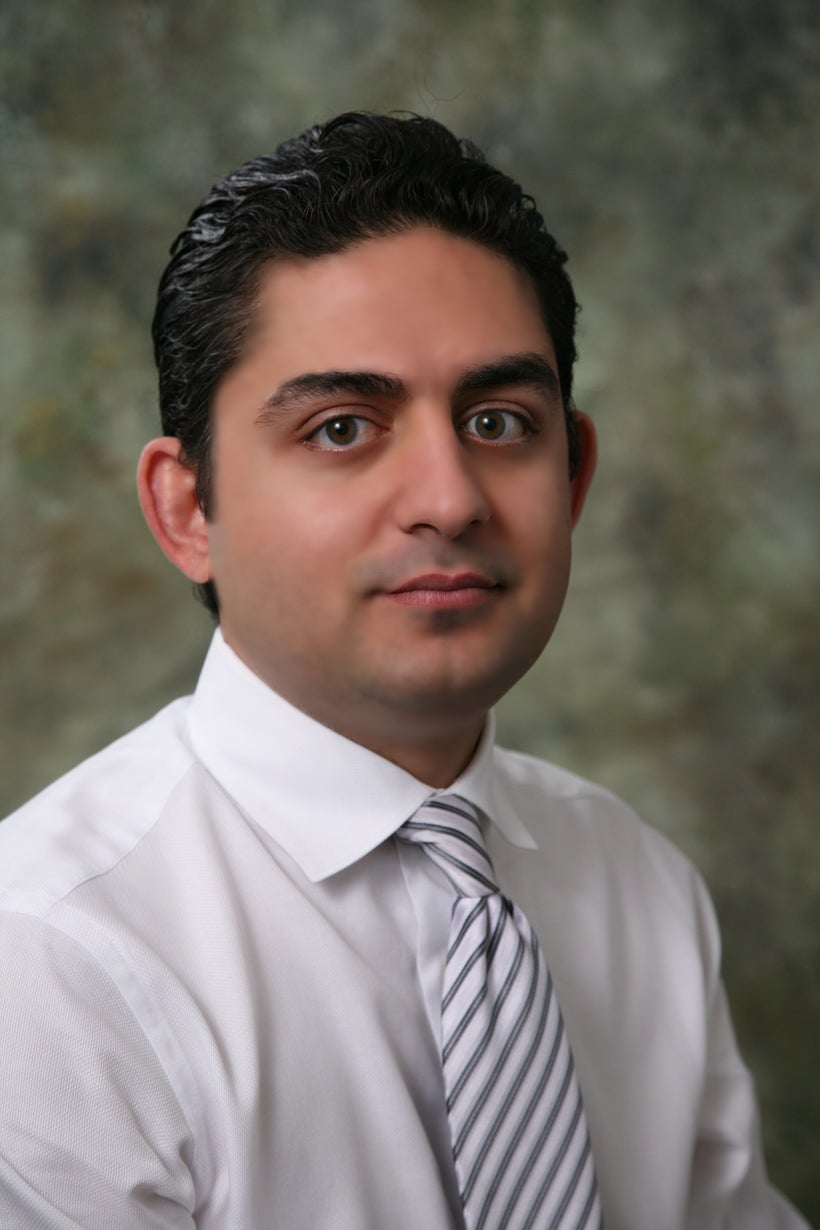 You're a doctor who has launched a tech startup. Do you have any advice or tips for other doctors who are interested in becoming tech entrepreneurs?
My recommendation for new tech entrepreneurs is to find a mentor and cultivate a passion for success. As a physician, I had no formal training in technology startups, but I had many friends and colleagues who were in the tech field and led me in the right direction. I asked them a lot of questions and constantly sought out their advice. My advice to other doctors is to find a mentor in the tech field who has launched a startup before.
Also, it is important to remember that millions of things can and will go wrong, from developing the application to customer service. I definitely recommend having a computer programmer as a co-founder. Someone who has an in-depth knowledge of programming will make life much easier.
Although making the platform may sometimes feel like the hardest part of the project, I believe it only counts for about 10% of a 'successful' launch. The most important element of any tech entrepreneur is their passion. I remember attending numerous tech conferences, reading dozens of articles and listening to podcasts all of the time. I studied hundreds of blogs about the growth and marketing strategies of other companies. Growing the business is the hardest part, and there will be many obstacles and challenges. If you do not have the drive and passion to get it done and execute, your startup will fail.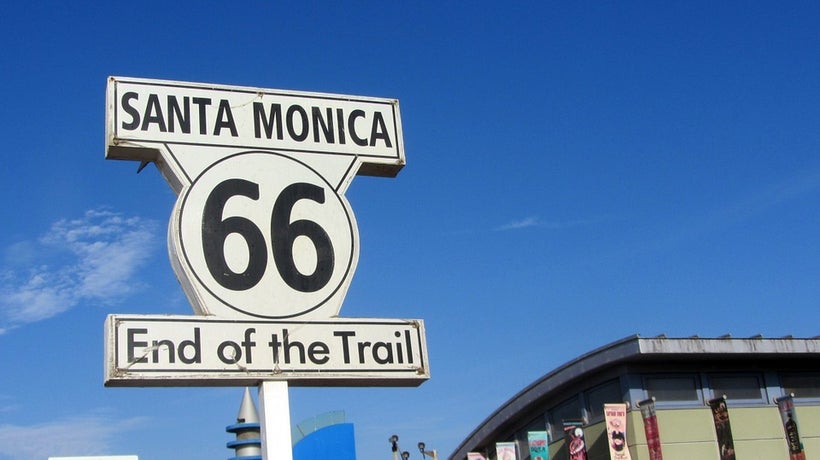 Can you comment on the tech startup scene in LA? Why would a startup founder choose to head there instead of San Francisco and silicon valley?
LA is becoming known as "Silicon Beach", akin to Silicon Valley in Northern California. Although LA has not always been a startup scene, it has become very popular in the last several years. Thanks to a few big hitters like Tinder and Snapchat, investors have started to take the LA startup scene more seriously.
Most importantly, LA is ripe for a lean startup to get started and flourish. Cheaper real estate, great local universities, easier access to computer engineers, high quality of life, and ease of access to PR/media have helped the LA tech scene flourish. There has also been an influx of tech incubators and startup accelerators throughout the area, which has also fueled more startup activity.
Calling all HuffPost superfans!
Sign up for membership to become a founding member and help shape HuffPost's next chapter
This post was published on the now-closed HuffPost Contributor platform. Contributors control their own work and posted freely to our site. If you need to flag this entry as abusive,
send us an email
.