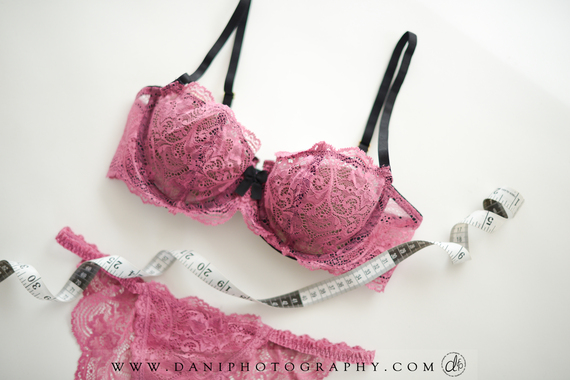 Got bra-blems? Don't worry, you're in good company. In fact, according to a 2011 study conducted by Griffin Strategic Partners, 85 percent of women wear the wrong size bra. Since slipping on a perfectly fitting bra will give you a more flattering silhouette, and boost your confidence, I reached out to the experts to finally solve your bra conundrums.
Do Your Cups Runneth Over?
The cup of your bra should be big enough to hold your entire breast without any "spillage." If you go too small, the bra will not only be uncomfortable, but also cause the unflattering 'quadra-breast' bulge. Try bumping up a size to give your girls the housing they need. Are you large chested? Make sure you look for a company that offers a wide range of sizes to find your perfect fit. Hips and Curves for example offers plus size lingerie that celebrates the beauty and sensuality of fuller figures providing just the right amount of support, enhancement - and oomph!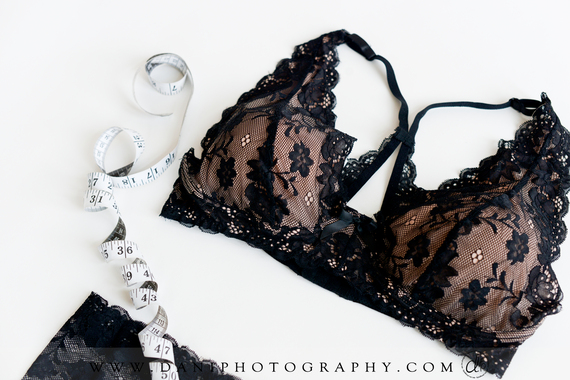 Underneath it all
Correct underwire placement is also an integral part of a perfect fit. Your underwire shouldn't dig or poke you, instead, it should lie flat against your chest. In fact, if you press on the underwire of your bra, it should press on bone, not breast tissue. The underwire should sit on your ribcage without any gapping, encasing your breasts without digging into them or causing any discomfort. Assuming your straps are properly adjusted, you'll know you've found the right band fit when you can lift your arms over your head without the underwire rising up to meet you. Try not to focus on the size, just the fit, after all, you're really lovely underneath it all...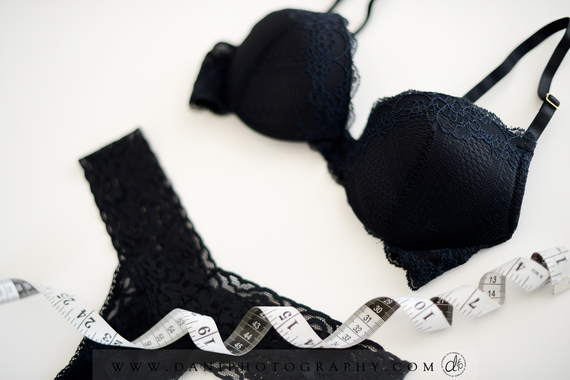 Slip and Slide
Ahh the age old strapless bra dilemma. We've all been there. If you find your strapless bra is slipping and sliding to your waist side, you need to go down a band size. With only the band to hold your chest up, a proper, firm fit is crucial. Look for bras with a "no slip grip" and assure you can fit two fingers under the band. It should feel snug, but not uncomfortable. Truth be told, any good stylist worth her salt will say that proper fitting undergarments are the foundation to any look. In fact, as a stylist myself, a proper fitting bra is one of the first things I buy for my clients. Now that it's sundress season, a great strapless bra is a must. My reccomendations? La perla and Wolford both have reward winning styles that wont bring you down. Pun intended.
So, now that you have a basic understanding of the bra-blems you might be suffering from, where can you go to get measured or finally purchase your perfect bra?
Since bras are like shoes, and no two fit the same, bra fitting has gotten technical. Want to avoid an awkward fitting with a department store salesperson? Enter ThirdLove. The companies app will help you find your perfect bra size in the comfort of your own home. The app instructs users, via a quick video tutorial, how to take the proper "breast- ie"(selfie). The app uses an image recognition system to measure your chest with your iPhone. The app uses computer vision technology, which analyzes body size in relation to the iPhone's size. After a few simple photos, you'll be on your way to choosing and receiving your best fitting bra yet. Sound too good to be true? It isn't. Trust.
Finally, once you find your proper bra, make your love affair last by hand washing it after two wears and use a netted laundry bag when machine washing after that.