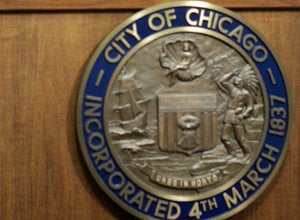 Want to know who owes whom in Chicago politics? Connecting the dots just got a lot easier with the creation of CloutWiki, an interactive reference site with political peerage information for dozens of local politicians.
The creation of political consultant Mike Fourcher and attorney Jay Paul Deratany, a former candidate for the Cook County Board of Review, the site is still a work-in-progress. From the Reader's Mick Dumke:

The two put together a team of journalists and political activists who over the last few months compiled an assortment of facts about Chicago aldermen, Cook County board commissioners, and area congressmen. The site, just launched, is still "a work in progress," by Deratany's own admission (or a "labor of masochism," by Fourcher's). Only a handful of the entries about county board members are complete, for instance, but Fourcher and Deratany say they're planning to fill in the blanks--and expand the site's reach--with input from readers. "We can't wait for people to start checking our facts," Fourcher says. But unlike, say, wikipedia, the content on the site will be controlled pretty carefully. Submissions and suggestions are welcome, but the entries won't be open for public editing.
Calling all HuffPost superfans!
Sign up for membership to become a founding member and help shape HuffPost's next chapter