What do you think? Do you and/or your children have what it takes to succeed?
Click through to the test to find out what it takes.
Good news. "There are no right or wrong answers." But why is it some people succeed and others don't?
For three years, author Paul Tough observed and reported on why certain children succeed while others fail. In his new book, "How Children Succeed: Grit, Curiosity, and the Hidden Power of Character," Tough carefully examines a set of skills scientists believe are fundamental to success and they are not based on IQ.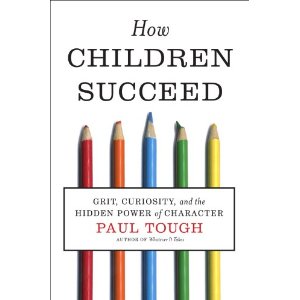 Tough considered the idea while he was working on his earlier book about the Harlem Children's Zone, a comprehensive constellation of social and educational programs across 100 blocks of Central Harlem. It left him wondering what common factors determine a child's success. Tough breaks away from the notion that a child's success is determined by intelligence tests by showing that character is at least as important as intellect.
This week on Bloomberg EDU with Jane Williams,[Disclosure: I work on the program] Tough discusses some of the people he has observed working to try and change their character and his experience watching his own three-year old son develop into a boy who can fall down and pick himself up.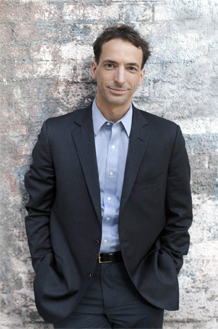 "Character," says Tough, "is something we think of as fixed, something we are born with." But the more time the author spent observing his characters and as a parent, he came to learn that "character is not this immutable presence that you just have or don't have," says Tough. "Instead it is a set of very learnable and teachable skills, it's malleable."
Through the lens of neuroscience, economic, sociologic and psychologic research, Tough explains a different set of skills believed to be crucial to success. Skills, including gratitude, grit, perseverance and self-control, are are defined by University of Chicago Economist and Nobel laureate James Joseph Heckman as non-cognitive skills. Psychologists, Angela Duckworth and Martin Seligman, call them personality traits. Dave Levin. co-founder of the KIPP charter school network considers them character strengths.
In general, "schools aren't set up to develop grit or perservence," says Tough. "Teachers aren't incentivized to think about those skills." In a test/assessment/metric obsessed climate, however, why wouldn't this be part of a student's skill set scores? As a complement to the KIPP motto "Work hard. Be nice," KIPP developed a character report card for students.
While Tough isn't "totally sold" on the character report card idea, it serves as a way to have a conversation about that child's character strengths. It is a way for the parent, the teacher and student to talk about a developing skill set. "... Parents have a huge affect on their children's character strengths," says Tough. "But so do teachers, and so do mentors, and so do sports coaches."
On the second part of Bloomberg EDU, alumni of summer enrichment programs discuss their experiences working for the the organizations where they spent their summers as children.Ja'Daiza Johnson of Horizons at Harley, Justina Sharrock of Harlem RBI, and Terrence Riley of Aim High, reflect on what summer enrichment did for them and their work with urban youth.
Bloomberg EDU Host and Producer Jane Williams with Harlem RBI's Justina Sharrock in Bloomberg Radio Studios. Photo courtesy of Elz Cuya Jones.
REAL LIFE. REAL NEWS. REAL VOICES.
Help us tell more of the stories that matter from voices that too often remain unheard.