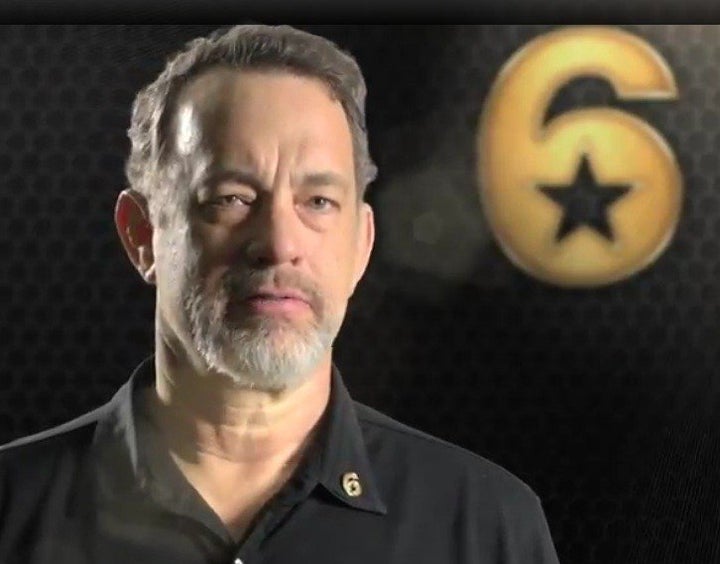 Somebody asked me once if I was afraid of being "overrun by the enemy" after my helicopter crashed in Afghanistan in 2004.
It was a good question. I was trapped, upside down, in the wreckage of a Blackhawk helicopter a stone's throw from the Pakistan border. In an area where rocket attacks and border incursions by insurgents were an everyday occurrence, I was an easy target.
But then I heard the whop whop whop of rotor blades. I heard a Super Cobra -- an attack helicopter flown by U.S. Marines -- passing overhead. Then a Blackhawk landed nearby to unload ground troops. It was clear that my fellow aviators were aware of my situation and were taking action.
I had no reason to fear; they had my "six".
In the military, "I've got your six," means, "I've got your back, and you've got mine." It means we are all in this together.
Watch to learn more. Blog continues below.
The phrase dates back to World War I, when American pilots, engaged in dogfights, would promise to cover each other's six. In aviation, twelve o'clock is straight ahead, three and nine are right and left, and six o'clock is to the rear. To prevent being shot down, pilots kept enemy planes off of their companions' tails.
The term has been adapted for use aboard navy ships, in military vehicles, and for dismounted infantry operations. As a group of soldiers patrol an area, they are all watching one another's six.
Lying in the helicopter that day, I had broken bones in more than 40 places, and I was unable to extract myself. Yet, I knew that a group of fine Americans was working to get me home.
It was these soldiers and marines who ultimately pulled me out of the wreckage, triaged my injuries, transported me to the field hospital, and stood by me through a long recovery.
This principle of togetherness exists beyond the battlefield. For military veterans who no longer don the uniform, the sense of loyalty and camaraderie persist into civilian life.
This spirit can bring people together toward a common mission.
So it is appropriate that "Got Your 6" is the name chosen for a new campaign to bring together civilians and veterans.
The Got Your 6 campaign unites the entertainment industry -- every major studio, network, talent agency, and guild -- with more than two dozen of the nation's top nonprofit organizations in the military and veteran field. The goal is to change the conversation in America, so that veterans are perceived as civic assets and leaders.
For this campaign, "Got Your 6" means collaboration -- with more than 50 entities working together. The "6" also stands for the six pillars of successful veteran reintegration: jobs, education, housing, health, family, and leadership.
Each of these pillars is a category through which veterans can show themselves as assets. And in each category, the Got Your 6 campaign and lead nonprofits work to achieve substantial goals, such as 500,000 jobs for veterans, housing 10,000 chronically homeless veterans, and the completion 1.5 million volunteer service hours by veterans. All of the commitments will be formalized through the Clinton Global Initiative.
The entertainment industry will amplify the amazing work of each nonprofit. Meanwhile, the nonprofits will provide expertise to an industry that is excited to have significant impact.
The campaign brings together companies in Hollywood that are typically staunch competitors. For this effort, they have put aside competitive differences in favor of a collaborative initiative. In the entertainment industry, corporations are imitating the military.
As Americans, if we want to bridge the civilian-military divide, we must start with understanding. The campaign will help civilians to learn something new and interesting about the military, for example the meaning of the term "Got your six."
Got Your 6 will challenge all Americans to answer calls to action -- specific tasks that allow civilians to share in the sacrifice and show their appreciation in a meaningful way.
This is a unique moment between the ends of two wars. It is time we realize that we are all in this together. By bringing a taste of military culture into civilian lives, we will be able to better engage one another and work side-by-side to reinvigorate our communities.
Calling all HuffPost superfans!
Sign up for membership to become a founding member and help shape HuffPost's next chapter