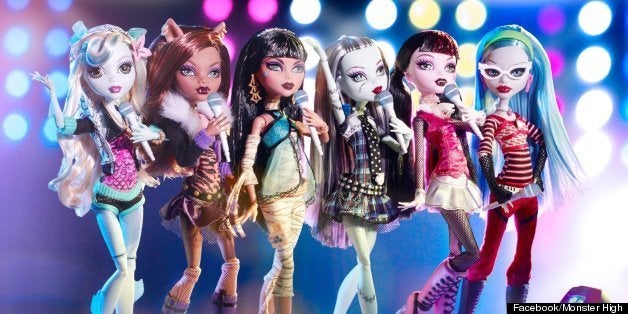 Touted as more progressive and cutting edge than their "normal" Barbie sisters, Monster High dolls are taking the world by storm. But are they really a positive influence on the little girls who play with them?
"The message about the brand is really to celebrate your own freaky flaws, especially as bullying has become such a hot topic," Cathy Cline, Mattel's vice president of marketing, told NPR. She added that the Monster High line has significantly boosted the company's profits and is one of the fastest-growing brands in the toy industry.
In an op-ed for Jezebel on Wednesday, Callie Beusman argued that the Monster High dolls aren't all that different from Barbie. The "brand doesn't really encourage individuality at all," she said, pointing to the dolls' lack of diversity and "disturbing obsession with body image."
Instead of providing a valuable representation for children of other races and ethnicities, children who fail to conform to our rigid expectations of body-type, LGBT children and so on, Mattell has populated yet another fantasy universe with superficial, mostly white, wealthy (each of the three main characters is obsessed with shopping -- and they all have famous dads) and boy-crazed teens. Monster High is not at all a departure from the norm: [I]t's just more of the same.
Her argument is not a new one.
"[The brand has] a good premise, and certainly one with potential to deliver a subtext about 'normalizing' difference and accepting a wider range of identities," Ellie Lipkin wrote of the dolls. "But, unfortunately, the Monster High line of dolls does exactly the opposite. The five main girl characters debut with high-heeled platform shoes, nipped waists and hyperfeminine long hair."
Also in 2011, blogger and mom Jeanne Sager lamented the skinniness of the Goth Barbies -- specifically mummy girl Cleo De Nile.
"When a doll's proportions are so off that the product descriptions warn she can't stand on her own, it's hard to find a way to legitimize her being on the shelves," Sager wrote in a blog post for The Stir. "No girl should ever look like Cleo De Nile. But if you put her in the hands of your 6-year-old, are you prepared to explain to her why not?"
NPR's piece on the Goth Barbies is part of a broader series on the impact of media and entertainment created for kids. Click here for more from the series -- and tell us what you think of the Goth Barbies in the comments below.
Support HuffPost
A No-B.S. Guide To Life
Related
Before You Go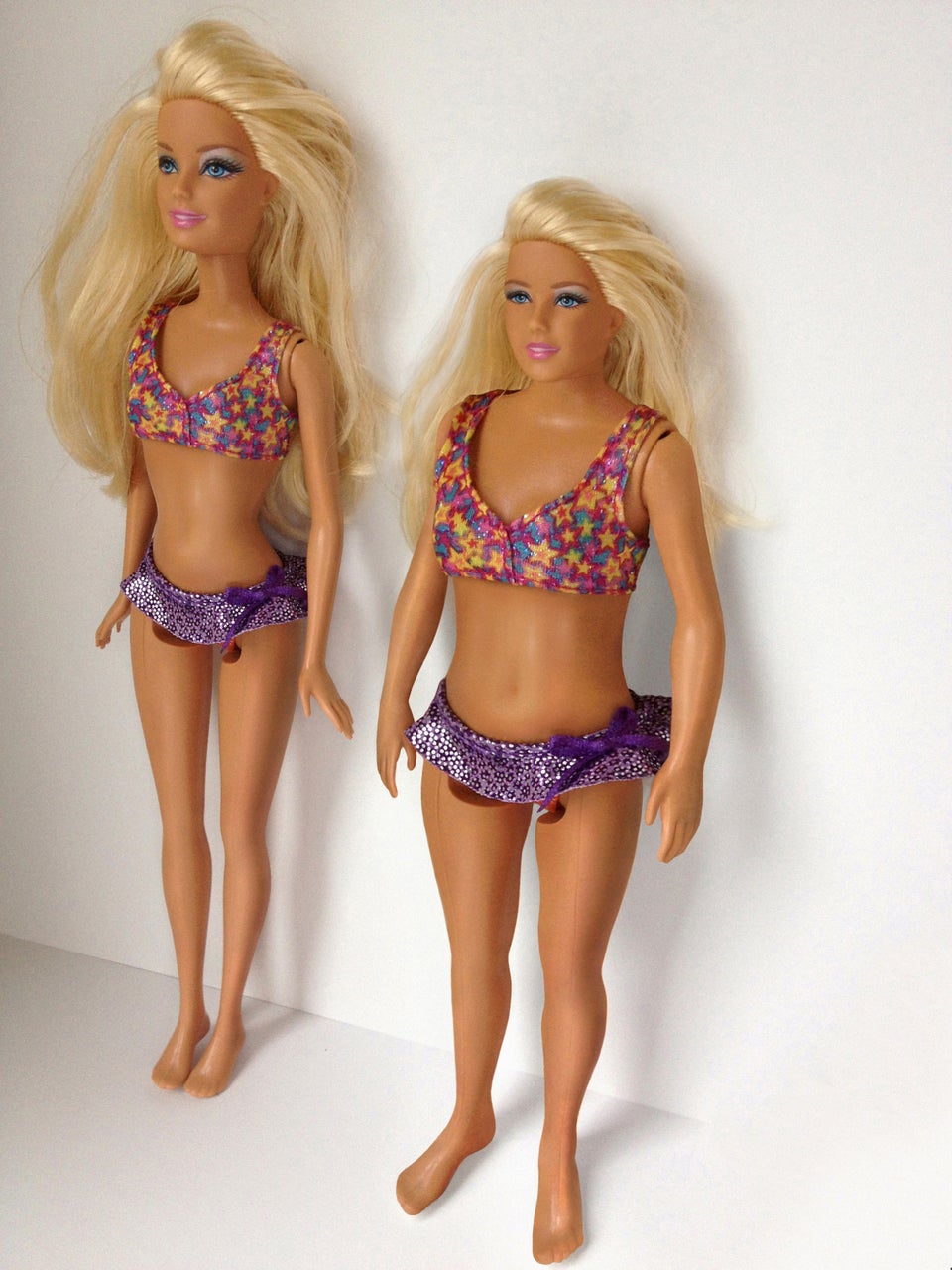 Barbie With An Average Woman's Body
Popular in the Community