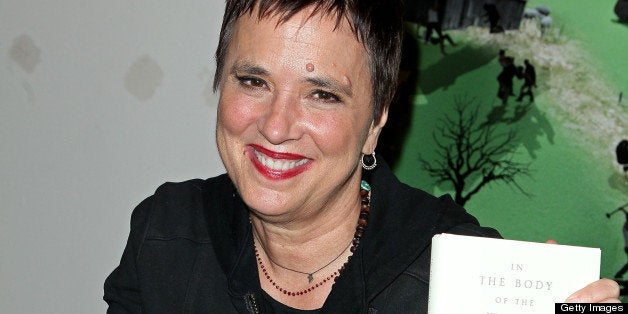 Eve Ensler is a triple threat. An artist who is also a performer, who is also an activist, she is the founder of V-Day, her movement to end violence against women and girls, which has raised more than $90 million in the past fifteen years. In addition to opening safe houses and making medical care available to victims of rape, in 2011 she founded The City of Joy, a refuge for women survivors of gender violence in the Democratic Republic of Congo, where each year approximately 180 Congolese women, who have suffered unspeakable brutalities, receive therapy, skills and communal healing.
As the author of the game-changing play, The Vagina Monologues, which is performed internationally in thousands of productions a year, Eve has always been a radical. Those of us who know her remember that when The Vagina Monologues was first produced, The New York Times refused to print the word "vagina" in advertisements. Eve helped to change all that. She's won a Tony, an Obie and a Guggenheim Fellowship. She's been voted one of Newsweek Magazine's 150 women who've changed the world, and she has produced cutting edge plays for the past twenty years in New York, where she lives half the year (and the other half in Paris).
We think her new book, In the Body of the World, is her best work yet. The most revealing, uplifting, heartbreaking writing she has ever done. It chronicles her journey through metastatic stage IV cancer (she is now three years cancer free) and her recognition of "illness as metaphor" for the cancers of greed, ignorance and violence that are consuming the world. She also explores the power of love to change the course, both personally and globally.
In the Body of the World is a pilgrimage from pain to freedom -- and it blew us both away. Check out our Gotham Salon link below in which we discuss Eve's work and her recent book launch at Barnes and Noble in New York City. Till next time!
Related
Popular in the Community