Whether your kid is 10 or 20 years old, chances are you know a thing or two about the worldwide phenomena that is Pokémon. This year the franchise turned 20 and celebrated the landmark milestone in a big way—you may have heard about a little thing called Pokémon Go.
Since its release this summer, the free-to-play augmented reality game has been all kids—and adults—can talk about. And, if you haven't heard about the sensation that has been sweeping the nation, you have definitely bared witness to it. There's a reason you've been seeing groups of kids running around parks and walking through the neighborhood together.
While trainers gear up for a mission to find, capture, battle, and level up as many Pokémon as the app will lead them to, the game also gets them off the couch and back outside. Sounds like a good deal to me. If Pokémon is the only thing on your kid's mind, be sure to check out these cool toys below: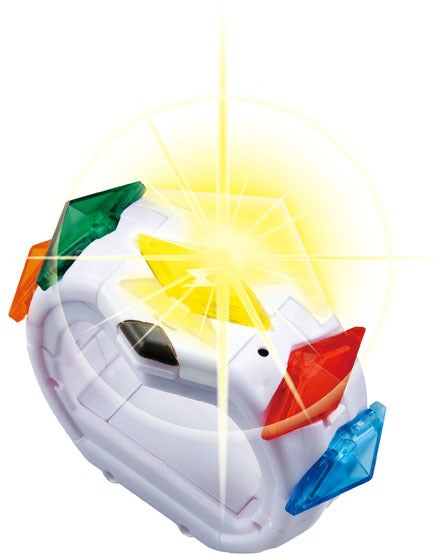 While we already can't wait for the latest Pokémon game to come out, Pokémon Sun and Moon, TOMY is giving fans an additional element of the game worth waiting for. For the first time, kids can feel like the trainer they're playing as with a real-life Z-Ring, just like the character will wear in the game. The bracelet will work with Z-Crystals to react simultaneously to the special Z-Moves attacks during battle with lights, sounds, and vibrations. The Z-Ring can also be used without the video game in a role-play mode. Each Z-Crystal represents a different element, so kids can collect 'em all!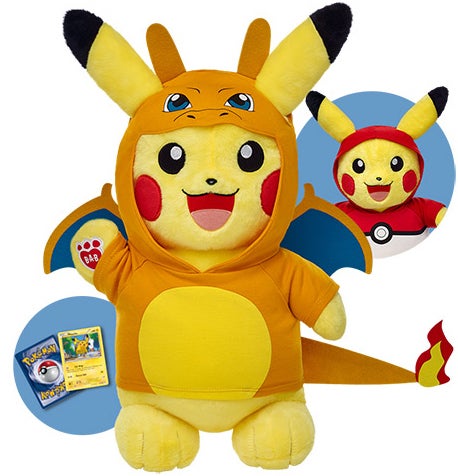 Nothing is more delightful for kids than cuddling up to their own personalized Build-A-Bear stuffed animal. Build-A-Bear's special Web Exclusive Pikachu Set is a must-have for any little Pikachu fans. (There's also an Eevee version!) The 15-inch plush Pikachu comes with an adorable Poké Ball hoodie, a fierce Charizard hoodie, a six-in-one Pikachu sound, and a Build-A-Bear Exclusive Pokémon Trading Card. To further accessorize their stuffed friend, kids can also add an exclusive Build-A-Bear T-shirt to celebrate 20 years of Pokémon. Is there a Charizard hoodie in my size?

Whether kids want to get an early start to Halloween, or just want to have a little fun and play dress-up, Rubie's Pokémon collection is the go-to place for the coolest and cutest looks. Along with fan-favorite Pikachu and Ash outfits, Rubie's features Pokémon costumes that range from Team Rocket to the lovable Charizard, Squirtle, Bulbasaur, and Jiggly Puff. Many of the costumes are available as one-pieces, hoodies, pants, or skirts. Whatever your Pokémon personality may be, Rubie's has got you covered to be the very best!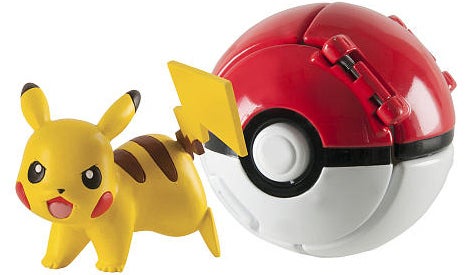 When kids are ready to take a break from all the virtual Pokémon fun, they can keep their Pokémon training skills sharp with the Throw 'n' Pop Poké Ball. After they throw their Poké Ball with all they've got, it pops open to reveal a 2-inch figure. Kids will be put to the test as they face off with friends using the unique scoring system. The Throw 'n' Pop comes in a variety of awesome assortments: Pikachu & Poké Ball, Chespin & Premier Ball, Fennekin & Great Ball, and Froakie & Ultra Ball. Who are you going to catch next?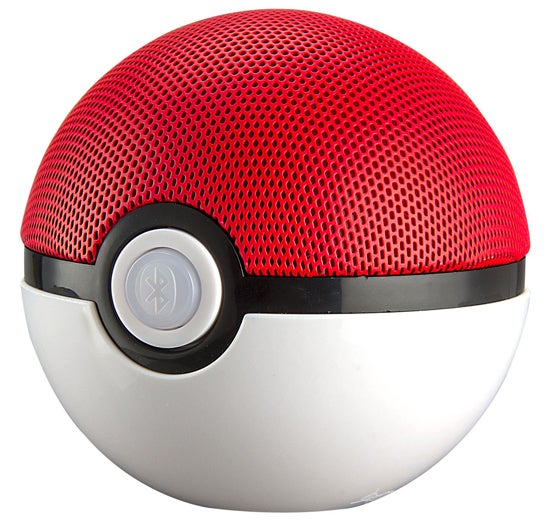 Pokémon iHome Bluetooth Speaker (eKids)
If you have a Pokémon fan in your house, it's safe to say—whether intentional or not—you know the theme song by heart. The Poké Ball speaker can wirelessly stream music from a computer, tablet, smartphone, MP3 player, or any other Bluetooth-embedded device, which means kids can take their Pokémon jams on the road while they catch 'em all. The speakers will hit stores soon, so start making your Pokémon-catching playlist now!
Laurie Schacht, also known as The Toy Insider Mom, has covered the toy industry for more than 20 years. The Toy Insider is a year-round resource for parents, grandparents and other gift-givers looking for the best toys for their kids. The Toy Insider also produces an annual holiday gift guide featured in Family Circle magazine. Visit thetoyinsider.com for the latest toy news, reviews, giveaways, and more.
Related
Popular in the Community