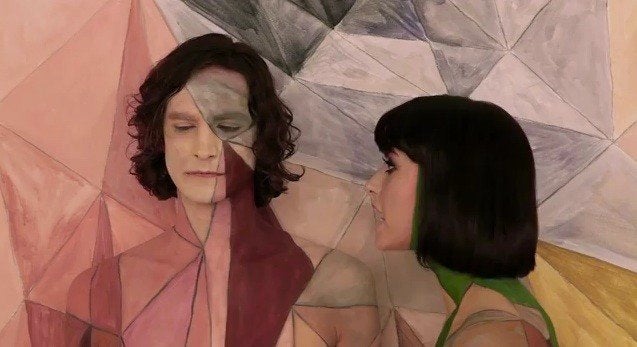 Based on the critical success of his hit single "Somebody That I Used To Know," multi-instrumentalist Gotye has been gaining a great deal of momentum around the world.
The song off his new album Making Mirrors has reached No. 1 in Australia, New Zealand, Germany, Belgium, the Netherlands and the U.K. It has currently been certified eight times platinum (560,000-plus units sold) in Australia.
That's not all... "Somebody" has gotten more than 150 million views on YouTube. That's not exactly the number of views associated with someone you'd refer to as an indie rocker.
Not bad for a guy who didn't speak a stitch of English until the age of 6 or so. Gotye was born Wouter (Wally) De Backer in Bruges, Belgium in May 1980. He moved with this family to Melbourne at the age of 2. Where'd his name come from? (Hint: think Gaultier.)
His parents knew some English, but he contends Flemish was the predominant language in the house for many years. Gotye himself still does interviews in Flemish when the need arises.
He's landed a musical guest spot on SNL this weekend with host Josh Brolin. It's been announced that Kimbra, the female vocalist also featured on "Somebody," will perform with Gotye. If you're a fan of ABC's Grey's Anatomy, you've heard Kimbra. She's 22.
Gotye will be performing at the Coachella Music Festival in Indio, Calif. on April 15 and April 22 -- he's playing both dates. In between, he'll be at the Bill Graham Civic Auditorium in San Franciso and the Nokia Theater in Los Angeles.
Popular in the Community