Like millions of Americans, my family loves to watch the Super Bowl every year. My foodie husband, Ed, and I have a passion for the power of good, healthy food.
When cheering for your favorite team (or if they're not playing the lesser of two evils), watching your calories can be the least of your worries.
The USDA recommends 2,700 calories per day for men and 2,200 for women. The estimated amount of calories you need to maintain energy throughout the day will vary based on your gender and physical activity level. Super Bowl Sunday is a day where many people will consume pizza, beer, and the majority of their daily allotment of calories in snacks. According to the Calorie Control Council (CCC), a trade group for the low-fat food industry, the average American eats 1,200 calories worth of Super Sunday snacks, enough to fuel two hours of running laps around a football field!
My professional suggestions:
Remove the temptation. You can't overindulge on something that's not there.
Keep moderation in mind by putting your apps on a smaller plate.
Eat veggie tray first, but don't overload on dip.
Switch regular beer and soda for their light and diet counterparts. Alternate drinks with water.
Proper placement. Deliberately put your appetizers on your dining room table or kitchen counter. This will make you get up for seconds to alleviate mindless snacking and you can be more active during the 12-hour event.
Exercise in the morning and walk in place during the commercial breaks.
The Centers for Disease Control (CDC) suggests choosing healthy snacks and drinking water before the celebration. If you're joining others, take a couple healthy snacks with you to prevent overindulging. Plan your Super Bowl event and menu ahead of time so you can ensure to include lower-calorie appetizers and beverages (Calorie Control Council).
When it comes to recipes, it is possible to cut the calories without cutting the flavor! These simple recipes for a gourmet game day menu that will have even the biggest extra large, meat lover's pizza fan drool and leave feeling satisfied but not stuffed.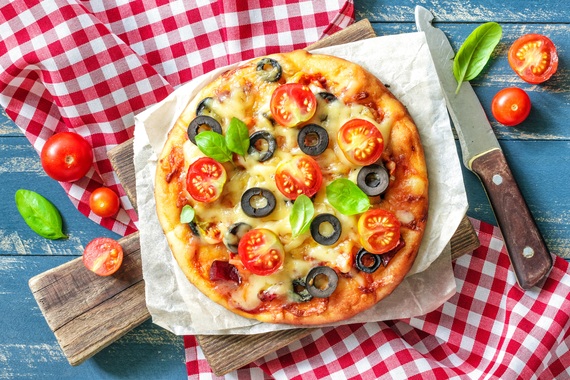 I suggest adding leftover chicken as a pizza topper to add more protein. Or if you have leftover ground beef, change the flavor to make an open-faced "taco pizza."
Serve with a fresh green salad with your favorite vegetable toppings and 2 tablespoons of a light, oil-based dressing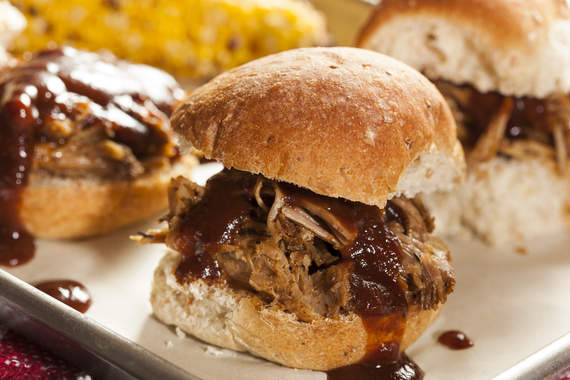 For a leaner version, use pork tenderloin instead of pork butt. Try whole wheat sliders instead of white bread. Stay away from ketchup with added high fructose corn syrup.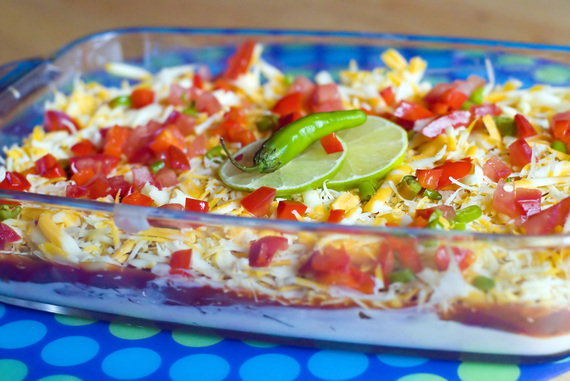 Add shredded chicken or ground beef and serve with an assortment of veggies. Or try Beanfields Bean and Rice Chips.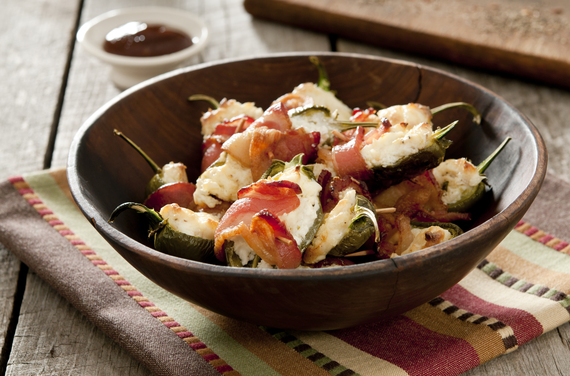 Use uncured bacon to avoid nitrates/phosphates. Or use turkey bacon -- the jalapenos will still keep it flavorful.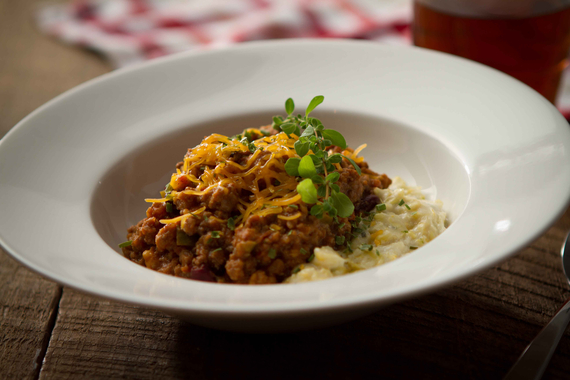 The flavors in this recipe are perfectly balanced with just the right amount of spice.