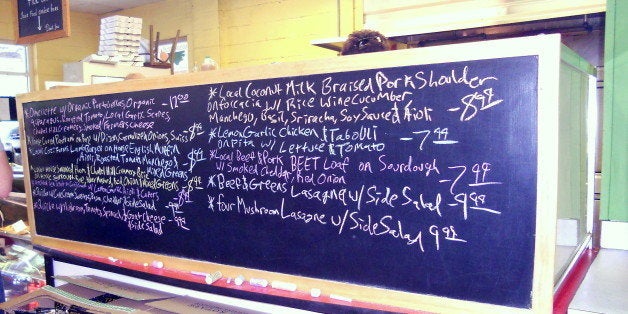 Gourmet gas stations are the greatest oxymorons to ever happen to your road trip.
Just imagine being on the open road, feeling those pangs of hunger and having the choice between a gas-station hot dog and a gas-station maple-leaf duck breast.
The latter can be found at Chef Point Cafe, a fine-dining restaurant located inside a gas station in Watauga, Texas.
USA Today Travel highlighted a few locales where you can load up on gas and good eats -- here are a few of our favorites. We think these deserve stops on every road trip.
Mentioned above, Chef Point cafe serves up a mix of homey comfort food like fried chicken, meatloaf and pot roast, and fancy fare such as cioppino stew, rack of lamb and blackened salmon. This is the perfect stop on a drive through the Dallas-Fort Worth area of Texas.
A Shamrock gas station is probably the last place you'd expect to find a popular barbecue spot. But that's kind of what makes Kansas City's Oklahoma Joe's so awesome. Oklahoma Joe's -- which claims to be "one of the most popular restaurants on the planet" -- serves up classic Kansas City-style barbecue, local beer and, of course, whatever items you may need for your automobile.
After you've had your fill of Yosemite National Park, fill up your belly and your gas tank at the nearby Whoa Nellie Deli. Housed in the Tioga Gas Mart, the deli sits alongside a Mobile gas station outside the east gate exit of Yosemite in Lee Vining, Calif. The deli is known for it's outdoor seating (picnic tables with epic views), live music, and unique eats -- lobster taquitos, wild buffalo meatloaf and ahi sashimi all grace the menu.
The District of Columbia's Fast Gourmet has a name that says it all. Sitting alongside a Valero gas station, Fast Gourmet's cuisine is inspired by urban street-food style cooking. The eatery welcomes diners to sit down, use their free Wi-Fi and take in the "hip ambiance." The menu ranges from empanadas and chivito sandwiches to rotisserie chickens and chili-topped hot dogs.
Saxapahaw General Store boasts itself as your "local five star gas station" -- and while that sounds like a lofty claim, the Saxapahaw, N.C., store/eatery/gas station surpasses expectations. Breakfast, brunch and an array of pizzas and sandwiches make up the menu, while local products line the convenience store shelves.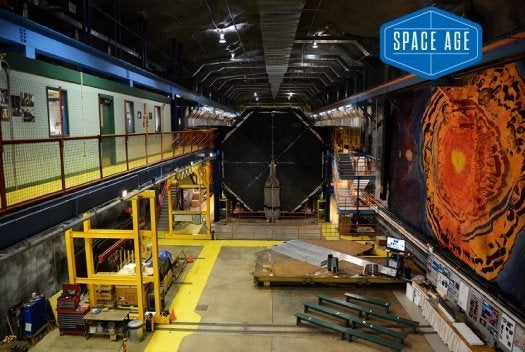 Top 25 Best Nerd Road Trips - Popular Science Magazine
Popular in the Community