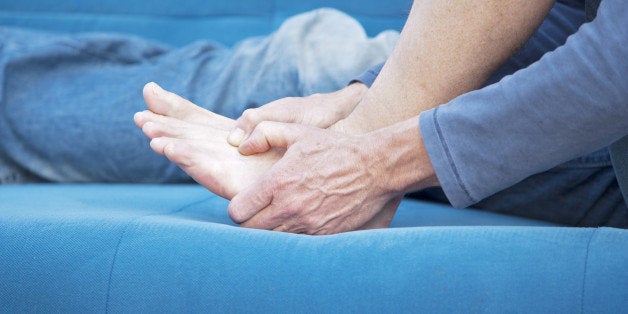 Risk of developing gout, the painful joint condition that has been known historically as "the disease of kings," may hinge on whether someone in your family has also experienced the condition, a new study suggests.
According to data from the entire population of Taiwan -- 23 million people -- researchers from the University of Nottingham found that if you have a first-degree relative with gout, your own risk of developing gout is twice as high as the general population.
And the more family members who are affected by gout, the higher your own risk.
"Having a twin brother with gout carries an 8-fold risk, whereas having a parent or offspring with gout has a 2-fold risk," study researcher Dr. Chang Fu Kuo said in a statement.
The study, which is published in the journal Annals of the Rheumatic Diseases, also shows that "shared environment factors play a substantial role in the aetiology of gout," Kuo added. "The influences of environmental and genetic factors on the risk of gout are different in men and women. Genetic factors contribute one-third in men and one-fifth in women."
However, researchers noted that the amount of risk for gout contributed by family history and by shared environmental factors is still not known.
Other known risk factors for gout include lifestyle factors -- such as high alcohol use -- and medical conditions -- such as high blood pressure and diabetes. Men and older people are also more likely to develop gout than women and younger people, according to the Mayo Clinic.
Popular in the Community