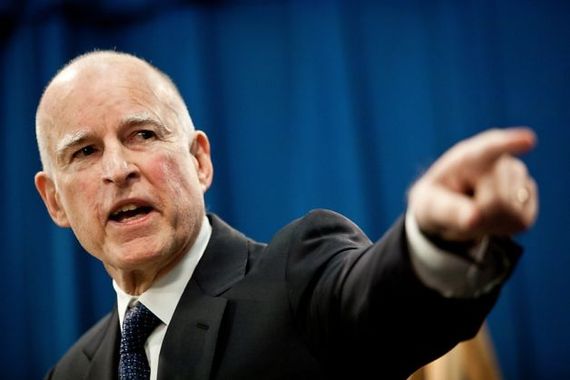 Succumbing to the Israel lobby, California's Governor Jerry Brown, a once Pacifica radio host, Saturday signed AB 2844, Assemblyman Richard Bloom's (D-Santa Monica) 10-times amended bill to chill criticism of Israel. After activists mobilized around the state to protest Bloom's attack on the 1st Amendment, lawmakers diluted the bill's language, which had initially included an Israel enemies list reminiscent of the McCarthy era.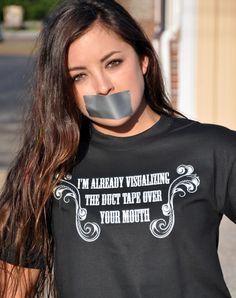 The current bill eliminates the more blatantly unconstitutional language, drops the mandated state enemies list of Israel boycotters, and lifts the burden on local governments to police criticism of Israel by those bidding on contracts worth $10,000 or more.
AB 2844 now requires anyone bidding on a state contract worth $100,000 or more to sign "under penalty of perjury" (a felony conviction) that their policies toward Israel or any other "sovereign nation or peoples" are not in violation of CA's existing civil rights laws. The operative word here is "existing" for we already have employment, housing, and public accommodations laws that prohibit discrimination based on race, sexual orientation, disability, and national origin. Hence, the purpose of the bill is to chill speech by targeting the ever-popular movement to boycott, divest, and sanction Israel for its human rights abuses: Palestinian home demolitions; expanded settlements in the West Bank; water cut-offs and apartheid roads.
Although the bill, one of 22 similar Israel lobby bills introduced nationwide, targets criticism of Israel, it could also have the unintended effect of chilling speech that objects to any country violating human rights. If a company CEO refuses to operate in Saudi Arabia because of discrimination against women, beheading of dissidents, or bombing of innocent civilians in Yemen, the CEO might also come under fire by lobbyists demanding investigations and prosecutions.
Brown signed AB 2844 into law over the objections of the state's Department of Finance, as well as the ACLU, the Bill of Rights Defense Committee, the National Lawyers Guild, Jewish Voice for Peace, Palestine Legal, and Americans for Peace Now, which published a Jewish Journal commentary arguing AB 2844 gives too much "exposure" and "legitimizes" the BDS campaign because the bill suggests it's all right to boycott Israel as long as one doesn't discriminate in the process.
Still, co-authors of the bill - among them Senator Hannah-Beth Jackson (D-Santa Barbara), Senator Ben Allen (D-Santa Monica), Senator Marty Block (D-San Diego), Assemblyman Marc Levine (D-Marin), and Adrin Nazarian (D-Van Nuys) - all members of California's legislative Jewish Caucus - wanted the Governor to sign the bill as reinforcement of his 2014 Memorandum of Understanding (MOU) with Israel. The MOU commits California to working with Israel to, in Brown's words, "confront critical problems we both face, such as water scarcity, cyber security, and climate change."

Although Israel touts itself as an innovator in drought-busting technology, Palestinians living under Israel's direct control in the West Bank face chronic water shortages. B'Tselem--the Israeli Information Center for Human Rights in the Occupied Territories - reports "hundreds of thousands of Palestinians in the West Bank suffer a severe shortage of water for personal consumption, bathing, cleaning, livestock and irrigation. The severe shortage violates basic human rights, including the right to health, decent housing, equality, and the benefit of natural resources."
Activists with the statewide Coalition to STOP AB 2844 testified to all of the above during months of legislative hearings on the bill - and were, at various times, close to killing the legislation. AB 2844 barely made it out of Assemblywoman Cristina Garcia's (D-El Monte) Committee on Accountability last April and by time it wound its way to Assemblywoman Lorena Gonzalez's (D-San Diego) Assembly Appropriations Committee in June, AB 2844 was so weakened, the latest incarnation leaving the Attorney General to decide its constitutionality, that Bloom voted against his own bill.
When the anemic AB 2844 hit the assembly floor its arrival coincided with a vote on another high profile bill - AB 1066, Gonzalez's bill for farmworker overtime after eight hours of backbreaking toil in the fields.
Interestingly, three members of the legislative Jewish Caucus - Bloom, Nazarian, and Levine - failed to support Gonzalez's bill for farmworker overtime, sending her bill down to defeat amid speculation that it was payback for Gonzalez's gutting of AB 2844. Flash forward to August to see the disappointment on the faces of hundreds of farmworkers who packed buses to the state capitol to rally for a newly-revived farmworker overtime bill only to learn that the vote had been mysteriously postponed.
What was the assembly waiting for? More votes first to be secured for Bloom's bill? Had the fates of the farmworker overtime bill and the anti-BDS bill become inextricably intertwined?
In the end, Bloom and Nazarian voted for the farmworker overtime bill and Governor Brown signed both AB 1066 and AB 2844 into law.
Yes, the man who once marched with Cesar Chavez to support the United Farmworkers Union boycott of non-union grapes made history once again, this time as Governor of California joining 11 other Governors or state legislatures to approve legislation or unilateral edicts stigmatizing boycotts for human rights.
Marcy Winograd is a member of Jewish Voice for Peace and testified in Sacramento to oppose AB 2844 in the Senate Judiciary Committee, Chaired by Senator Hannah-Beth Jackson, one of the bill's co-authors.
Calling all HuffPost superfans!
Sign up for membership to become a founding member and help shape HuffPost's next chapter