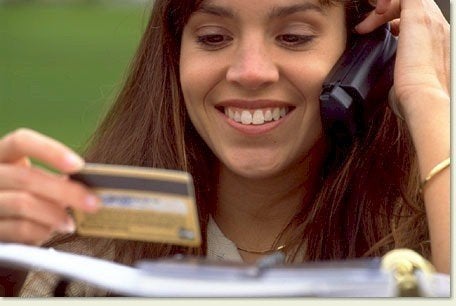 The Washington Post reports:

Federal employees used government credit cards to pay for lingerie, gambling, iPods, Internet dating services, and a $13,000 steak-and-liquor dinner, according to a new audit from the Government Accountability Office, which found widespread abuses in a purchasing program meant to improve bureaucratic efficiency.

The study, released by Senate lawmakers yesterday, found that nearly half the "purchase card" transactions it examined were improper, either because they were not authorized correctly or because they did not meet requirements for the cards' use. The overall rate of problems "is unacceptably high," the audit found.

In a separate article, the Post provides a list of other "purchase card" incidentals listed in the new GAO account:
- The Postal Service spent $13,500 on food and liquor for employees and corporate clients at a 2006 dinner at an Orlando steakhouse.

- Four Defense Department cardholders charged more than $77,000 at Brooks Brothers and other high-end clothiers for tailor-made suits and other items, including $7,000 in purchases the week before Christmas.

- A NASA employee bought two $400 iPods for the personal use of a supervisor, whose name was engraved on both.

- At the Agriculture Department, a cardholder spent $80,000 on a Toyota Land Cruiser and Toyota Sienna to be shipped overseas and used by the agency, largely to take advantage of a " large chunk of money that needed to be used before the end of the fiscal year."
Related
Popular in the Community