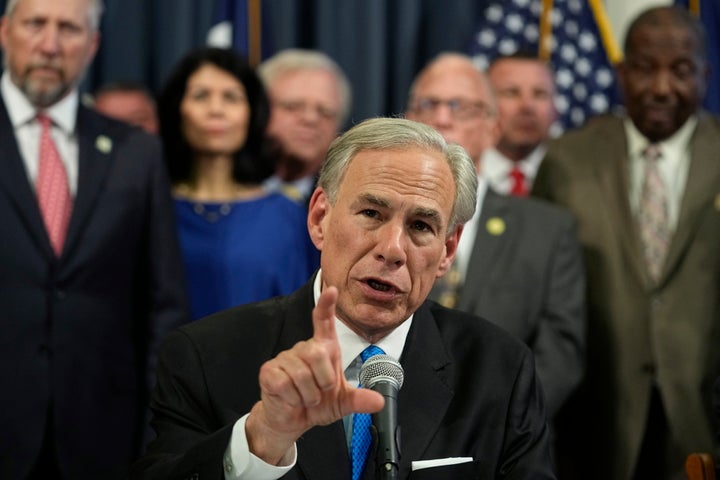 A group of Texas professors filed a lawsuit Thursday against Gov. Greg Abbott (R), alleging that his ban on TikTok at Texas public universities violates the First Amendment and prevents professors from conducting their TikTok-related research.
"Banning public university faculty from studying and teaching with TikTok is not a sensible or constitutional response to concerns about data-collection and disinformation," Jameel Jaffer, executive director of the Knight First Amendment Institute at Columbia University, said in a statement. "Texas must pursue its objectives with tools that don't impose such a heavy burden on First Amendment rights. Privacy legislation would be a good place to start."
The lawsuit was filed by the Knight Institute on behalf the Coalition for Independent Technology Research, which is a nonprofit that was founded in 2022 "to advance, defend, and sustain the right to study the impact of technology on society."
According to the lawsuit, the TikTok ban is "unconstitutional" and "seriously impeding" college faculty from completing any TikTok-related research "that would illuminate or counter the data-collection and disinformation-related practices that the ban is ostensibly meant to address."
The ban has forced Jacqueline Vickery, an associate professor in the Department of Media Arts at the University of North Texas, to change her research, which focuses on how "young people use social media for informal learning, activism, and self-expression," as well as change the way she teaches, according to the lawsuit.
Abbott's office did not immediately respond to a request for comment.
At least 35 states have banned TikTok on state devices and networks, according to the Knight Institute. Montana became the first state to ban TikTok on all personal devices operating within the state.
"Texas's TikTok ban is an assault on academic freedom, which is the lifeblood of every university and a central concern of the First Amendment," Ramya Krishnan, a senior staff attorney at the Knight Institute, said in a statement. "The court should make clear that Texas can't shut down an important avenue of teaching and research at its public universities when there are far less intrusive measures that would secure its aims."
Support HuffPost
The Stakes Have Never Been Higher
Popular in the Community