Before Bill Clinton stole the show last night at the Democratic National Convention, Gov. John Hickenlooper took the stage and delivered a measured, solid speech focusing mainly on the importance of cooperation and community.
Hickenlooper opened with some words about the difficult summer Colorado has faced: "We had a challenging summer in Colorado. Wildfires that devastated homes and businesses, took livelihoods and lives. Then a few weeks later, terrible shootings in a darkened theater. So on behalf of everyone in Colorado, let me start tonight by saying, 'thank you.'" Thank you for your thoughts and your prayers. Thank you for your generosity to families who lost so much."
Speaking on the importance of bipartisanship and the Republican gridlock Obama has faced, Hickenlooper also delivered a soft dig aimed at Mitt Romney's refusal to release more of his tax returns: "I'm luckier than President Obama, after my inauguration, Colorado's Republican legislators didn't immediately start planning my defeat. We work together. Some even complimented me for releasing my tax returns during the campaign -- 22 years of them."
Hickenlooper said that Obama's policies are helping. He specifically lauded the president's goal of increasing exports and his environmental policy, claiming it is getting the United States closer to true energy independence.
Hickenlooper also used his own personal story of struggle to emphasize the importance of cooperation and to relate to the frustration many Americans feel over the slow recovery as well as way to strike back at the GOP's individualist "We Built It" slogan. "Like too many Americans today, I was laid off and out of work for two years during the last really bad recession in 1986," Hickenlooper said. "So we started a brewpub. We were turned down by 32 banks and scores of investors. My own mother wouldn't invest. But we got there, because like so many other things in life, our business was not just me. It was we."
"We worked 70 hours per week," he went on. "We drafted the business plan with a librarian from the Denver Public Library. We secured a development loan from the city. My landlord invested. My Little League baseball coach invested. We worked long hours. It was 'we,' not just 'me.'
Hickenlooper also celebrated the booming craft beer industry in Colorado: "And as the first governor since Sam Adams to get his start brewing beer, I'm happy to announce that even craft beer production is up 35 percent. Yes, Colorado."
Watch Hickenlooper's entire speech above and take a look at photos from the 2012 DNC below:

Related
Before You Go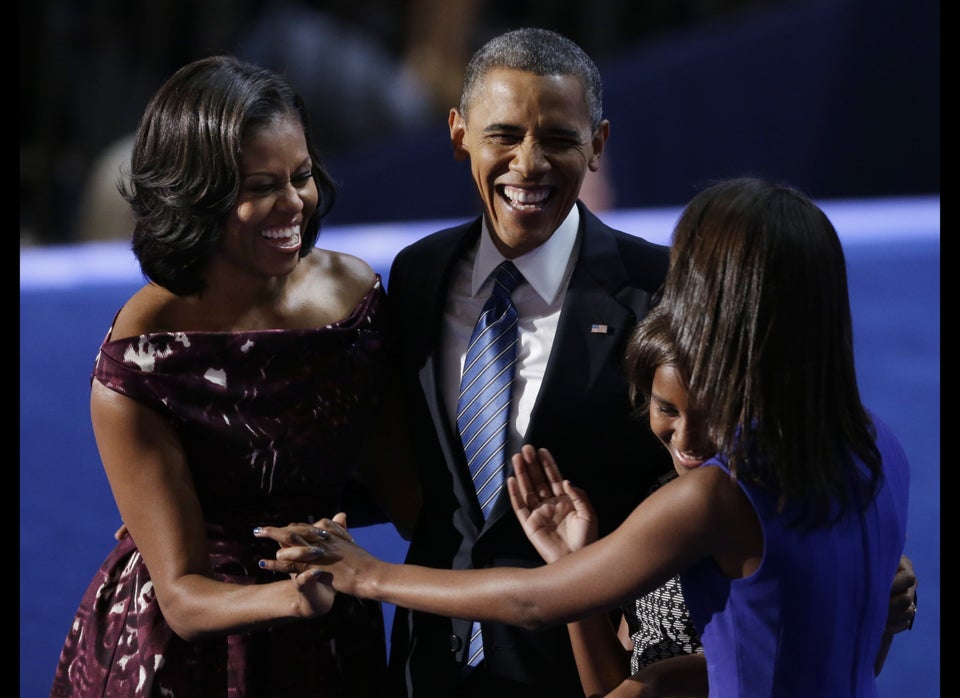 Obama Rocks Democratic Convention
Popular in the Community