After several days of rain drenched much of Colorado since the end of last week, Gov. John Hickenlooper lifted the statewide fire ban on Sunday that has been in place since June 14.
Extreme fire conditions have abated in all 64 Colorado counties as a result of the current rain storms as well as cooler and wetter weather to come in the forecast. However, the governor warned that local authorities may still see the need to continue fire bans.
"Mother Nature is finally giving us some relief," Hickenlooper said. "Even though the 2012 wildfire season is far from over and still challenging, we believe conditions are such that local authorities and federal land managers ought to resume control over fire bans in their jurisdictions. Many counties have fire bans in place that will not change as a result of this Executive Order."
High Park Fire: 100 percent contained
Waldo Canyon Fire: 98 percent contained
Weber Fire: 90 percent contained
Little Sand Fire: 40 percent contained
Treasure Fire: 100 percent contained
Flagstaff Fire: 100 percent contained
Pine Ridge Fire: 100 percent contained
"We commend the people of Colorado for complying with the fire ban and the efforts of fire fighters, local law enforcement, federal land managers, Colorado National Guard, United States military and all other first responders for their assistance and collaboration during this wildfire season," Hickenlooper said. "We will continue to monitor the fire danger across the state and re-enact the state-wide ban if necessary as conditions change."

The fire ban was applied to open burning, including campfires, warming fires, charcoal grill fires, fused explosives and private use of fireworks.
Meanwhile, the heavy rains that prompted a lift of the statewide fire ban are also causing flooding worries in many fire-ravaged areas.
The 6,000 acres scorched by the 2010 Fourmile Fire in Boulder County was on its fourth consecutive day of flood watch on Sunday, according to The Daily Camera.
Authorities have been keeping a close watch on the Waldo Canyon Fire burn area as heavy rains caused flooding east of the burn scar in Cottonwood Creek on Sunday. As of Monday morning, flooding in the burn area had not been reported.
Read Hickenlooper's full executive order here.
Before You Go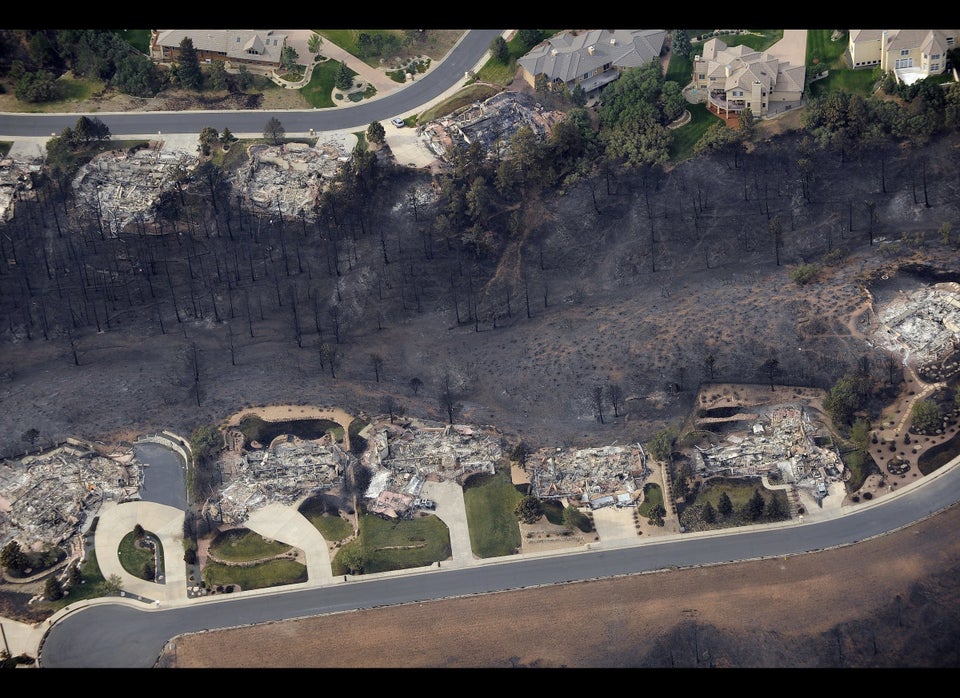 Colorado Wildfires 2012
Popular in the Community