 Gov. John Hickenlooper announced today he is opposing Amendment 64, Colorado's marijuana legalization measure which seeks to regulate and tax marijuana like alcohol and will be on the Nov. 6 ballot.

"Colorado is known for many great things –- marijuana should not be one of them," Hickenlooper said in a statement. "Amendment 64 has the potential to increase the number of children using drugs and would detract from efforts to make Colorado the healthiest state in the nation. It sends the wrong message to kids that drugs are OK."
Hickenlooper went on to state: "Federal laws would remain unchanged in classifying marijuana as a Schedule I substance, and federal authorities have been clear they will not turn a blind eye toward states attempting to trump those laws. While we are sympathetic to the unfairness of burdening young people with felony records for often minor marijuana transgressions, we trust that state lawmakers and district attorneys will work to mitigate such inequities."
Mason Tvert, co-director of the Campaign to Regulate Marijuana Like Alcohol -- the organization behind Amendment 64 -- had strong words for the governor. "Governor Hickenlooper's statement today ranks as one of the most hypocritical statements in the history of politics," Tvert said. "After building a personal fortune by selling alcohol to Coloradans, he is now basing his opposition to this measure on concerns about the health of his citizens and the message being sent to children. We certainly hope he is aware that alcohol actually kills people. Marijuana use does not. The public health costs of alcohol use overall are approximately eight times greater per person than those associated with marijuana. And alcohol use is associated with violent crime. Marijuana use is not."
Tvert also shared some personal details regarding his passion for marijuana legalization: "I personally started working on this issue in 2004, following the death of two Colorado college students from alcohol-overdoses. My work, including this campaign, has been dedicated toward improving public health, not diminishing it. We do not believe adults should be made into criminals for choosing to use a less harmful alternative to alcohol, if that is what they prefer. We are not sending the wrong message by saying adults should not be punished for using marijuana. Governor Hickenlooper is sending the wrong message by telling all Coloradans that they should only be allowed to use alcohol."
Hickenlooper's statement that Amendment 64 has the "potential to increase the number of children using drugs" is debatable at best. A recent study from the Center for Disease Control and Prevention shows that marijuana use among Colorado minors is going down, while it is simultaneously going up nationally. The drop in usage by Colorado teens as seen in the CDC data -- a drop below the national average -- coincides with the same period that the medical marijuana industry developed in the state, between 2009 and 2011.
Marijuana legalization advocates point to the data as sign that regulation is helping reduce marijuana use amongst minors. Mason Tvert, co-director of the Campaign to Regulate Marijuana Like Alcohol, told The Huffington Post "that even the partial regulation of marijuana can make it harder for young people to get their hands on marijuana. By regulating all marijuana sales, we can further reduce teen access and use."
According to a new report by the Colorado Center on Law & Policy, the passage of Amendment 64 could be a boon for the state economy. Marijuana legalization would produce hundreds of new jobs, raise millions for the construction of Colorado public schools and raise around $60 million annually in combined savings and revenue for Colorado's budget, the report says.
"Marijuana prohibition policy does more harm to our communities than good," said Rosemary Harris Lytle in a statement, president of the NAACP-Colorado-Montana-Wyoming State Conference. "That is why we have endorsed Amendment 64 which presents a more effective and socially responsible approach to how Colorado addresses the adult use of marijuana."
The NAACP provided this data in a press statement about marijuana arrests in Colorado:
African-Americans made up roughly 4% of the population in Colorado in 2010, but they accounted for about 9% of marijuana possession arrests and 22% of arrests for marijuana sales and cultivation. The numbers in Denver are particularly staggering. According to a report prepared by the Denver Police Department for the the city's Marijuana Policy Review Panel, African-Americans accounted for more than 31.5% percent of arrests for private adult marijuana possession, despite making up less than 11% of the city's population.
Related
Before You Go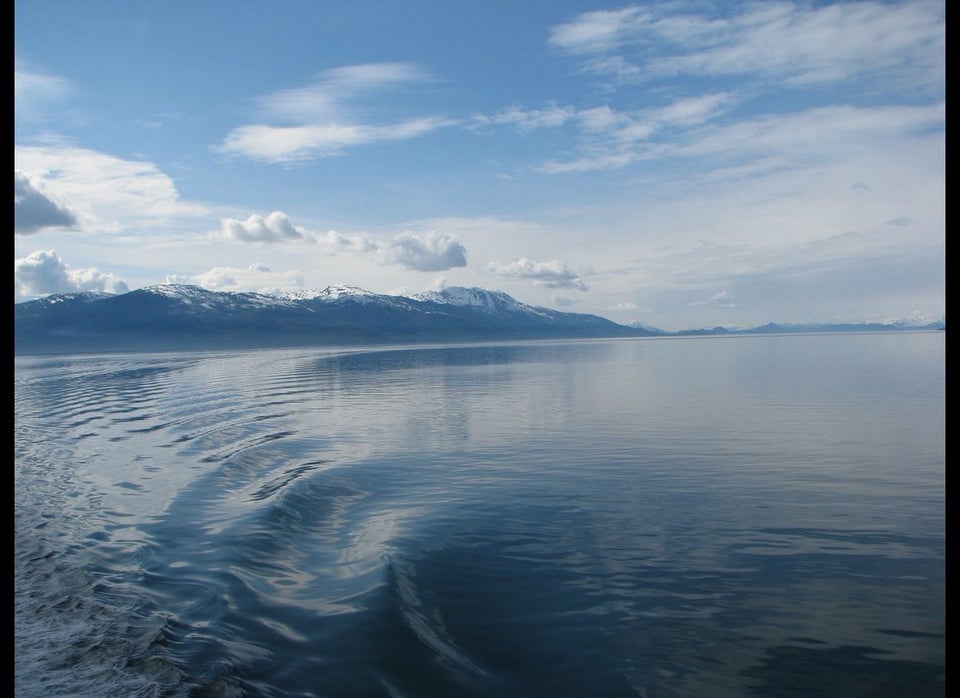 Legal Marijuana Across The U.S.
Popular in the Community