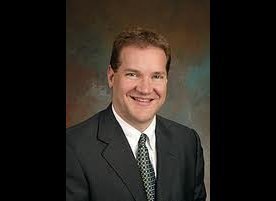 Illinois Governor Pat Quinn appointed a new chief of staff this week, turning to a figure with whom he has a long professional history.
Jack Lavin got the nod after serving for almost two years as the Chief Operating Officer of the state, a post at which he oversaw the disbursement of federal stimulus dollars and spearheaded the "Illinois Jobs Now!" capital construction program.
"Jack Lavin has helped my administration accomplish many of our top priorities and I have full confidence that he has the vision and ability to lead my office into a successful new term and will tackle the many serious issues facing our state," Quinn said in the release.
Lavin's history with Quinn goes back to the governor's days as state treasurer. Lavin served as a deputy treasurer under Quinn, working on improving the availability of the state's small-business loans.
The Chicago Tribune's coverage of the announcement ignores these details, instead opting for a guilt-by-association portrait of Lavin's ties to the previous administration. It leads by describing Lavin as "a longtime friend and former appointee of ex-Gov. Rod Blagojevich."
Lavin served as Blagojevich's director of the Department of Commerce and Economic Opportunity after [convicted fundraiser Tony] Rezko recommended him for the post. Lavin once worked as the chief financial officer for Rezko's food-related business, and took more than $12,000 in donations from Rezko's firm while considering a run for elected office in 2001.

Republican gubernatorial candidate Bill Brady made similar allegations against Lavin during the 2010 campaign, but there has never been any evidence produced that Lavin was involved in anything remotely unsavory during his time in the Blagojevich administration.
Lavin replaces Michelle Saddler, who was appointed to a brief term in late August 2010. She had asked to return to her post as the Secretary of the Department of Human Services, and Quinn apparently complied.
Related
Popular in the Community