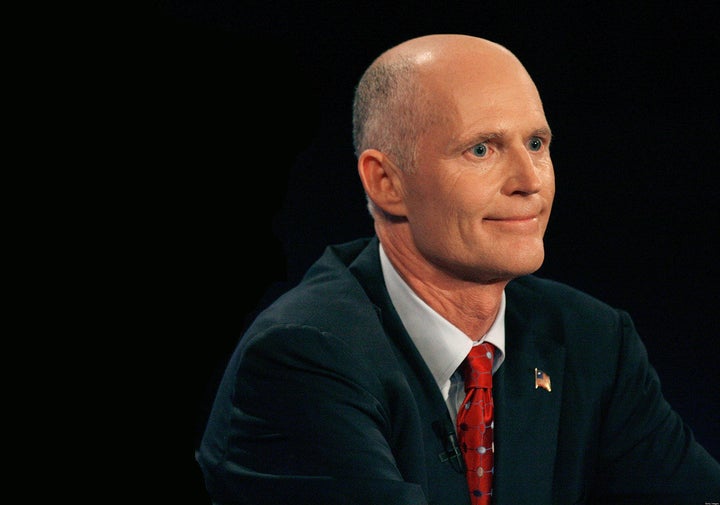 "He said it was a 'public safety' issue. No it's not," said bill sponsor Sen. Ellyn Bogdanoff (R-Fort Lauderdale) according to the Miami Herald. "These are non-violent drug offenders."
Sold on Bogdanoff's argument that the state would save money by getting potential re-offenders the help they need for addiction, lawmakers including typically tough-on-crime conservatives overwhelmingly sped the bill through the House 112-4 and the Senate 40-0.
But though offenders would remain in custody during the rehabilitation portion of their sentences, Scott said in his veto statement that the bill would violate laws against early release -- and be an injustice to "victims."
"Justice to victims of crime is not served when a criminal is permitted to be released early from a sentence imposed by the courts...This bill would permit criminals to be released after serving 50 percent of their sentences, thus creating an unwarranted exception to the rule that inmates serve 85 percent of their imposed sentences."
The prison system would have chosen inmates based on their good behavior, the severity of their addictions and the likelihood that rehabilitation would save taxpayer dollars, a House analysis said.

In other words, the bill, properly implemented, could have reduced the cost of government, the very thing that Scott talks about so much.
"This was a very small step toward prison reform," [House sponsor Rep. Ari] Porth (D-Coral Springs) told Bousquet. "This was a real chance to have a positive impact on the lives of people."
In advance of forthcoming changes to the front-side entry layout, it has been decreed that forthwith the new correction notice formatting should appear at the bottom of entries as below:
CORRECTION: An earlier version of this article stated that the House of Representatives has 40 representatives and the Senate has 120 senators. It is the reverse.
Related
Popular in the Community