While many contractors resumed work Thursday, some have yet to even return to the office.
"So much for everyone being back to work. Not me," said Lauren Hyland, a Federal Aviation Administration contractor in Silver Spring, Md. She told HuffPost Thursday that she's still sitting at home. "Every minute that ticks by is another minute that I should be getting paid and I'm not. With no hope of back pay. And the expectation that I just need to drop everything and go as soon as they call. So I sit and wait."
Hyland and her husband, a contractor for the Library of Congress, were both out of work during the past two weeks, losing the pay that would have covered their mortgage and car payment this month. Even once they get back to work, the shutdown will have taken a toll on their finances.
"Our lost wages this past month are causing extreme financial hardship," Hyland said. "We are dipping into our child's college fund to pay the mortgage, and need to put a major house repair on our credit cards. ... I am so tired of people assuming that everyone is going to be fine because the Feds are back to work and they get their back pay."
Rebecca Humphrey, an IT project manager, is also in limbo. She was supposed to start a new contractor position with the Drug Enforcement Administration this month. When she called her recruiter Thursday morning, she was told, "'We're trying to figure things out, and I'll let you know as soon as I know.'" In the meantime, she's looking for other jobs, dipping into her retirement savings, and waiting for her first unemployment check to arrive next week. She hopes she won't have to sell off her mother's antique china cabinets to get by.
"That's the last resort," she said. "I think I'm OK through December right now, but I'm hoping I don't have to use up all my savings."
Not all contractors went without pay. Defense giant Lockheed Martin directed most of its 2,400 furloughed workers to take paid vacation so they'd still be compensated for their forced time off.
Michael Kidwell, a Maryland-based government contractor who works in IT, said his company also allowed him to use accumulated vacation days. He had exactly enough to get him through the shutdown, although he'll now have to take unpaid time off to see his family in Tennessee this Christmas.
"On the positive side I did manage to clean the garage and basement and catch up on a few lawn tasks," he said. "That, however, is not exactly how I envisioned spending my vacation."
Katie King, a furloughed contractor, is now down to negative 100 hours of vacation time.
"There will be no travel or time off for Thanksgiving or Christmas this year, unless I take it as unpaid leave," she said. "My husband, who is in the Army, has family in Georgia and we usually go down for the holidays. It will not be possible this year. My kids will be out of school and I'll likely have to find someone to watch them, which is another added, unexpected expense."
The past weeks, she said, have been far from relaxing. "Everyone dreams of having some time off, maybe complete some projects around the house, but it was actually very depressing," she said. "Every day was like sliding further into a dark hole. Your fate rests in the hands of bunch of arguing politicians who really don't give a care whether or not you're being paid or if you will be able to have a nice Christmas."
Arthur Delaney contributed reporting.
HuffPost Readers: Were you a furloughed contractor or government employee? Email us here and tell us how you were affected.
Before You Go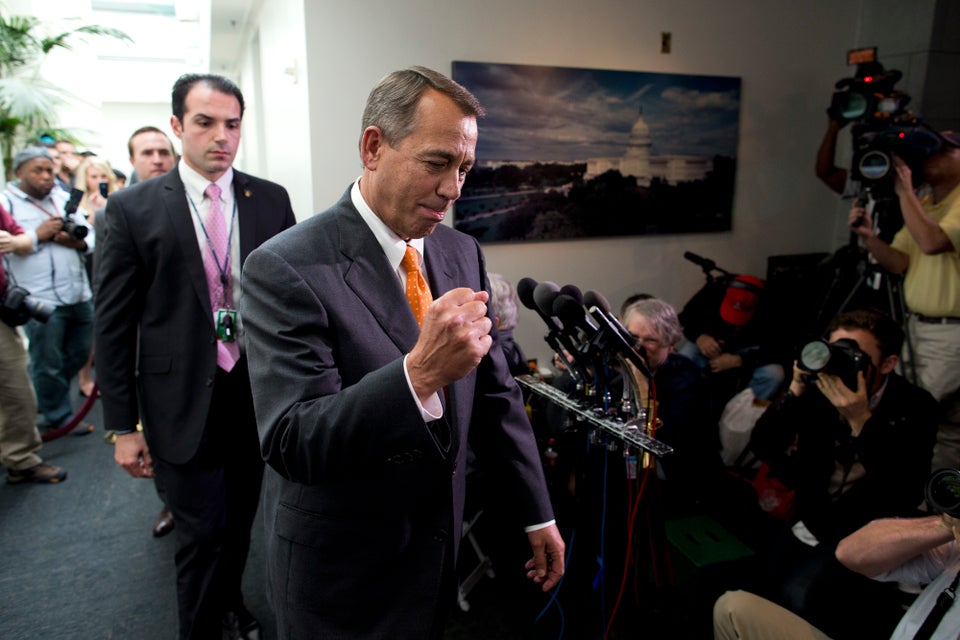 2013 Government Shutdown
Popular in the Community