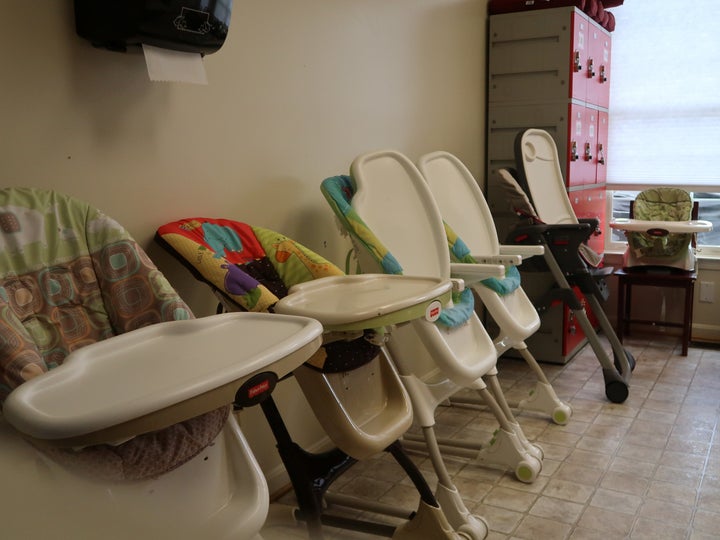 The Trump administration won't meet a court-ordered deadline to reunite about 100 children under age 5 with their parents after separating the families at the border, a government attorney said on Monday.
At least 54 children are expected to rejoin their parents on Tuesday, the original deadline imposed for reunifying families with kids under age 5, government attorney Sarah Fabian said. But more than 45 young children will remain in government custody away from family, including nine children whose parent was already deported, nine whose parent was released into the U.S. and 12 whose parent is in criminal custody. One child's status is unknown because the government lacks information about the parent, Fabian said.
Only two children have been reunited with their parents since the government provided a list over the weekend of 102 kids under 5 in custody after being taken from their parents.
The American Civil Liberties Union, which is representing the immigrant families, said it had heard of as many as 10 children under age 5 who were not on the government's list and was gathering more information.
The Trump administration separated thousands of children from their parents at the border as part of a new zero tolerance policy for illegal immigration. When adults went for criminal prosecution for illegal entry into the U.S., their kids were reclassified as if they came to the country without parents and put in government custody separately.
That left the government scrambling in recent weeks after Judge Dana Sabraw ordered it to reunite the families it separated and stop the practice of splitting up children and parents. Government officials had to work overtime to determine which children it took from which parents, and as of last week, they were unsure of the exact number that needed to be reunited.
Sabraw gave the government until July 10 to reunite children under age 5 with their parents, and until July 26 to put all of the families back together. On Thursday, the government told the court it would likely need more time because it was still conducting DNA tests to match parents and children and conducting screenings to make sure it was safe to release the kids. Some parents of children under 5 were already deported, presenting an extra challenge for reunification.
Sabraw declined on Friday to grant the government an extension but indicated he might be willing to do so if officials provided the court and the ACLU with a detailed list of the children and status of their reunification. The ACLU and government are now working together to reunite the families.
He again declined on Monday to grant a formal extension, instead asking the government to provide another update on reunifications later in the day and on Tuesday morning. He said that he was pleased with the efforts being made to reunite families, even if it proves impossible for some to be done by the deadline, suggesting it is unlikely the government will be accused of violating the court order.
The 54 children set for reunification on Tuesday, along with five others awaiting final approval, will join their parents in Immigration and Customs Enforcement custody and then be released as a family, said Fabian, the government attorney.
Six of the 102 children on the list will not be reunited with the adult with whom they entered the country ― three of them based on the parent's criminal record and three because they were determined not to be related, Fabian said.
Four children were identified for release to a sponsor other than their mother or father, but the government and ACLU are working to determine whether the parent wants them to be reunited instead, the government attorney said.
Many of the numbers are still in flux. On Friday, Fabian said in court that 19 children under age 5 in government custody had a parent who was already deported. She said Monday that they may have been incorrectly marked as deported.
ACLU attorney Lee Gelernt suggested that for those not reunified by Tuesday, the judge could impose more specific deadlines. Parents already released into the U.S. should be reunited with their children within 48 hours of the government contacting them, or within a week for parents already deported, he suggested. The judge did not yet determine whether to set such requirements.
Support HuffPost
The Stakes Have Never Been Higher
Before You Go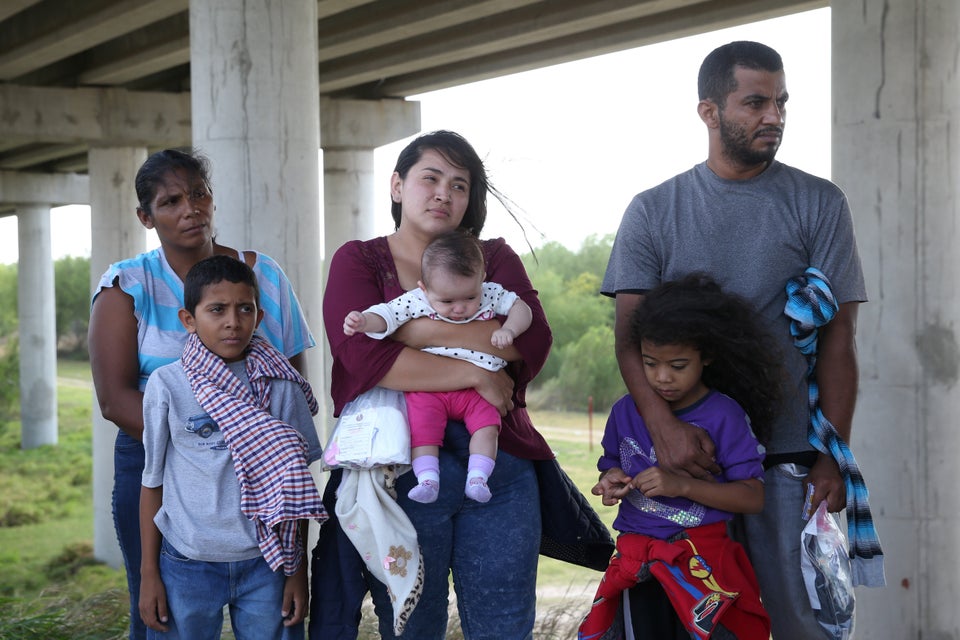 Immigrant Families At The U.S.-Mexico Border
Popular in the Community