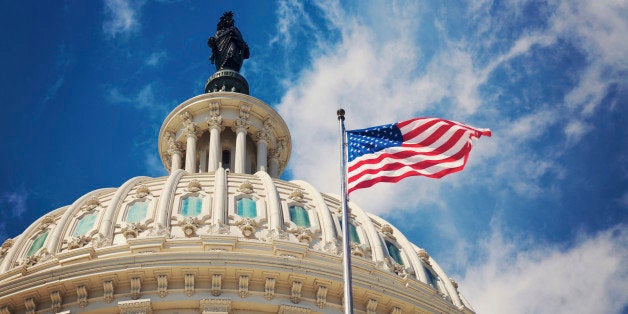 WASHINGTON -- The possibility of a government shutdown is dividing the federal workforce into two categories: the haves and the have-nots, or in bureaucratic speak, the essentials and the nonessentials. The first group will be able to work and get paid during a shutdown, whereas the second will be out of luck.
"Psychologically, that's pretty tough to take. You tell me the work I do is important, but I'm being classified as nonessential. There's a cognitive dissonance there," said Defense Department policy director Christel Fonzo-Eberhard. She has been working to keep up the morale of her employees, who were furloughed under sequestration and have gone without raises, and now may lose pay under a shutdown.
Agency heads have been trying to address this depression, assuring their "nonessential" employees that their work is still important.
Deputy Defense Secretary Ashton Carter sent employees a memo on Thursday, saying that while military employees will be able to work during a shutdown, a "large number" of civilian employees will be temporarily furloughed.
"Importantly, the categorization of employees and whether or not someone is furloughed is not a reflection on the quality of their work, nor of their importance to our agency," Carter wrote. "It is merely a reflection of the legal requirements that we must operate under should a lapse occur."
As the Washington Post reported, the stigma of being nonessential was also a problem during the partial government shutdown in late 1995.
"The first casualty of a shutdown is the morale of our employees who were incorrectly termed 'nonessential.' I want to make the point clearly that all HHS employees are essential," said Walter Broadnax, then-deputy secretary of Health and Human Services. "During a lapse in appropriations, some employees may continue to work as a matter of law, others may not; a distinction made by law, not by the value of their work."
In previous government shutdowns, Congress has authorized back pay for furloughed federal employees. This time, however, that outcome is far from certain, in light of Congress' focus on budget-cutting and a Republican Party that already believes civil servants are overpaid.
Civilian federal employees have now gone roughly three years without receiving their traditional cost-of-living raises. Although many employees can still get pay increases through so-called step increases, the freeze has meant that many others are earning the same salary they earned a few years ago, and even -- in some cases -- less, once higher health care contributions are factored in.
After supporting earlier freezes, President Barack Obama told Congress last month that he wants federal workers to receive a 1 percent pay raise next year.
REAL LIFE. REAL NEWS. REAL VOICES.
Help us tell more of the stories that matter from voices that too often remain unheard.
BEFORE YOU GO
PHOTO GALLERY
Great Political Names