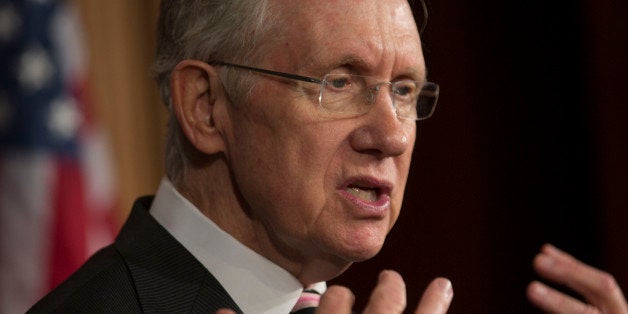 WASHINGTON -- The Senate voted Monday to again strip anti-Obamacare riders from a short-term bill to keep the government open, moving the nation to within hours of a government shutdown and leaving the Republican-led House to decide if it would continue fighting over Obamacare or keep Washington open.
The 54 to 46 vote, on party lines, to table the measure sends it back to the House.
The latest step in the battle came after the House over the weekend took up the Senate's bill to fund the government through Nov. 15 and added to it provisions to restrict funding for contraception, repeal a medical device tax and delay for one year implementation of the Affordable Care Act.
The House could simply take a vote on the "clean" bill, but the office of Speaker John Boehner (R-Ohio) has confirmed that the House GOP's next step will be to ask for a one-year delay of the health care law's individual mandate, along with an end to the employer health care contribution for members of Congress and their staffers. The goal, according to a plugged-in GOP lobbyist who confirmed the news, is to get moderate Democrats on the record as supporting the mandate's continued inclusion in the law.
The Senate will then reject the revised bill, as Majority Leader Harry Reid (D-Nev.) has insisted that there will be no Obamacare provisions in the continuing resolution. One of those moderate Democrats, Sen. Joe Manchin (D-W.Va.), has said he will oppose a bill that delays the individual mandate, even though he himself supports delaying it.
Democrats were perplexed by the House's insistence on pushing its riders, since Democrats have already agreed to the GOP's spending levels in the short-term bill.
"It's the numbers they want," said Sen. Barbara Boxer (D-Calif.). "We are taking their numbers. We're not happy about that. We're willing to compromise and take their numbers for the six-week period -- we want it clean."
"This is about six weeks of supporting our troops, our veterans, our seniors, our children, the economy," said Sen. Debbie Stabenow (D-Mich.).
The government will start to shut down at 12:01 a.m. Tuesday if no deal is reached.
HuffPost Readers: Do you work for the government? If so, we want to know how a government shutdown would affect you. How would the shutdown affect your ability to do your job? How would it affect the community you serve? Are you considering leaving the public sector? Email us here, and tell us what your job is and what city you live in. Please let us know whether we have permission to quote you by name, and include a phone number if you'd be willing to speak with a reporter.
Before You Go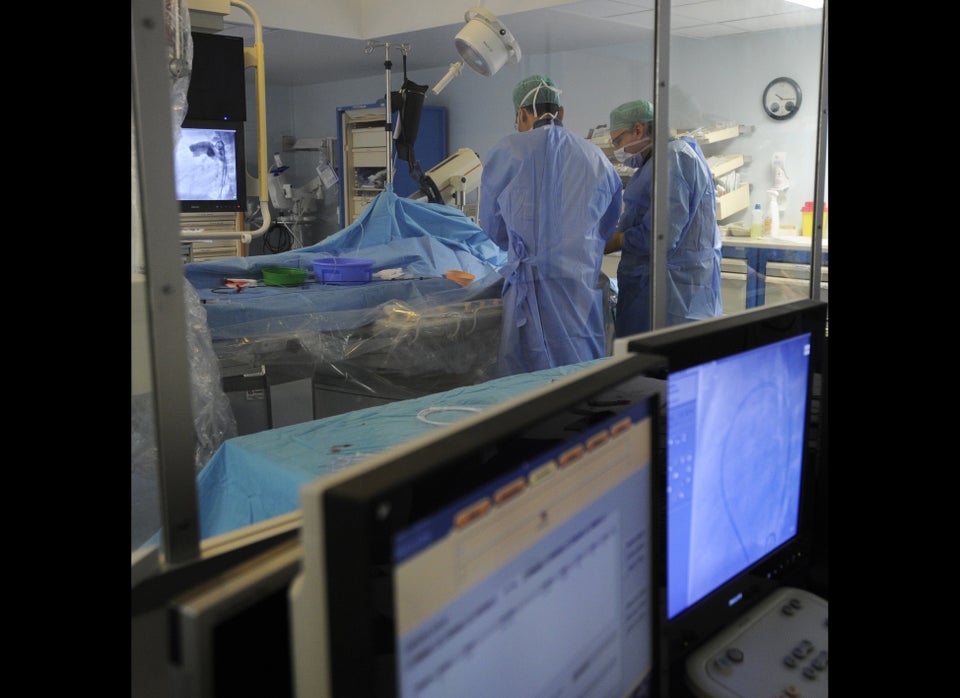 Lies And Distortions Of The Health Care Debate
Popular in the Community