WOOD TV 8 reports Cheryl Klein sat with her sign in view of traffic in Grandville, Mich., on Tuesday afternoon.
"I'm here because I'm having a hard time understanding what's happening in this country," Klein told the news station.
Klein did not literally have her cancer trial closed. She was not scheduled for treatment, but told West Michigan news station WZZM 13 that she had planned to sign up for a clinical trial. The application is process is currently closed.
The partial government shutdown began last week after Congress failed to pass funding legislation as House Republicans demanded changes to Obamacare, which Senate Democrats refused. While the National Institutes of Health's Clinical Center will be continuing to provide treatment to existing patients, according to the Washington Post, they aren't accepting new patients or "initiating new clinical protocols." An estimated 200 patients that would normally be admitted to clinical trials weekly will be turned away as a result of the shutdown.
The Clinical Center is "a national resource that makes it possible to rapidly translate scientific observations and laboratory discoveries into new approaches for diagnosing, treating, and preventing disease," according to their website.
"My family has been personally affected by cancer as well," Huizenga told WOOD. "This is about making sure that we have a functioning government in America. That's what we're working on. And in the House of Representatives, by the time we're done this week, we will have funded over half of all of the current budget of government operations."
Democrats in the Senate have objected to House attempts at piecemeal funding rather than restoring full funding.
"I rise in opposition to this cynical and, quite frankly, offensive NIH funding bill," Rep. Rosa DeLauro (D-CT) said, as reported by Science magazine. "[W]hile medical research is vitally important, it is also only one of the many vitally important things our government does. We also help to feed women and children who are living on the edge, and nine million have been cut off from nutritional support. We also keep track of the spread of infectious diseases, and the Centers for Disease Control has been forced to halt those activities. … Where is the funding for all of these other important activities?"
In the WOOD report, Huizenga urged Klein to contact his office directly for help. Spokesman Brian Patrick told The Huffington Post that on Wednesday morning, they had received her request.
"We're going to help Ms. Klein," he said.
"I've made this personal for Congressman Huizenga because it was very personal for me," Klein told WZZM 13. "He's supposed to be representing my best interests, and because of his actions or his inaction he's seriously impacting people, not just in Washington D.C., but here in this community."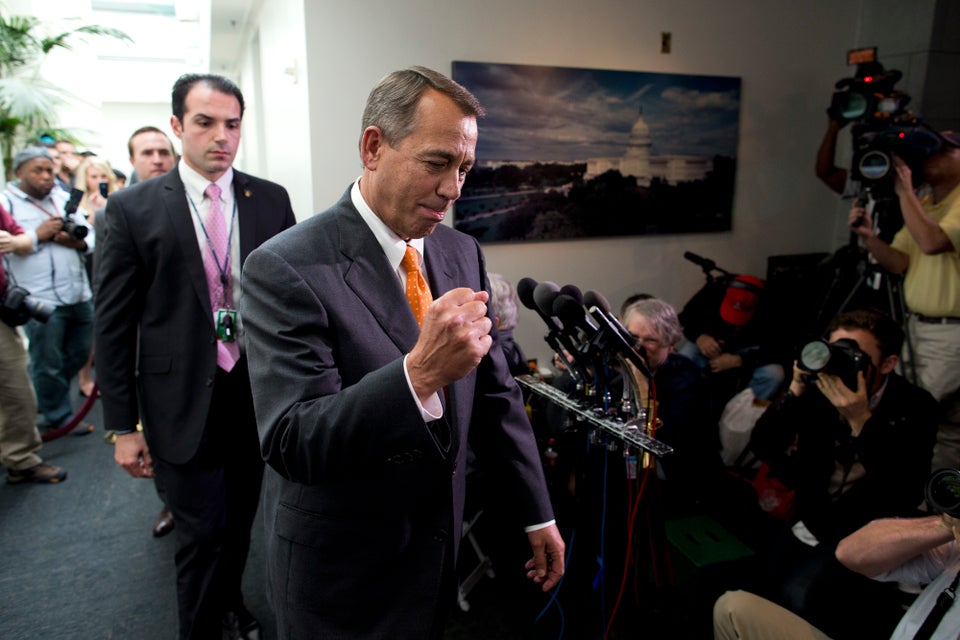 2013 Government Shutdown
Popular in the Community