Senate Majority Leader Harry Reid (D-Nev.) announced Wednesday that he and his Republican counterpart Mitch McConnell (Ky.) have reached a deal to end the ongoing fiscal standoff.
"The compromise we reached will provide our economy with the stability it desperately needs," Reid said on the Senate floor.
The legislation would reopen the government and fund it through January 15, raise the debt ceiling through February 7 and create a budget conference committee.
Earlier Wednesday, The Huffington Post's Michael McAuliff and Sam Stein provided details on the emerging deal:
The Senate deal keeps sequestration-level funding in effect, but also creates a budget negotiation framework -- a conference committee -- that will offer recommendations to deal with sequestration and other matters. The question now is what to do about sequestration up until that date, and what to do should those negotiations fail.

"The White House is objecting to flexibility under sequestration," the source wrote in an email. "The two options on the table are the [Sen. Joe] Manchin plan which puts choices all on the administration, the other is the [Sen. Susan] Collins plan which allows [congressional appropriators] to move things around, and I don't think they like that either. That's the final point being ironed out."
Before You Go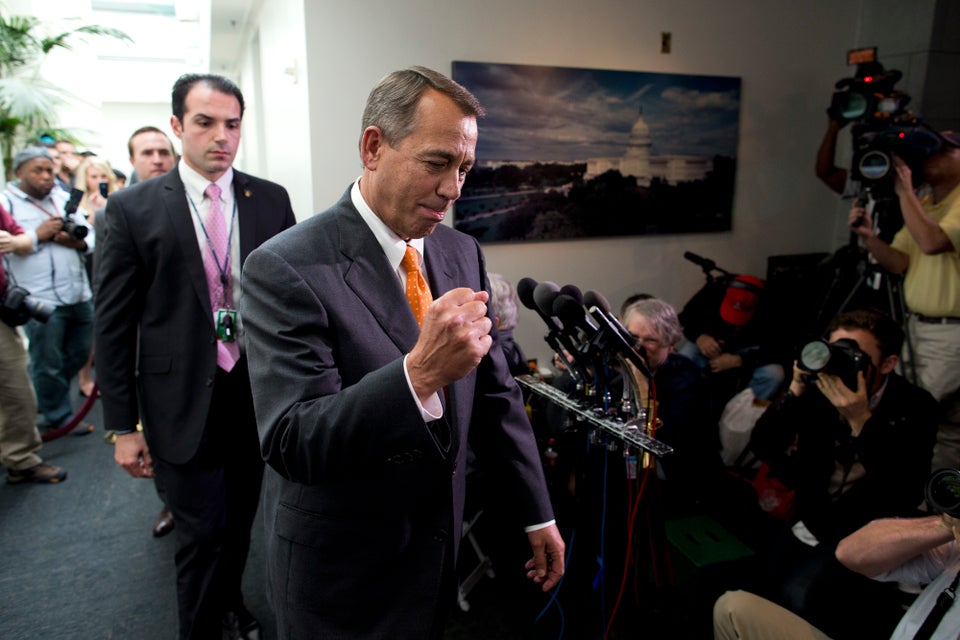 2013 Government Shutdown
Popular in the Community