WASHINGTON ― Unless Congress acts, nearly 700,000 undocumented immigrants who came to the U.S. as children, and were granted work permits and protections under the Obama administration's Deferred Action for Childhood Arrivals program, will soon lose their jobs and be at risk of deportation.
Immigration activists want Congress to attach a measure helping DACA recipients stay in the country to a government spending bill that must pass by Dec. 22. There's one big problem, though: Even though Republican leaders like Senate Majority Leader Mitch McConnell (R-Ky.) and House Speaker Paul Ryan (R-Wis.) say they want to help these immigrants, known as Dreamers, they say they don't want to attach a fix to the spending bill. They'll take care of the problem later ― they promise.
But when it comes to immigration reform in Congress, "later" often means "never," immigration advocates say. They would know: This has all happened before.
For Dreamers, their allies say, it's now ― or, most likely, never.
"From our point of view," said Frank Sharry, president of the pro-reform group America's Voice and a longtime immigration advocate, "it's the 22nd or bust."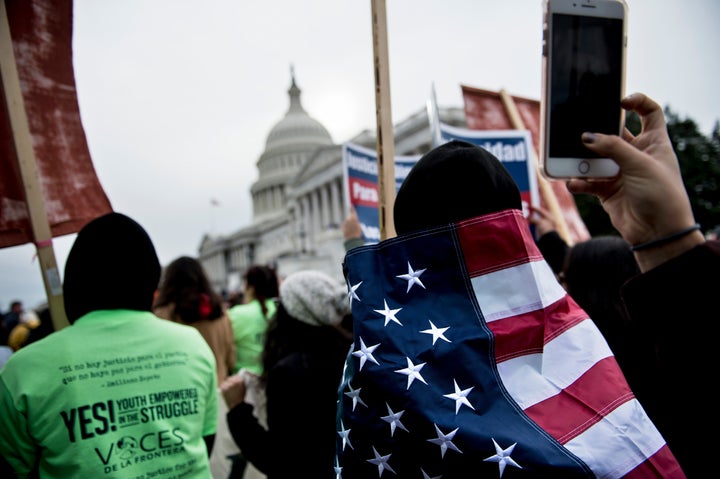 Dreamers wouldn't be in this pickle without President Donald Trump, who rescinded the DACA program in September, a move that could eventually put nearly 700,000 young undocumented immigrants who came to the U.S. as children at risk of deportation. Dreamers are already feeling the effects of Trump's decision to rescind DACA: Since the September announcement, an estimated 11,000 young people have lost their deportation protections. Without legislative action before March 5, the number of people losing protections is expected to go up to nearly 1,000 a day.
Immigration reform activists believe the massive year-end bill on government spending is the best bet for getting help for DACA recipients, because Republicans will need Democratic votes to get a deal through. "Delay means deportation," warned Cristina Jiménez, executive director of the Dreamer advocacy group United We Dream.
McConnell and Ryan, however, say they want to pass separate legislation to grant legal status to undocumented young people and ramp up border security and other enforcement, most likely next year.
Immigration advocates see the writing on the wall. Even though there's support from voters, the White House and lawmakers on both sides of the aisle to help Dreamers, and a clear March "deadline" to act, they fear a standalone bill could fall victim to the same things that brought down comprehensive immigration reform efforts four years ago ― a House speaker held hostage by hard-liners in the Republican Party, and a president and GOP members who want drastic immigration measures in return for a deal.
Here's what happened last time.
In 2013, the Senate passed a comprehensive immigration reform bill that included border security, legal status for more undocumented immigrants, and changes to the legal immigration system and the Dream Act ― legislation that would grant a years-long path to citizenship for certain young people who came to the U.S. as children.
To the chagrin of Democrats, reform supporters and the Obama White House, then-House Speaker John Boehner (R-Ohio) refused to put the Senate bill up for a vote. "We knew we had 218. We'd counted them," recounted former top Obama official Cecilia Muñoz, referring to the number of votes needed to get a bill through the House.
But immigration hard-liners railed about how any legal status for undocumented immigrants would amount to "amnesty," even if it came with a massive increase in border security, changes to legal immigration and other enforcement.
Boehner refused to push through the Senate bill with mostly Democratic and just a handful of Republican votes. Instead, he decided the House was going to write its own legislation, a bill drafted through "regular order" that would reflect "the will of our majority."
Critics failed to recognize that "there is no magic button on the Speaker's desk to bring legislation to the floor," said Michael Steel, a former Boehner aide who worked in his office at the time. "Given the strong opposition of immigration reform opponents, and their concern that Democrats could 'team up' with Republicans who favored comprehensive immigration reform to pass a bill on the floor that the majority of the Republican conference strongly opposed, it was simply never practically possible to go down that path," Steel said.
The House's effort to write its own comprehensive immigration bill failed. Democrats and the White House blamed Republican lawmakers for opposing a workable agreement on immigration reform, while Boehner faults former President Barack Obama for the failure. A narrow effort to help Dreamers, spearheaded by then-House Majority Leader Eric Cantor (R-Va.), fell apart as well.
"It's a political problem, and it's a political problem with anything in the immigration family," Muñoz told HuffPost.
Some of the dynamics that killed immigration reform before haven't changed.
Four years after the failure of comprehensive immigration reform, Ryan may have put himself in the same situation as Boehner did.
When he became speaker, Ryan vowed he, too, would not bring an immigration bill to a vote without support from the majority of his conference — and reform advocates don't think he could get it without making concessions to hard-liners on enforcement that Democrats wouldn't support.
In addition, Ryan, like Boehner, has repeatedly expressed his preference for passing legislation through "regular order," which would entail going through committees rather than being attached to big legislation like the spending bill. But the powerful Judiciary Committee, which handles most immigration issues, is still led by Rep. Bob Goodlatte (R-Va.), who during the last reform push focused on enforcement bills, not any that would have granted legal status to undocumented immigrants.
It's an open question whether Ryan will hold firm on the process and only act if a majority of his caucus lends its support.
Ryan reiterated this week that help for DACA recipients is not on the table as part of the spending bill deal. "DACA is separate," he said at a press conference on Tuesday. But Ryan spokeswoman AshLee Strong didn't entirely rule out the possibility. "Discussions amongst Republican members and the Trump administration continue," she said later the same day. "No decisions have been made."
The other variable here is what, exactly, the future holds for Ryan. Rumors are swirling on Capitol Hill that he may step down as speaker next year, which could make it easier for him to make a deal that some members in his conference, including the conservative Freedom Caucus, would oppose. Ryan denied on Thursday that he plans to quit in the near future.
Just like four years ago, many GOP lawmakers will only vote for Dreamer protections if they are accompanied by hard-line immigration enforcement measures. But that would imperil the bill's chances with Democrats, making it unlikely it would ever pass the Senate.
While Democrats have said they could support additional border security measures, they could never stomach the full GOP wish list, which includes a border wall, restricting legal immigration, punishing jurisdictions that don't help deportation efforts and ramping up other enforcement measures. Dreamer advocates have said they don't want their protections to come at the expense of their families and the rest of the undocumented community through hard-line enforcement measures.
"I think that there are Republicans that earnestly want to get this done and think that there's a path forward to a standalone bill, but the math just doesn't work," said Tyler Moran, managing director of DC Immigration Hub, who worked on immigration issues in the White House and for former Senate Majority Leader Harry Reid (D-Nev.). "In order to get votes from the Freedom Caucus, the bill will turn into something that the Senate can't support."
Trump is one big question mark.
Trump expressed sympathy for Dreamers during the campaign and in his first year in office, but so far, he has spent more time calling on Congress to fund a border wall with Mexico and echoing hard-liners' immigration demands than asking lawmakers to find a solution for Dreamers.
Trump has characterized Democratic efforts to put Dreamer protections in a spending deal as "want[ing] to have illegal immigrants pouring into our country, [and] bring with them crime, tremendous amounts of drugs."
Any deal on DACA must include "Border Security with a wall; restore interior enforcement and stop visa overstays; and it must end chain migration," White House spokesman Hogan Gidley said in a statement, referring to the process by which U.S. citizens and legal permanent residents can sponsor their parents, adult children and siblings to immigrate to the U.S.
Yet if Trump meant what he said earlier this year, and really has "a great heart" for young undocumented immigrants who didn't come to the U.S. of their own volition, he could play a powerful role in rallying the Republican base.
"There are things that are possible with this president that were not possible in the past," Steel, the former Boehner aide, said. "The question is whether he has the will and the desire to do that."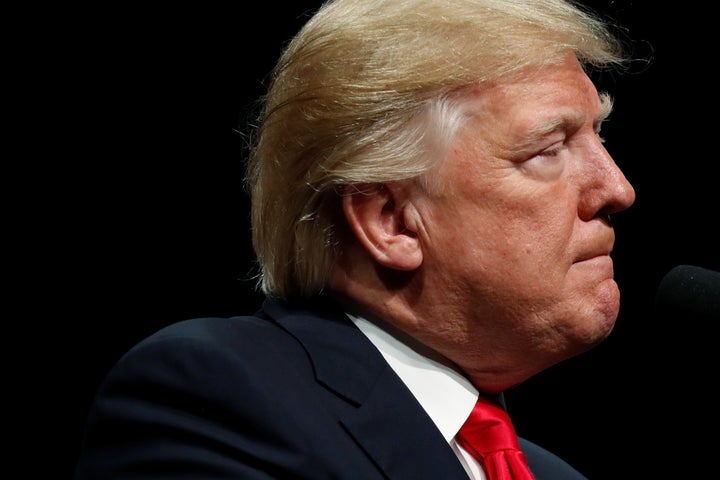 Dreamers think this is their moment.
Immigration reform advocates do have some reasons to hope this time will be different.
Dreamers have dramatically improved their visibility since the Dream Act last failed in the Senate in 2010, and now have backing from major companies, faith leaders, labor groups, universities and more. A Fox News poll in September found that 83 percent of Americans believe Dreamers should be able to gain legal status, including 63 percent of Trump voters.
Not all Democrats have vowed to vote against government funding without Dreamer protections, but there is near unanimous support in the party for the Dream Act. On the GOP side, 34 House Republicans have called for Ryan to bring up a bill by the end of the year, and one, Rep. Carlos Curbelo (R-Fla.), even said he wouldn't vote for government funding without Dreamer protections.
There's one more crucial difference the current Dreamer legislation has over the 2013 comprehensive immigration reform bill, and it's one that might put particular pressure on a president in a constant search for positive headlines: There's going to be a clear effect if this effort fails.
DACA was still in effect when the 2013 process collapsed. But this time around, failure would put hundreds of thousands of young people who grew up in the U.S. at risk of soon being forced out.
Will it be enough to force Republicans to act?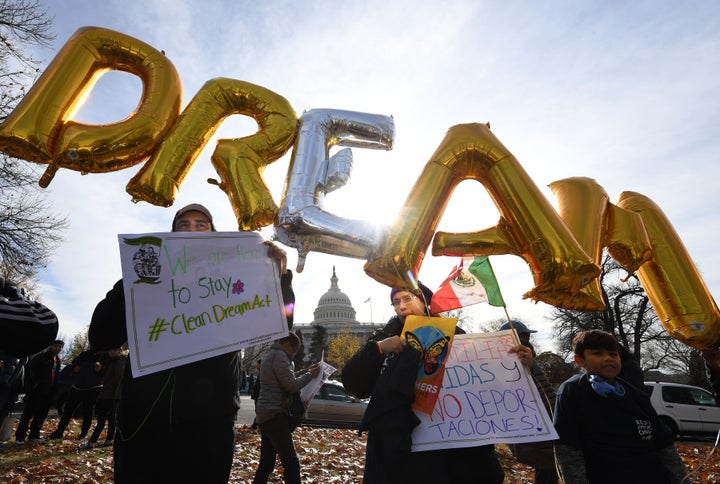 CORRECTION: A previous version of this story mistakenly indicated U.S. citizens and legal permanent residents could sponsor their grandparents for greencards.
Before You Go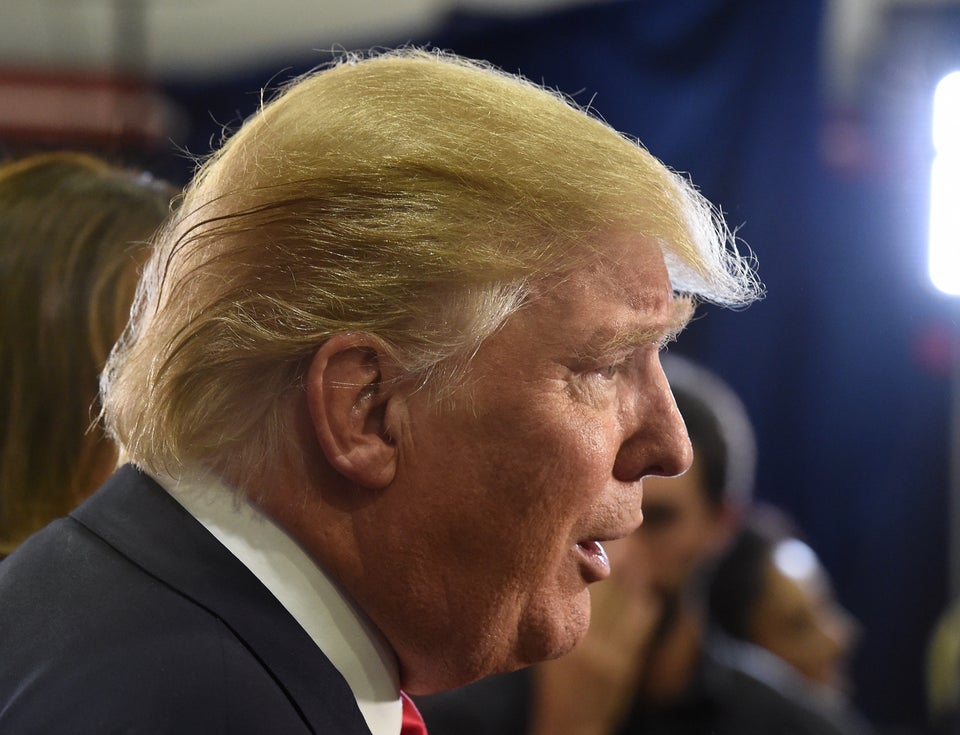 How Donald Trump Talks About Undocumented Immigrants
Popular in the Community