WASHINGTON -- Congress is gearing up for another government shutdown, this time over a minor federal agency that most Americans have never heard of: the Export-Import Bank.
Ex-Im, as it's known in Capitol Hill parlance, provides cheap loans to foreign companies who want to buy U.S.-manufactured goods, particularly Boeing airplanes. The agency has limited macroeconomic significance, but its very existence has ignited a holy war within the Republican Party, where hardliners view the bank as an exercise in corporate welfare.
Ex-Im's formal authorization expires Sept. 30, the same date congressional funding for the entire federal government runs out. If the Democratic-led Senate insists on reauthorizing and funding the bank, the Republican-controlled House can reject the measure, and shut down the government just five weeks before the November elections.
Democratic leaders smell election-year blood -- an opportunity to leach campaign funds from corporate donors that have traditionally backed the GOP. And a Republican-led government shutdown over an obscure agency may be the Democrats' best chance to take back the lower chamber. House Minority Leader Nancy Pelosi (D-Calif.) personally lobbied individual members of Congress to sign on to a bill from Rep. Denny Heck (D-Wash.) to reauthorize the bank through 2021, and also pressed members to back the Heck bill during Tuesday's weekly caucus meeting.
"Everybody is going to co-sponsor this, right?" Pelosi said at the meeting, while a co-sponsor sheet was passed around, according to multiple sources. (A Pelosi aide said she merely asked for a show of hands.) Evidence of Pelosi's intensity: Heck, a freshman with little legislative influence, had only four Democratic holdouts when he formally introduced the bill Wednesday.
"I've never seen internal party pressure like this to sponsor a bill," one House Democratic aide told HuffPost. "Not even on immigration reform."
One Democratic member of Congress was surprised to see her roaming the House floor soliciting support. "During the votes Tuesday, Pelosi was walking around with Suzan DelBene" -- a Democrat from Washington state, the original home of Boeing -- "asking people to be original co-sponsors on Heck's bill. I've never seen that before."
But the Democratic strategy could easily backfire. In the wake of the 2008 bank bailouts, voters in both parties are wary of corporate favors bestowed by Washington. An Ex-Im-inspired government shutdown could paint Democrats as ardent defenders of big business in a time of middle-class hardship. And some of the most prominent liberals in Washington are opposed to Pelosi's strategy.
"The Export-Import Bank is corporate welfare at its worst," Rep. Alan Grayson (D-Fla.) told HuffPost.
The fight is a culmination of years of activism from tea party groups, particularly the Club for Growth. Republican critics have been vitriolic.
"Ex-Im may not just be guilty of cronyism," House Financial Services Committee Chairman Jeb Hensarling (R-Texas) said at a hearing Wednesday. "It may be guilty of corruption as well."
But at least 41 of Hensarling's GOP colleagues aren't on board with his plan to let the agency's legal authorization expire at the end of September. They signed a letter on Monday urging House Speaker John Boehner (R-Ohio) and Majority Leader Kevin McCarthy (R-Calif.) to reauthorize the agency, citing its support for "approximately 205,000 American jobs."
By lowering financing costs for American exports, Ex-Im's operations effectively serve as tariffs, protecting and promoting domestic products. But it backs less than 2 percent of U.S. exports, and it's not obvious how many of the 205,000 jobs that the bank claims to support would disappear if Ex-Im were wholly eliminated. Even if every one of those jobs were destroyed, the figure amounts to about one month's worth of U.S. job growth in the current economy.
Bolstering American manufacturing and alleviating the U.S. trade deficit are, of course, legitimate domestic policy goals. And most developed and fast-developing nations have their own Ex-Im-styled agencies that have no intention of shutting down in the name of libertarian purity.

But the biggest beneficiaries of Ex-Im's efforts are multinational corporate behemoths, including Boeing, General Electric and Caterpillar, each of which enjoy billions of dollars in Ex-Im largesse each year, according to Veronique de Rugy, a senior research fellow at George Mason University's Mercatus Center. Boeing recently cut benefits for its union workers, despite continuing to haul in massive profits. Both GE and Caterpillar have been lambasted in recent years for sheltering income from federal taxes.
Ex-Im Chairman Fred Hochberg said Wednesday that about "23 to 24 percent" of the bank's work helps small businesses, as defined by the Small Business Administration. The SBA generally defines a small business as a company with 500 or fewer employees, but in some industries, including oil refining, the figure is as high as 1,500.
For all the talk about small business, however, Ex-Im is especially close to the country's most powerful lobbying groups. In April 2013, Hochberg gave an award to Tom Donohue, the top lobbyist and CEO of the U.S. Chamber of Commerce, the foremost lobbying front-group for America's largest corporations.
For conservative purists, these subsidies supported by groups like the chamber are a crime against the free market.
"The Ex-Im Bank picks winners and losers, and that is very different from the free market," de Rugy said Wednesday.
Not everyone in the business world is a fan, either. Delta Airlines has sharply criticized Ex-Im for for subsidizing airplane sales to its foreign competitors.
"Let's be clear about what this financing does," Delta CEO Richard Anderson said Wednesday. "It improves the profit margins of the 10 companies in the U.S. that use it all the time. That's really what it does."
Almost no one in Washington really cared about any of this two years ago. Rep. John Campbell (R-Calif.) noted on Wednesday that the last time the bank came up for reauthorization in 2012, "only about six people" attended the House Financial Services Committee hearing to discuss it. Wednesday's hearing was a circus.
Three organizations are responsible for the Export-Import Bank's current political prominence: the Club for Growth, Heritage Action and the Koch brothers.
The Club for Growth has channeled populist outrage over the 2008 bank bailouts far more effectively than the leadership in either political party. On Ex-Im, it has received significant aid from the relatively young Heritage Action -- the activist wing of the longstanding Heritage Foundation think tank.
When Ex-Im came up for reauthorization in 2012, the two groups had cultivated a substantial list of Ex-Im opponents. Ultimately, 93 Republicans voted against reauthorizing the bank -- far short of the number needed to kill it. But it was enough to secure an unusually brief reauthorization period of just two years. Those two years run out as a resurgent tea party claims a boost from the shocking primary election loss of GOP majority leader Eric Cantor (R-Va.) to challenger Dave Brat.
In the meantime, other conservative organizations have joined the crusade. Some of these groups received backing from the Koch brothers -- Americans for Prosperity, the Competitive Enterprise Institute, and de Rugy's own Mercatus Center (de Rugy is a libertarian true-believer, and her scholarship began before 2012, but was still funded by the Koch-affiliated Mercatus). The Kochs have even helped bankroll a superhero satire project called The Kronies, which ran a short cartoon attacking Ex-Im titled, "Laughing All The Way To the Export Import Bank." The flood of institutional effort has made enmity toward Ex-Im a staple of popular conservatism similar to the old hostility directed at Fannie Mae and Freddie Mac.
Pelosi's shutdown gambit depends on a united Democratic front and a divided GOP. A consistent Republican chorus of "end corporate welfare" would be hard to counter, while GOP squabbling would be easy to malign during campaign season as yet another example of Republican ideology run amok -- a revisit to last fall, when the GOP shut the government over the Affordable Care Act.
But Pelosi's near-unanimity on Ex-Im does not include two highly respected figures in the progressive movement, each with the power to bring down that narrative: Grayson and Rep. Lloyd Doggett (D-Texas).
"We are extending the full faith and credit of the U.S. government to foreign companies, when we should be extending it to the American middle class instead," said Grayson. "When these foreign borrowers go broke one day, as they surely will, our taxpayers will end up on the hook for their debt. And all for the sake of U.S. exports that would have happened anyway."
One obvious middle-ground would be to reauthorize the agency and reform its operations to limit handouts to corporate behemoths. But GOP hostility to the agency's very existence isn't likely to be mollified by half-measures, and Grayson isn't the first Democrat to cry "corporate welfare" on Ex-Im. Sen. Bernie Sanders (I-Vt.) was a persistent critic during his tenure in the House, and then-Sen. Barack Obama, who has been silent about the current reauthorization battle as president, invoked language similar to Grayson's on the presidential campaign trail in 2008.
"I'm not a Democrat who believes that we can or should defend every government program, just because it's there," Obama said. "Like waste at the Economic Development Agency, and the Export-Import Bank that's become little more than a fund for corporate welfare."
Ryan Grim and Paul Blumenthal contributed reporting.
Before You Go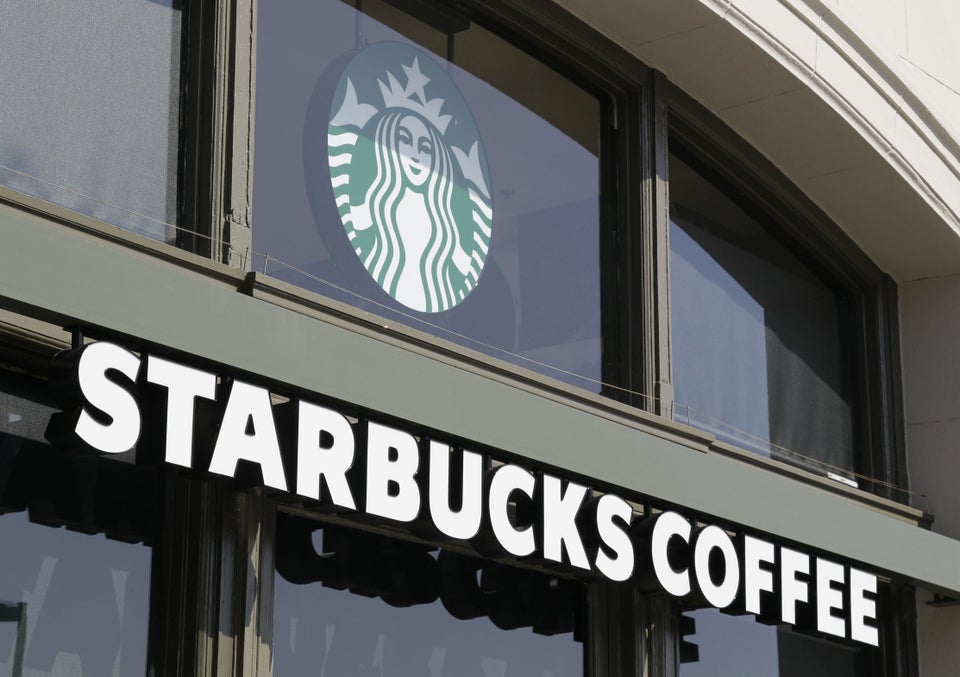 The Most Outrageous Corporate Tax Loopholes
Popular in the Community