Given an opportunity to replace every member of Congress, 60 percent of Americans would favor an all-inclusive congressional overhaul, while only 35 percent said they would keep some members, according to a NBC/Wall Street Journal poll released Thursday.
The new fire-them-all figure -- the highest percentage that poll has ever recorded -- appears as the government has been shut down for more than a week and the U.S. approaches a historic default on Oct. 17.
Frustration with Congress has seen a dramatic spike, with multiple surveys indicating that Republicans face a larger portion of the blame. In October 2010, the NBC/WSJ poll found that 47 to 50 percent of Americans opposed firing all members of Congress. But by August 2011, 54 percent were ready to throw out every last lawmaker, and that number has been rising ever since.
Fred Yang, a Democratic pollster who helped conduct the poll, said the latest numbers suggest that Americans are very frustrated and want Congress to resolve the shutdown before the debt ceiling deadline.
"This isn't the calm before the storm. This is the storm before the storm," Yang said.
Some sectors of the population were more eager than others to throw out the entire Congress. Seventy percent of rural voters and white independents said they would replace every legislator, while 67 percent of those in Republican-held congressional districts agreed. Consistent with previous polling on party blame, only 52 percent of those living in Democratic-held districts wanted to replace every lawmaker.
In another record-setting figure for the NBC/WSJ poll, only 14 percent of Americans believe the U.S. is on the right path -- a significant drop from 30 percent in September. NBC reports that's the biggest single-month drop on that question since the shutdown of 1990.
The NBC/WSJ poll surveyed 800 adults from Oct. 7 to Oct. 9.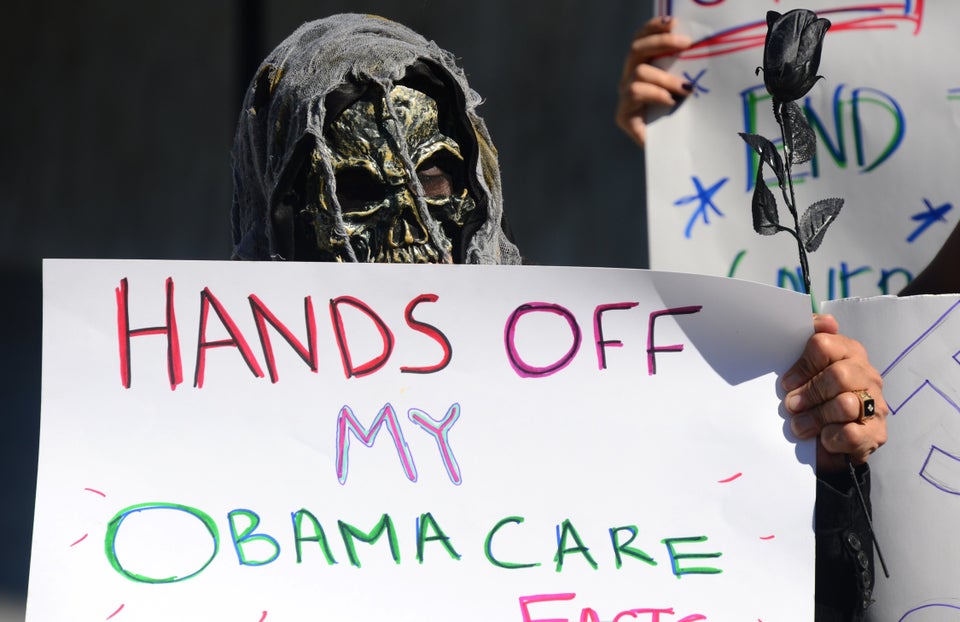 2013 Government Shutdown Protests