WASHINGTON -- If Congress fails to pass a spending bill and shuts down the government, federal workers shouldn't expect to be made whole for their furlough days the way they were after the shutdowns of 1995 and 1996, according to the president of a union for federal employees.
Colleen Kelley, president of the National Treasury Employees Union, which represents 150,000 workers, said she wouldn't be surprised if this particular Congress declined to grant back pay to workers.
"It's a different time and a different Congress," Kelley told HuffPost. "There are too many people who remember [1995 and 1996] or were told about it by someone and I want them to know that is not a guarantee."
"I'm telling employees not to assume they would be paid," Kelley continued, "and that adds to the frustration and the anger. They're tired of being caught in the middle of this."
Last week, the GOP-controlled House of Representatives passed a bill that ties government funding to the defunding of the Affordable Care Act, better known as Obamacare. Of course, the White House and Senate Democrats have refused to neuter the president's landmark health care reform law at the behest of Republicans. Barring a resolution, funding for government services will expire next week.
Many workers employed in national security roles, like Border Patrol agents and Transportation Security Administration officers, would be exempted from furloughs and keep working even if the government goes into shutdown mode. In that case, they would get paid retroactively for their service, but not until Congress passes the new spending legislation.
For other workers, the shutdown would lead to an unknown number of furlough days. Congress could later choose to pay workers for the furlough period -- or not. After the mid-'90s shutdowns, Congress passed legislation compensating workers for the wages they lost.
According to J. David Cox, head of the American Federation of Government Employees, the largest federal employee union, the looming government shutdown would amount to "involuntary servitude" for federal workers who continue clocking in even if government operations go unfunded by Congress.
Cox, whose union represents 670,000 workers across federal agencies, told HuffPost that union members were "unnerved" by the possibility of a shutdown, especially after many have already taken unpaid furlough days this year due to sequestration.
"They've lost a whole week's pay," Cox said of many federal employees. "Now you're talking about a government shutdown. In many instances employees will be required to go to work but won't get paid on payday."
"This is no way to run a country," Cox added.
The threat of a government shutdown has become more common amid Congress' ongoing budget battles. In addition to facing furlough days, many federal employees have also been under a three-year pay freeze as lawmakers on both sides of the aisle have called for belt-tightening. (Although many workers have still received merit raises, they have not been eligible for their traditional cost-of-living increases each year.)
Cox said the union has been in close contact with the offices of Senate Majority Leader Harry Reid (D-Nev.), House Minority Leader Nancy Pelosi (D-Calif.) and House Minority Whip Steny Hoyer (D-Md.) on the possibility of a shutdown. Kelley said her union has asked all its members to pressure their representatives to strike a deal.
"I don't think anyone is willing to accept it as the new normal, because it's no way to run any operation, much less the federal government," Kelley said.
Before You Go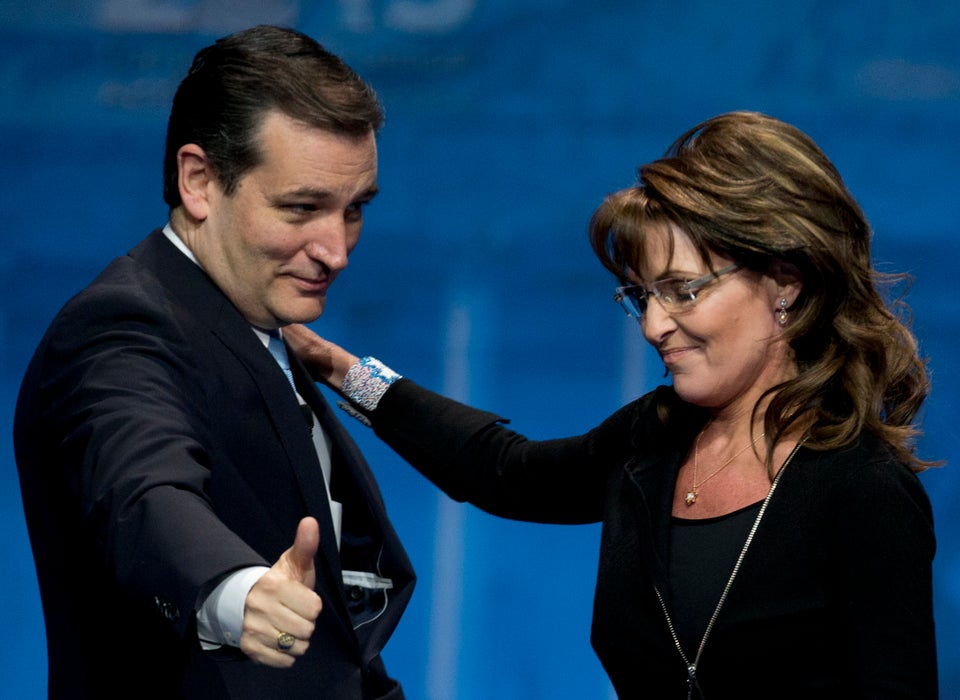 Sen. Ted Cruz
Popular in the Community