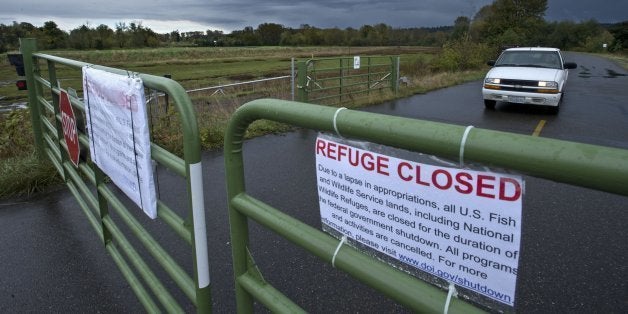 WASHINGTON -- Yet another group is worried about the effects of the federal government's shutdown: hunters and fishers who use public lands.
In a call with reporters Monday, representatives from conservation organizations said the government shutdown is hurting activity at wildlife refuges, national forests and other public lands that have been shuttered for the past week.
"If you're a hunter, the beginning of October is prime time," said Whit Fosburgh, president of the Theodore Roosevelt Conservation Partnership, a group based in Washington, D.C.
There are 150 million acres of land in the National Wildlife Refuge System. Because of the shutdown, at least 329 refuges where hunting is typically allowed are closed, as well as 271 refuges where fishing is usually allowed, the groups report. Some areas on state lands that have facilities operated by the federal government are also closed.
An estimated 90 million people -- or 38 percent of American adults -- participate in some kind of wildlife recreation, according to a U.S. Fish & Wildlife Service survey, and they spent a total of $145 billion dollars on those activities in 2011. About half of them hunt and fish on public lands, Fosburgh said.
The federal workers who provide land management and conservation services are furloughed. Moreover, wildlife refuges are closed to the 40,000 volunteers who provide the equivalent of about of about 700 full time staff hours every year, according to Desirée Sorenson-Groves, vice president of government affairs at the National Wildlife Refuge Association.
"I think Congress's failure to act is really a slap in the face to all of us in this country, but particularly to hunters and anglers," said Dr. Steve Williams, the president of the Wildlife Management Institute and a former director of the U.S. Fish and Wildlife Service. The land in the National Wildlife Refuge System is a "public trust that all citizens of the country should have access to," he said.
According to Williams, federal and state agencies bring in $1.5 billion every year in license fees from hunters and anglers, money that is being lost in the shutdown. And he noted that conservation and management programs have already seen a 17 percent cut in overall budgets in the past year due to federal budget sequestration.
"That is significant," Williams said. "That's not fat, that's right to the bone."
National resource funding is down overall; while it used to account for about 3 percent, it is now less than 1 percent of all discretionary funding, Williams said. "We're tired of non-proportional cuts to natural resource spending," he added.
Land Tawney, executive director of the Montana-based group Backcountry Hunters & Anglers, noted that the first day of the shutdown, Oct. 1, coincided with the day hunting season typically opens in many areas, making it particularly problematic for the hunters he works with, and for nearby communities.
As an example, Tawney pointed to Alaska's Kodiak Island, where brown bear hunting opens Oct. 1, and where it's tough to get tags to hunt. A limited number of tags are given out each year, and many hunters wait years for the opportunity and spend thousands of dollars on the expedition. They're now shut out of the federally managed Kodiak National Wildlife Refuge, which makes up two-thirds of the island, and the guides, suppliers and other industries built around the hunt are also affected, he said.
"Three months of hunting season are like Christmas for local communities," said Tawney. "It's when they make all their money."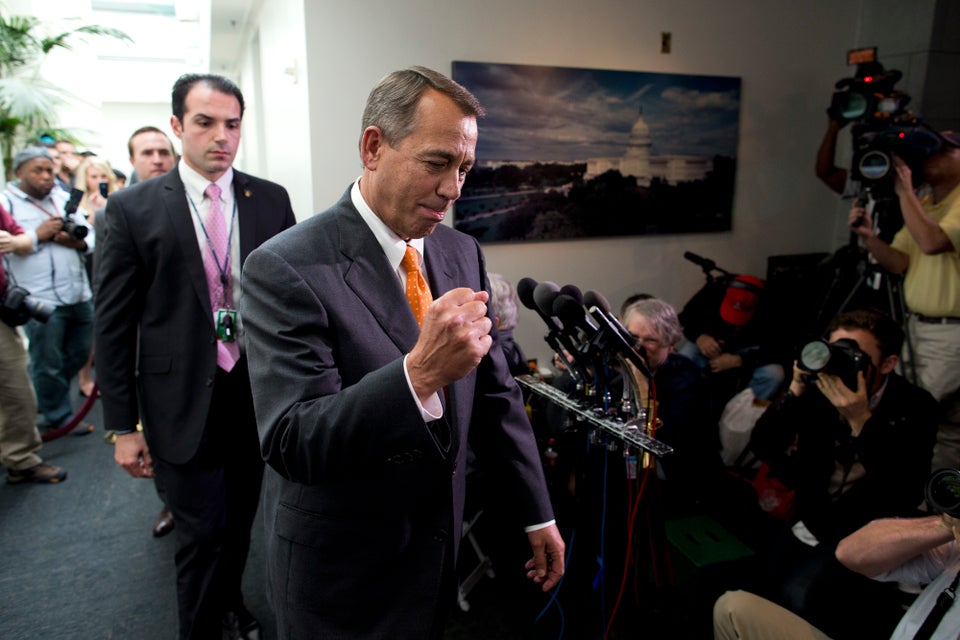 2013 Government Shutdown
Popular in the Community