WASHINGTON -- The federal government shutdown that lasted for 16 days last month is expected to cost the U.S. economy between $2 billion and $6 billion in economic output, according to a report by the Office of Management and Budget released Thursday afternoon.
Those figures, culled from independent forecasters, may be a conservative estimate, the authors note. They found that approximately 120,000 fewer private sector jobs were created during the first two weeks of October because of the dual threats of the shutdown and the standoff over the debt ceiling. Forecasters additionally expect fourth quarter real GDP growth to be 0.2 to 0.6 percent lower than what it could have been had the shutdown and debt ceiling fight not taken place.
The report provides the most detailed insight to date into how much damage the shutdown caused. Among the notable findings are the fact that federal employees were furloughed during the shutdown for a combined total of 6.6 million days, and they received $2 billion in back pay for work that they never performed. The country's national parks lost roughly $500 million in visitor spending nationwide, while almost $4 billion in tax refunds were delayed because the Internal Revenue Service was shuttered.
A wide range of government programs were affected as well. According to the OMB, "hundreds of patients" were prevented from enrolling in clinical trials at the National Institutes of Health; nearly 6,300 children lost access to Head Start, before private philanthropists stepped in to reopen classrooms; and the Food and Drug Administration delayed "nearly 500 food and feed domestic inspections and roughly 355 food safety inspections under State contracts."
The report, produced by OMB Director Sylvia Burwell, was done at the request of Sen. Barbara Mikulski (D-Md.), though Burwell noted that similar studies had been conducted after past shutdowns.
The purpose, Burwell said, was to quantify in specific detail the impact that the shutdown had across society, with an added goal of helping avoid future shutdowns from taking place
"One thing that did come out of the shutdown is a greater appreciation for a number of things that the government did, and many of the stories that you all wrote and that we saw on a daily basis helped people understand that," she said on a call with reporters Thursday afternoon.
Though the shutdown was likely exacerbated by the debt limit standoff, the report did not look into the impact the latter had on the former. Instead, Burwell said, it had three objectives: to study the impact the shutdown had on the economy, the impact it had on trying to run the government more efficiently, and the impact it had on specific government programs that relate to people's lives.
This is a developing story and will be updated.
Before You Go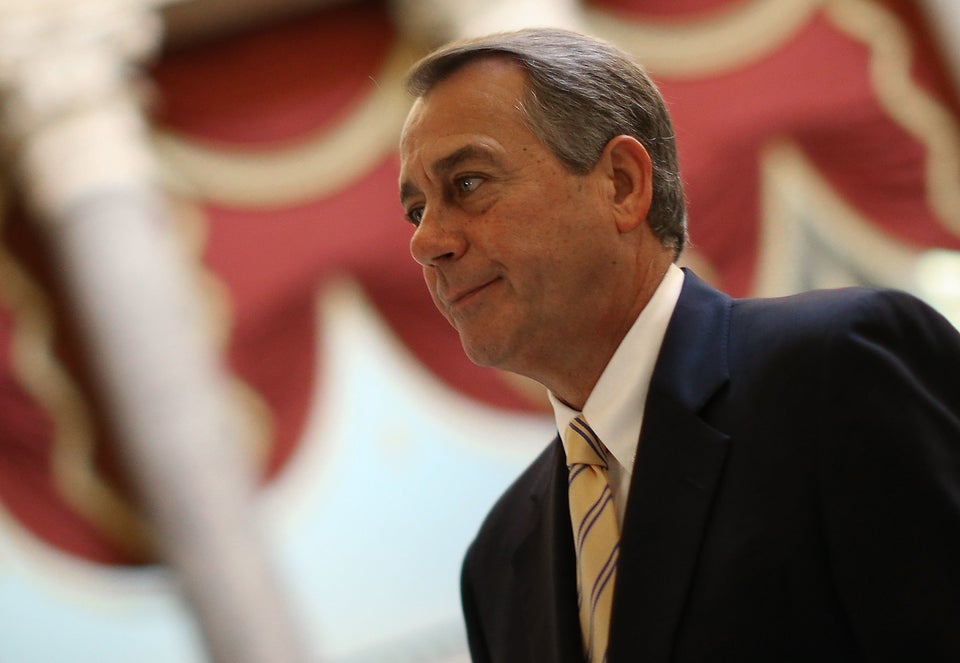 John Boehner's Shutdown Showdown Stares
Popular in the Community