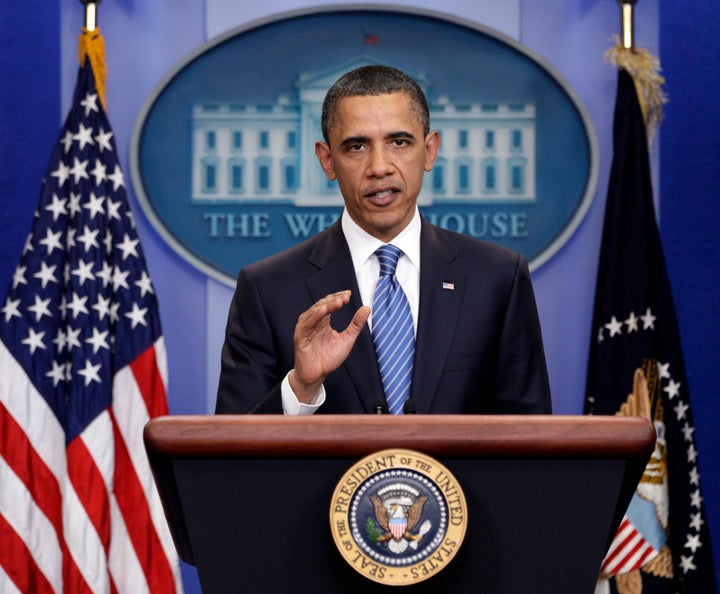 WASHINGTON - President Barack Obama says another round of talks with congressional leaders has helped but there is no deal yet to avert a government shutdown.
Obama said he hoped to be able to announce a deal on Friday but "there's no certainty yet." He said he told House Speaker John Boehner and Senate Majority Leader Harry Reid that he wants an answer in the morning.
The president spoke briefly to reporters after meeting for roughly an hour in the Oval Office with Boehner and Reid. Those two leaders said jointly that the latest round of talks had narrowed the issues. They pledged to work through the night to break the impasse.
At issue is a spending bill to keep the government running after midnight Friday.
Popular in the Community