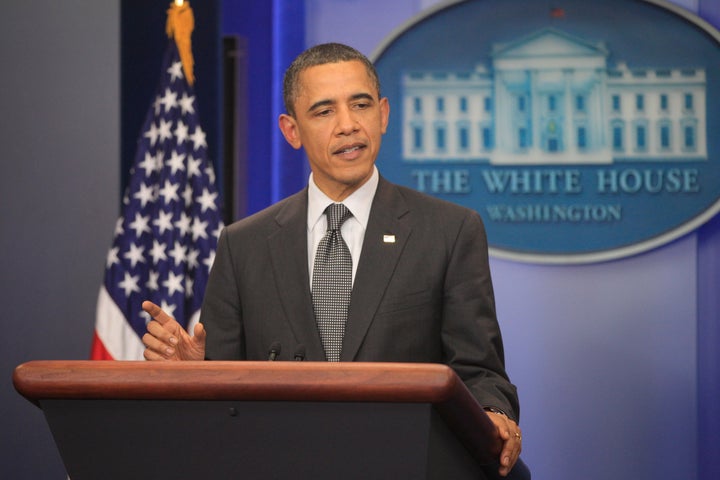 WASHINGTON (AP) -- With time growing short, President Barack Obama said Wednesday night that he remains confident that a government shutdown can be avoided this weekend if negotiators can build on constructive talks held at the White House.
Differences remain despite the progress, but Obama announced that talks would continue through the night in hopes of avoiding a government shutdown this weekend.
"It's going to require a sufficient sense of urgency," Obama said, "to complete a deal and get it passed and avert a shutdown."
Obama emerged before reporters to declare his differences with the House Republicans were narrowing but that both sides were still stuck in an impasse.
"I thought the meetings were frank, they were constructive, and what they did was narrow the issues and clarify the issues that are still outstanding," Obama said. "I remain confident that if we're serious about getting something done, we should be able to complete a deal and get it passed and avert a shutdown. But it's going to require a sufficient sense of urgency from all parties involved.'"`
After the White House session, Boehner said, "We did have a productive conversation this evening. We do have some honest differences, but I do think we made some progress. But I want to reiterate: There is no agreement on a number and there's no agreement on the policy matters. But there's an attempt on both sides to continue to work together to try to resolve this."
The pressure built Wednesday as Boehner announced House Republicans would approve a stopgap spending bill blending $12 billion in new domestic spending cuts with the full-year Pentagon budget as the price for keeping the government open for another week.
Boehner's move appeared aimed at shifting political blame if a shutdown occurs, but it angered Democrats who felt that talks were progressing.
"I think this is the responsible thing to do for the U.S. Congress, and I would hope the Senate can pass it and the president can sign it into law," Boehner said.
He also criticized Obama, though saying he likes the commander in chief personally. "The president isn't leading," Boehner said. "He didn't lead on last year's budget, and he's not leading on this year's budget."
Obama has already ruled out the weeklong measure Republicans intend to push through the House, and Senate Democrats have labeled it a non-starter. Republican officials said the details of the bill could yet change. But passage of any interim measure is designed to place the onus on the Democratic-controlled Senate to act if a shutdown is to be avoided.
Popular in the Community