WASHINGTON -- Barring a change of heart among lawmakers, the bill that Congress passed late Wednesday night to end the government shutdown will lead to the first across-the-board raise for federal workers in three years.
It's a modest raise -- just 1 percent -- but it would effectively end the pay freeze that's been in place since 2010.
The legislation doesn't explicitly include a pay bump for workers. But it's notable for what it doesn't include -- a stipulation preempting President Barack Obama's recommendation in August of a 1-percent hike starting on New Year's. Unless Congress moves to scuttle the raise, the president's plan goes into effect by default.
"The [continuing resolution] does not have any language in it about federal pay," Colleen Kelley, president of the National Treasury Employees Union, which represents 150,000 federal workers, said on a call with reporters Thursday. "So the president's alternative plan … can move forward. Congress is taking no action for or against it."
But there are a couple of ways federal workers may not see those raises. For one thing, House Republicans who've previously voted to maintain the freeze may choose to spike the raise before year's end with separate legislation, though that appears unlikely after the deal forged Wednesday.
Another possibility is that some agencies may not have the funds to grant workers the raises, depending on the next budget blueprint, according to Jessica Klement, legislative director at the National Active and Retired Federal Employees Association. The House and Senate need to hash out a budget plan by Dec. 13.
"If I'm a federal employee, I wouldn't count my chickens before they're hatched and I wouldn't count on a raise until that budget comes out," Klement said.
Kelley, too, added caution.
"I'm being careful to say, where we are today, we're on track for the 1 percent to be implemented under the president's alternative pay plan," she said. "Of course, Congress can, when they're in session, take action, as they always do."
As HuffPost reported Wednesday, the shutdown deal also included what might be called a separate, accidental raise for federal workers. By furloughing workers for two weeks and then retroactively granting them backpay, Congress essentially paid federal employees for work that Congress prevented them from doing. This wasn't a nominal raise like the pending one percent bump, of course, and the workers HuffPost spoke to weren't enjoying their furlough time.
In a statement, Maryland Sens. Barbara Mikulski and Ben Cardin, Democrats who represent a heavy contingent of federal workers, heralded the 1-percent pay increase, apparently confident it will go forward as planned.
"The promise of a modest pay raise and back pay for furloughed government employees are good first steps in recognizing the value of federal workers," Mikulski said. "They have been the targets of unending attacks."
Citing budget concerns and shared sacrifice, President Obama first called for a pay freeze on federal workers in 2010, though it's primarily Republicans who've supported it lately. Even though there have been no across-the-board raises in three years, many federal workers have stilled received pay bumps through so-called "step" increases in the government pay scale.
Even though the legislation passed Wednesday would give federal workers a raise, Congress included a provision to continue a freeze on its own pay.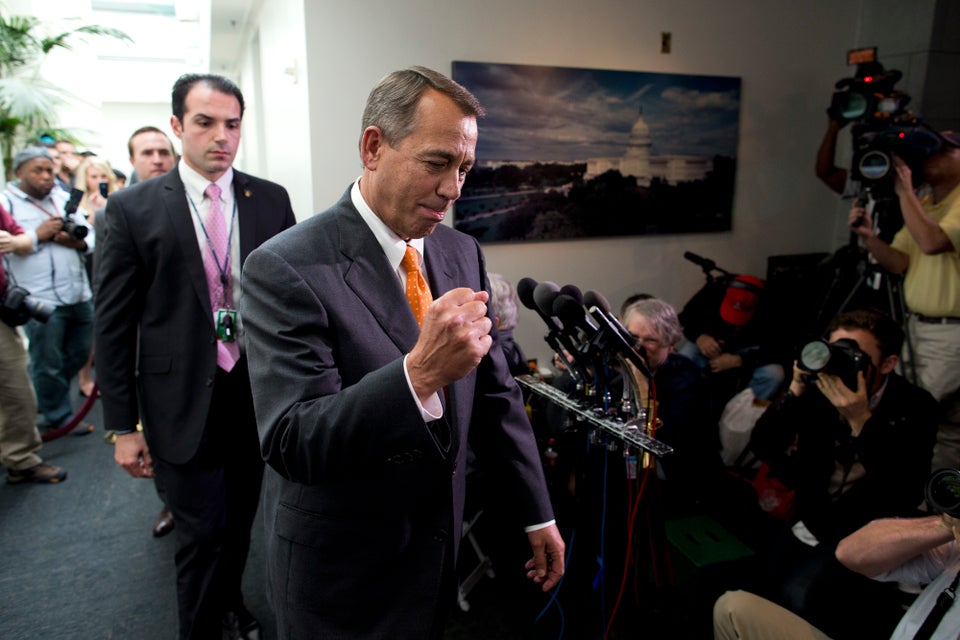 2013 Government Shutdown
Popular in the Community