WASHINGTON -- If the federal government shuts down, don't expect the implementation of Obamacare to stop.
The nonpartisan Congressional Research Service issued a report on Monday stating that the law would still be in effect even if lawmakers hold up the functioning of the government over budget disputes.
"It appears that substantial [Affordable Care Act] implementation might continue during a lapse in annual appropriations that resulted in a temporary government shutdown," the report says.
It pointed to the fact that the federal government will "be able to rely on sources of funding other than annual discretionary appropriations." It also noted that federal agencies are allowed to continue performing certain functions during a shutdown.
Furthermore, it said, the individual mandate would continue.
"If a government shutdown were to occur during calendar year 2014, the lapse in funding would not automatically suspend the requirement of the individual mandate," the report said. "In other words, during the time period that the government is shut down, taxpayers who fall within the coverage of the individual mandate would still be accruing penalties for any months in which they lacked minimum essential coverage."
In recent days, Sen. Mike Lee (R-Utah) has been leading an effort to essentially shut down the government unless Obamacare is repealed. He wants Republicans to refuse to pass a continuing resolution that would keep the federal government open beyond Sept. 30 if it includes funding for the implementation of the Affordable Care Act. He already has the backing of about a dozen Republican senators.
Lee's plan, however, has also engendered significant criticism from his fellow Republicans.
Coburn's office released the CRS report on Tuesday.
Like other critics of Lee's plan, Coburn has argued that holding up the government's operations over Obamacare is unrealistic, since Democrats still control both the presidency and the Senate and have vowed not to let Obamacare be defunded.
"It's not an achievable strategy," Coburn told the Examiner. "It's creating the false impression that you can do something when you can't. And it's dishonest."
Last week, Sen. Richard Burr (R-N.C.) called it the "dumbest idea" he'd ever heard.
And according to the CRS report, stopping the government temporarily wouldn't allow even a brief reprieve from Obamacare.
Lee's communications director Brian Phillips dismissed the CRS report, saying it had nothing to do with what the senator and his allies -- including Sens. Ted Cruz (R-Texas) and Marco Rubio (R-Fla.) -- were pushing for.
"Maybe they could also ask CRS to do a report on what happens to Obamacare when pigs learn to fly," Phillips said. "No one is calling for a shut down, so this report is not at all relevant to what Senators Lee, Cruz and Rubio are arguing."
This post has been updated to include comment from Lee's communications director.
Support HuffPost
The Stakes Have Never Been Higher
Before You Go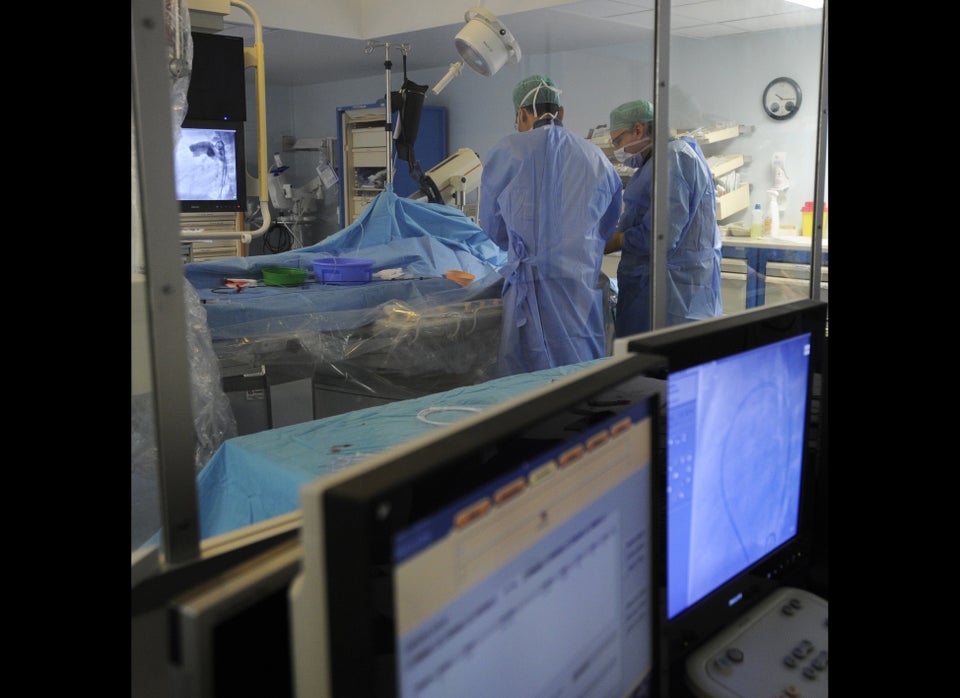 Lies And Distortions Of The Health Care Debate
Popular in the Community