WASHINGTON -- Just hours into the government shutdown on Monday, the world of scientific research began feeling the pain.
Across the country, federal agencies shut their doors and required non-essential personnel to drop their work. The result was something akin to short-term paralysis, not just for officials in those institutions but also for the large community of researchers and academics that depends on them.
At the University of Hawaii, work on a vaccination for rat lungworm disease -- a gastrointestinal infection that causes eosinophilic meningitis in humans -- was put on hold when scientists were suddenly prohibited from accessing the facilities where they do a large portion of their work.
Dr. Susan Jarvi, an associate professor at the university's campus in Hilo, said the shutdown could mean a major setback for her research, which has gone on for roughly two years now. One of two researchers in the state looking into rat lungworm disease, she is currently testing whether a vaccine developed in Spain could prove effective on rats in Hawaii.
"People have died from rat lungworm disease," she said, underscoring the consequences of a virus that is prevalent in Southeast Asia and the Pacific Islands but is relatively unknown in the continental United States. "We've had suicides. We have had children die."
But since a chunk of her work is done at buildings operated by the United States Department of Agriculture, and because as a state employee she is not designated as essential personnel, she suddenly found herself without a lab on Monday.
"Does a government shutdown hinder us? Of course," she said. "Anyone working with federal scientists is going to be impacted in some way."
Research like Jarvi's is one of the first victims of a shutdown. While many federal agencies are taking steps to ensure that programs continue unaffected -- despite the inability of Congress to come to a funding agreement -- certain cuts have to be made.
At the Centers for Disease Control and Prevention, officials are now unable to support a seasonal influenza program. At the Food and Drug Administration, the majority of "food safety, nutrition and cosmetic activities" are no longer being supported. And at the National Institutes of Health, patients applying for clinical treatment will no longer be accepted.
On Monday, NIH Director Francis Collins said that about 200 such patients have found themselves on the outside looking in -- wanting treatment at the NIH but denied a spot because of the shutdown.
The repercussions of the shutdown were felt in smaller doses as well. Another HuffPost reader named Alice Schulte wrote that her son, a scientist with the United States Geological Survey who lives in Anchorage, Alaska, was locked out of his office on Monday, along with all of his colleagues.
"They are in limbo," Schulte wrote in an email. "Will they be allowed to continue vital research projects? Will they recover lost pay? He has a very young family to support."
Should the shutdown last only a few days, the doors of federal buildings will reopen; the uncertainty of these situations will dissipate, and, perhaps, researchers forced to stay at home will get back pay for their missed time.
But the damage done to medicine and science will be harder to fix, those in the field stressed. Research can often be time-dependent, and missing a few days has consequences. In some case, entire events will be canceled with little opportunity to make them up.
Ellen Beckjord, an assistant professor in the Biobehavioral Medicine in Oncology Program at the University of Pittsburgh Cancer Institute, told HuffPost that the National Cancer Institute canceled a conference on cancer prevention that was supposed to take place Tuesday and Wednesday simply because of the potential for a shutdown. The event had been planed more than a year in advance.
When it became clear that an agreement in Congress wasn't coming, the NCI told attendees -- mostly researchers and practitioners from across the country -- not to show up.
"It is deeply disappointing," Beckjord said. "We are hoping to reschedule before the end of the calendar year, but there are no guarantees."
"It's been a hard day," she added. "Academic medicine is no day at the beach. It doesn't help matters when the rug gets torn out from under you like this. I'm frustrated with government at every level, and feel angry and sad about the state of politics in America."
HuffPost Readers: If you work for the government, or will otherwise be affected by the government shutdown, we want to hear from you. If you're willing to discuss your perspective, please click here and fill out our short survey. Or, you can email us here to share your story.
Disclosure: This reporter's wife is a federal employee who has been furloughed during the government shutdown.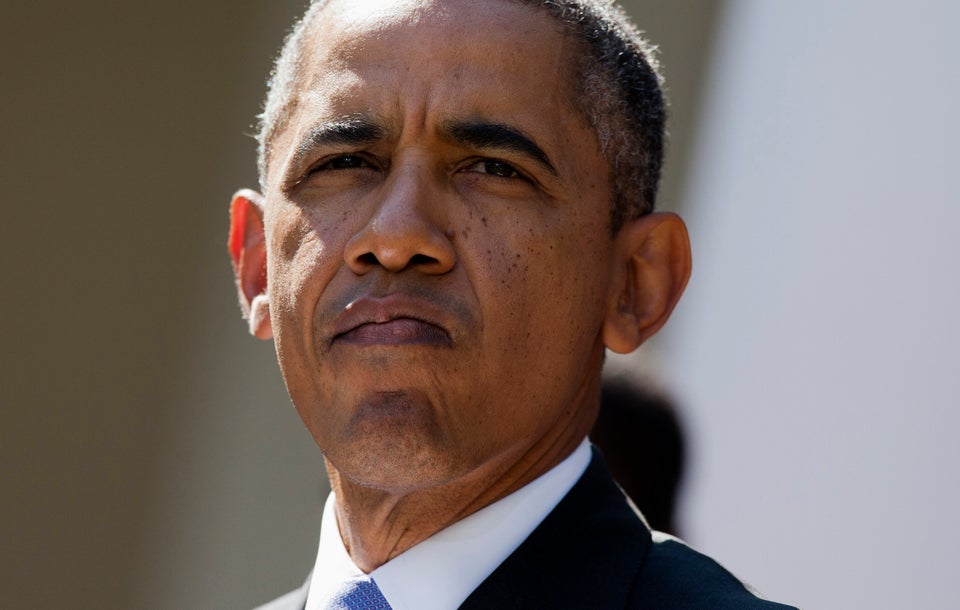 2013 Government Shutdown
Popular in the Community