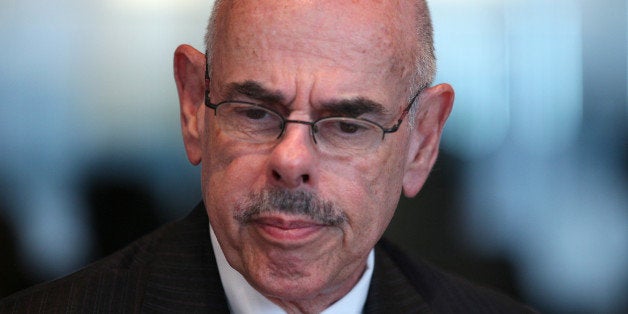 WASHINGTON -- The shutdown has paralyzed many government functions over the last week and a half. One of them is the enforcement of standards designed to protect thousands of chemical facilities across the country from acts of terrorism.
Rep. Henry Waxman (D-Calif.) calls that "one unfortunate and dangerous consequence that has received little attention."
The Department of Homeland Security issued the Chemical Facility Anti-Terrorism Standards in 2007. The standards were designed to provide guidance on managing security at any facility that has hazardous or potentially hazardous chemicals while Congress worked on a broader statutory framework for dealing with the issue. The standards were supposed to sunset after three years.
Instead, as Congress has failed to act on a broader law, the chemical facility standards were repeatedly extended through appropriations bills, keeping some sort of regulation in place. But this year, they haven't been extended amidst the ongoing budget disputes, and the standards expired on Oct. 4.
On Thursday, Waxman, the ranking member on the House Energy and Commerce Committee, issued a memo to his Democratic colleagues on the committee noting the expiration. "As a result of this expiration, there are currently no legally binding regulations in place to protect the nation's chemical facilities from criminal and terrorist attacks," he wrote.
Waxman provided some background on the standards and the current state of the program:
As of September, the CFATS program covered approximately 4,300 high-risk facilities nationwide. Under the regulations, those facilities were required to submit information about their chemical holdings to DHS, assess their vulnerabilities, and prepare a plan to address those vulnerabilities and secure those chemicals. Almost 3,400 facilities have submitted site security plans or alternative security plans, and more than 700 have received letters authorizing them to implement their plans. In mid-September, the CFATS program carried out its first compliance inspection, the final stage of the process that determines whether a facility is complying with the requirements laid out in their approved security plan.
According to Waxman, the Department of Homeland Security told his staff this week that because of the lapsed authority, the chemical facility standards are "no longer in force" and the department has "no authority" to require security measures at such facilities.
"This expiration of authority is serious," Waxman wrote, "because without the regulatory authority underlying this program, no private entity is required to do anything."
Calling all HuffPost superfans!
Sign up for membership to become a founding member and help shape HuffPost's next chapter
BEFORE YOU GO
PHOTO GALLERY
2013 Government Shutdown