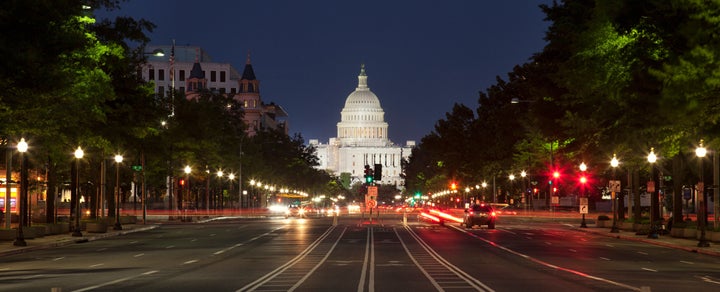 WASHINGTON ― The federal government is facing the prospect of a shutdown by the end of Friday, an unwelcome event to mark President Donald Trump's first year in office.
And despite the gravity of the situation, Washington is surprisingly unprepared.
"I think the most frustrating aspect of this all is the total lack of communication from anyone in management," said a U.S. Department of Agriculture employee.
If Congress doesn't come up with a funding agreement by midnight, the government will shut down. The last time there was a shutdown was in 2013. It lasted for 16 days.
The atmosphere in Washington now couldn't be more different from then. In 2013, there was widespread attention and alarm about the possibility and potential effects of a shutdown. Federal agencies communicated their plans to employees and the media alike.
Of the dozens of federal employees HuffPost spoke with, many said that as of Friday morning, they had received no guidance from the leadership of their departments. Others had, but only very recently.
Mid-morning Friday, employees at the departments of Homeland Security, Interior, Commerce and State, among others, said they'd received notices telling them agency leaders were "working to update our contingency plans for executing an orderly shutdown of activities that would be affected by a lapse in appropriations."
In other words, just 12 hours ahead of a potential shutdown, some federal agencies were still figuring out what they were going to do.
"Every agency is required to have a plan on the shelf about what they're going to do in a shutdown. But those plans are plans," said Max Stier, president and CEO of the nonpartisan Partnership for Public Service. "There's a big difference between having a document that says, 'Open in case of emergency,' and being able to do it appropriately."
"There are some big issues that the administration's going to have to deal with, and I don't think they are ready for it."
An employee at the Federal Emergency Management Agency said her agency has been working for a while on contingency preparations ― but they have not been able to send out any of that information to employees, under orders from DHS and the Office of Management and Budget.
"We haven't been allowed to notify them of their status or share any of the official documentation, like, 'What happens if my benefits aren't being paid? Do I have to pay them?'" she said, adding that it's very different from 2013, when they let staffers know how the shutdown would affect them days in advance.
Part of the calculation, the FEMA employee explained, is that the administration doesn't want it to look like the government agencies don't have faith in Congress to do its job.
"It's very bad for our employees, because they don't get the information they need, and they're very anxious about this," she said.
A USDA employee told HuffPost he had to ask a human resources staffer about shutdown protocols. The answer he received was later contradicted by his boss.
Another USDA employee said that in 2011, when there were rumors of a shutdown, workers received emails with instructions on what to do. And in 2013, when it became clear there would indeed be a shutdown, there were even more detailed notices.
"This time there has been literally nothing," the employee said. "No emails, meetings, posts to our internal bulletin board, not one thing."
"Zero guidance so far, from high- or low-level managers (only unofficial guidance based on our past experiences with shutdowns)," an employee at the Environmental Protection Agency said Friday morning. "Usually by this time we have received at least one high-level email letting us know what to do in case of shutdown, how to report to work Monday, what to do, etc."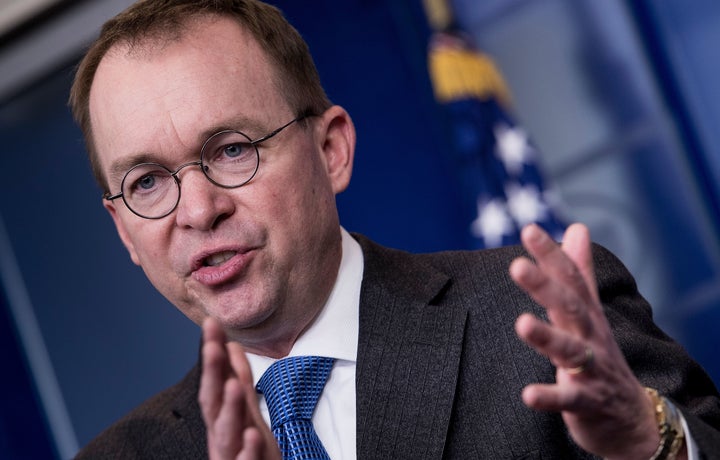 Part of the reason the federal government is less prepared than it was in 2013, under President Barack Obama, is that the Trump administration simply doesn't have the people or expertise in place to oversee something like this.
Stier's group looks at more than 600 government jobs that require Senate confirmation. Currently, he said, there are more jobs for which the Trump administration has failed even to nominate anyone than there are jobs where someone has actually been confirmed.
"There are some big issues that the administration's going to have to deal with, and I don't think they are ready for it," Stier said. "You have a group of people at the very top who have not been in government previously, certainly not been in government running the entire show, and that's going to present a real problem."
Many federal employees who spoke with HuffPost said they were simply going about their business as on any other Friday. They're getting used to shutdown threats, and there is nothing they can do about the current mess.
When the government shut down in 2013, it was the first time it had done so since President Bill Clinton's administration, when there were shutdowns in 1995 and 1996. Those shutdowns were considered massive mistakes on the part of the GOP-controlled Congress, and Clinton emphasized the harm to federal workers in his well-received State of the Union address in 1996.
But lately, it seems there's the possibility of a shutdown every few months. And Washington is growing used to it.
"The mood isn't really anything different than usual," a Federal Communications Commission employee said. "Most federal government employees have been around a while and are kind of used to the 'will we or won't we shut down' drama at this point ― it's been so many years of continuing resolutions for short periods of time, it's like we are numb to it."
Roughly 800,000 federal employees would be furloughed without pay in the event of a shutdown. Congress typically authorizes back pay. Federal workers said they expect that to happen again if the government closes, but nothing is certain with this Congress.
Another USDA employee said she has been stocking up her emergency funds since November because of the possibility that she would have to go without pay for a period of time.
"People seem resigned to the possibility of a shutdown," an Interior Department employee told HuffPost. "Most people seem to hope that if a shutdown happens that it does not last long. The 2013 shutdown resulted in cascading delays in getting important work done, including permitting and granting rights of way, which was distressing for tribes, local governments, taxpayers, and companies wanting to do business on public lands."
"It is likely that a shutdown would have an even greater impact on DOI's work this time around," the employee continued, "because we have fewer employees to do the work."
CORRECTION: A previous version of this story said 80,000 people will likely be furloughed in a shutdown. The correct number is 800,000.
Popular in the Community