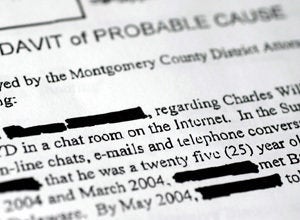 SPRINGFIELD, Ill. -- Gov. Pat Quinn has some new instructions on releasing public information: Do it.
Quinn sent a memo to state agencies Wednesday telling them that requests under the state Freedom of Information Act should be considered valid unless the law clearly requires withholding the information.
"A government that shrouds itself in secrecy and shuts out the sunshine of public scrutiny is one that will neither earn nor deserve the respect and trust of the people," Quinn wrote.
He specifically ordered agencies not to withhold information simply to avoid embarrassment.
Illinois' version of the Freedom of Information Act contains 56 exceptions that allow government documents to be withheld from the public, sometimes in creative ways.
One government agency, for instance, ruled that the exception guarding against "a clearly unwarranted invasion of personal privacy" applied even to dead people's privacy. And the exception for notes and drafts of documents is often used to justify withholding a broad array of documents.
Former Gov. Rod Blagojevich's administration often ignored requests for public documents or rejected requests without a clear explanation. It fought and lost in court an effort to withhold information on subpoenas the state had received from federal prosecutors.
Quinn also ordered agencies to study what information can be made available online and report their findings within 45 days. He promised the agencies' reports would be made public.
An ethics commission appointed by Quinn is reviewing possible changes to the Freedom of Information Act.

REAL LIFE. REAL NEWS. REAL VOICES.
Help us tell more of the stories that matter from voices that too often remain unheard.