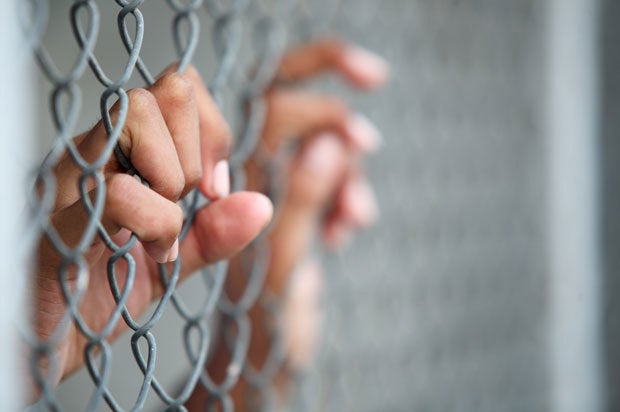 In a move that could foreshadow significant changes in how Texas deals with convicted young offenders, governor Greg Abbott (R) has directed investigators from the Texas Rangers to examine sexual assaults and abuse in the state's facilities for youth offenders. In a one-page letter sent Dec. 13, Abbott ordered the head of the state's Department of Public Safety to take actions needed to "guarantee the protection" of the youth in the state's juvenile justice facilities.
The Gainesville State School, located over an hour north of Dallas, is one of the state's five juvenile corrections facilities. During 2017 alone, a male guard at Gainesville was convicted of sexually abusing an inmate and sentenced to a 10-year term, and three current or former female guards were arrested and await trial for actual or attempted sexual relations with young inmates. Two other Gainesville guards, one male and one female, were charged with physical abuse of young inmates.
The departing head of the Texas Juvenile Justice Department (TJJD) noted persistent understaffing was a systemwide problem; for correctional officers, the overall turnover rate was above 43 percent, and at Gainesville and another facility, over 51 percent. The state's juvenile justice facilities have long had similar physical or sexual abuse scandals, back as far as the 1970s. A scandal about a decade ago, widely reported in the state press, led many state judges to refuse to send young convicts to juvenile facilities; the sharp reduction in the juvenile inmate population that followed led the state to reduce the number of its juvenile facilities from 12 to five.
With the latest instances of staff misconduct, juvenile justice reform advocates called for the state to close its remaining juvenile justice institutions. Citing chronic problems, including recurring instances of physical and sexual abuse, the state chapter of the American Civil Liberties Union and three other Texas-based reform groups argued persistent problems in its juvenile justice system — despite periodic reorganizations— showed Texas was following a fundamentally flawed model. Its model failed to achieve rehabilitation and instead stuck state taxpayers with a hefty bill for an ineffective and inhumane system. In its place, they urged state leaders to find alternatives to putting young offenders in state facilities.
At an early December hearing of the state Senate Finance Committee, some legislators from both parties voiced support for closing at least some of the remaining state juvenile facilities. The committee chairman, a longtime critic of the facilities, recommended calling in investigators from the Texas Rangers, and said he'd talk that idea over with the governor. When Gov. Abbott adopted that tactic a week later, he both surprised the legislators and appeared to regain the initiative while keeping his options open.
In the letter Abbott sent calling for the probe, he had kind words for the TJJD, both for changes it had recently made and for getting the investigations and prosecutions started, but also emphasized additional changes are needed. He repeated that message in a separate letter to the new TJJD head, Camille Cain, expressing confidence she was "up to the task" of helping straighten out the problems, and pledging to work with the agency and legislators to reduce the population in the state's juvenile facilities.
Christopher Zoukis is the author of Federal Prison Handbook: The Definitive Guide to Surviving the Federal Bureau of Prisons, College for Convicts: The Case for Higher Education in American Prisons (McFarland & Co., 2014) and Prison Education Guide (Prison Legal News Publishing, 2016). He can be found online at ChristopherZoukis.com and PrisonerResource.com.
Calling all HuffPost superfans!
Sign up for membership to become a founding member and help shape HuffPost's next chapter
This post was published on the now-closed HuffPost Contributor platform. Contributors control their own work and posted freely to our site. If you need to flag this entry as abusive,
send us an email
.