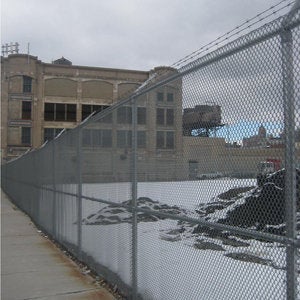 Produced by HuffPost Eyes&Ears Citizen Journalism Unit in collaboration with The Brooklyn Ink at the Columbia Journalism School.
A new charter school proposed for a rundown area near the Gowanus canal is dividing local opinions -- between those who believe it would rid the area of hookers and those who dispute the very existence of prostitutes on the block.
Workers near the Butler Street warehouse where Summit Academy intended to move say the area is rife with prostitution and drug dealers -- a claim made by the local Brooklyn press and, subsequently, repeated by New York Magazine. Others call it a myth from Gowanus' past, one that in no way reflects its current condition.
In early February Community Board 6's Landmarks and Land Use Committee voted "no" on the school's request to move into the mixed-use area, citing dangers associated with Gowanus' heavy industry. Summit Academy, which opened in August 2009, is set to outgrow the space it currently shares with PS 27 on Huntington Street in Red Hook and is looking to expand into a bigger facility.
The concerns about prostitution emerged when an article in the Brooklyn Daily Eagle quoted a neighborhood resident objecting to the school's intended new location. Paraphrasing the resident, the story included the phrase "roving bands of hookers and drug dealers." Within days New York Magazine picked up on the phrase, and in Feb. 15 blurb in its "Neighborhood News" box, wrote:
"Gowanus: A community board voted down a charter school's request to open a school at Butler and Nevins Streets because the area is characterized by pollution, massive trucks carrying industrial materials, 'roving bands of hookers and drug dealers.'"
Gowanus has a history of underworld dealings. In the 1980s and 1990s, during the city's crack epidemic, it was a well-known destination for hookers and their customers.
"You had hos there on Third Avenue," said Brooklyn historian Brian Merlis. "That was a real truck route, and they would to go to those areas and patronize the truckers. And on Second Avenue there were some topless clubs there. I once went to one, years ago. It was seedy."
But in 1999, when the city cleansed the neighborhood of the canal's stench by fixing the Flushing Tunnel Pump Station -- a 12-foot-wide tunnel pumping fresh water deep from Buttermilk Channel into the Gowanus Canal -- the situation in Gowanus began to improve. The worst of the crack epidemic had passed. Businesses began moving in, as did restaurants and bars. Today it is commonly remarked that Gowanus is in the midst of a renaissance.
Community Board 6 District Manager Craig Hammerman said that concerns over hookers and drug dealers were not an issue when he and others on the board voted down the school's request to move into the neighborhood.
"It wasn't one of the committee's considerations," he said. "Someone may have mentioned it in passing but it was not the focus of the committee." The main issue, rather, was that the committee "didn't feel secure that there was a solid transportation and traffic plan to bring the students to the site safely, given that it's a mixed-use area," Hammerman said. "I don't think anyone has ever seen roving bands of hookers out there."
But, other locals claim that streetwalkers still make their presence known. A receptionist at a nearby Holiday Inn Express would not confirm whether she'd seen any hookers or drug dealers on the block, but did say that she advises guests to "walk the other way", to Third Avenue, when leaving the hotel rather than turning right toward the empty lot next door.
"After a certain hour, when all the businesses close up, it's pretty much free business for prostitutes," said Marlon Joseph, a supervisor at Petroleum Tanks, directly opposite an empty lot on Butler Street.
Of the hookers and drug dealers on the block at night, Joseph said, "I guess that's their time to party, when we all go home for the day."
An attendant at a gas station on the corner of Third Avenue, a block away from the intended location of the school, said during the daytime the area is safe, but after midnight it is "crawling with hookers."
Charlene Nimmons, president of nearby Wyckoff Gardens Tenant Association, thinks the talk of prostitution in Gowanus is bunk.
"This is history, what these people are talking about," she said. "We have our concerns and issues around drug activity. There's crime in the neighborhood. But I haven't seen prostitution in years. And I've been living here since '86. I'm just a little dumbfounded that prostitution would come up as a reason why a school should not be placed there."
As for the prostitutes who do remain in Gowanus, Summit Academy founder Natasha Campbell believes that a school would push them out.
"It would change the landscape," she said. "Many of the things you see in the area today would be alleviated by the establishment of businesses that don't support them."
But Campbell wasn't worried about prostitution when looking to move the school into Gowanus. The fact that it cropped up, she said, speaks as much about Gowanus' past as it does its present.
"I think of it this way," she said. "In the 1990s Red Hook was called the crack capital of the United States. But if you come to Red Hook now it's clearly not the same community. Although, those who have not been down here since the 90s, they will only think of what it was. Not where it is."
REAL LIFE. REAL NEWS. REAL VOICES.
Help us tell more of the stories that matter from voices that too often remain unheard.