New year, old stress? Perhaps we can help you with that.
We received an email from one user of GPS for the Soul today, who asked to be referred to as "Citron." Citron's experience, we felt, is worth sharing. With a few guides, this user seemed to find some calm in an undoubtedly hectic holiday week. Check out Citron's review of our app below, then try it out for yourself and share your own. Comment below or send us an email at gps@huffingtonpost.com. We'd love to hear from you.
I tried GPS for the Soul on the train north this morning ... what fun!
Good news: It did indeed find my soul just fine and the stress level actually looked pretty good despite this week's schedule ... I relaxed immediately! Phew.

Here's the chart to prove that, even before I tried "Arianna's Guide":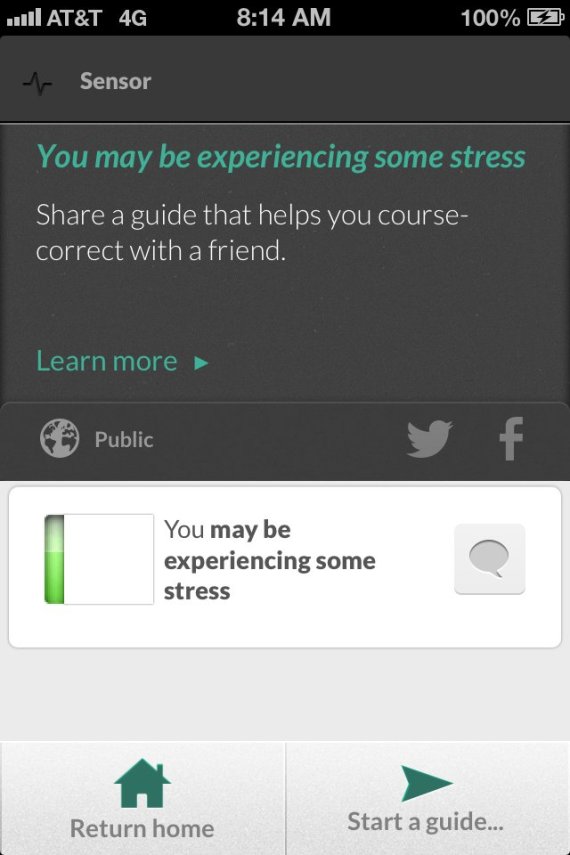 Next, in an attempt to get that meter all the way down to flatline I watched Arianna's guide and looked at her wonderful children and breathed deeply. Kind of fun -- and for a brief moment I did feel more relaxed ...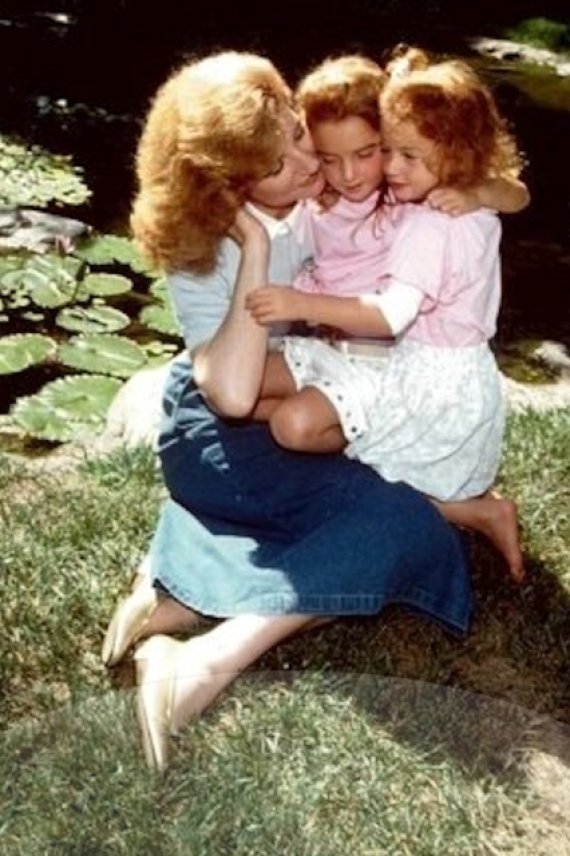 But I guess I am tough to de-stress as the meter was still as follows: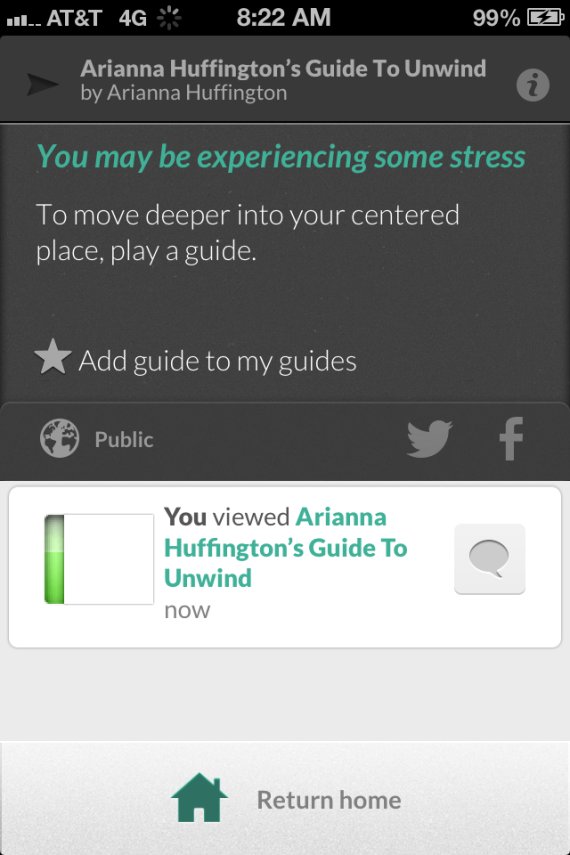 Next I found how to make my own guide. Easy and great: Here it is ... featuring Moby's "At Least We Tried" and a relaxing picture of the beach that I at least looked at from a conference hotel window although could not actually get to. Here it is: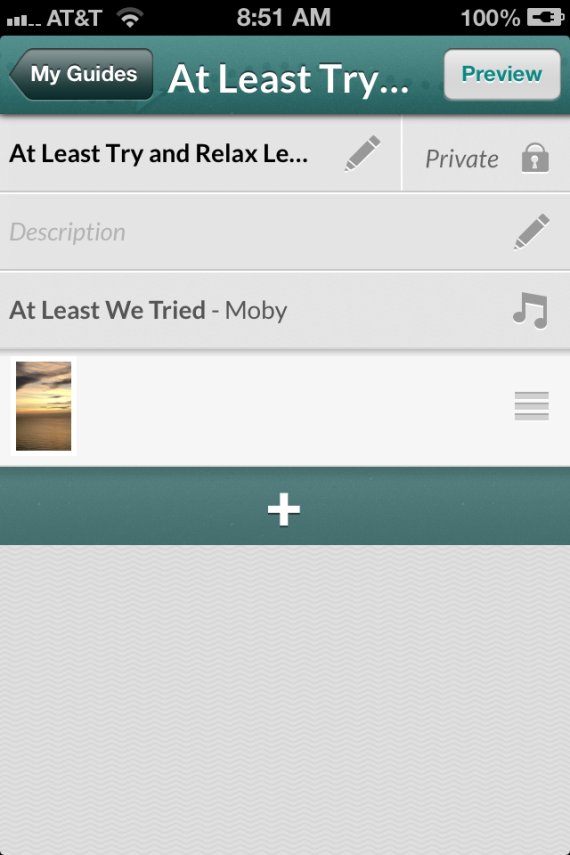 This seemed to work pretty well and I found the breathing indicator really quite addictive. The meter indeed confirmed I felt more balanced: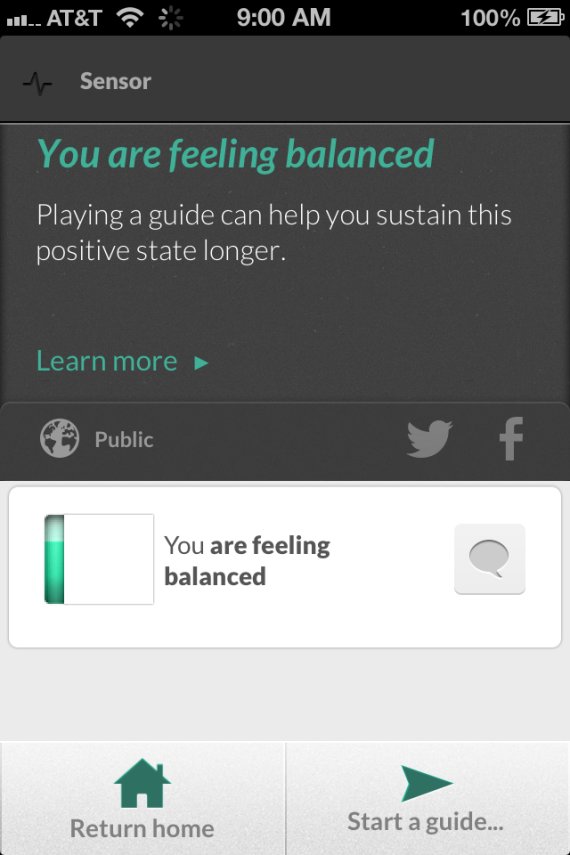 Next I chugged three cans of Red Bull, ran up and down the Amtrak carriage and tried to find a Heavy Metal Guide (not found) to see if I could max out the scale. That did not work very well, but at least I now feel amped up again and ready for 2013!
All in all, great fun and an interesting experience!