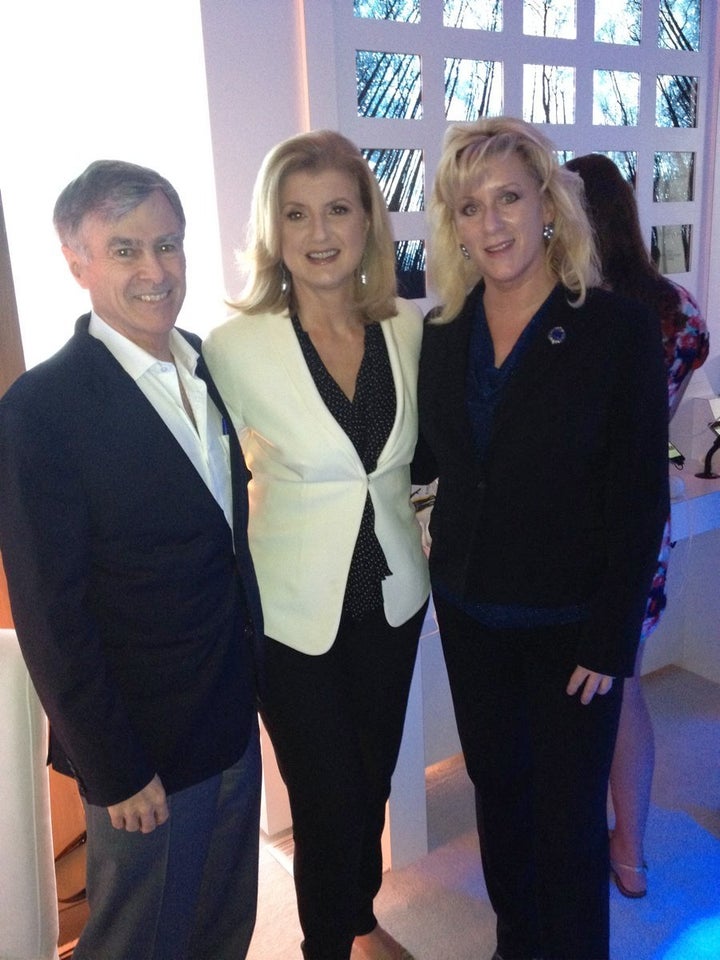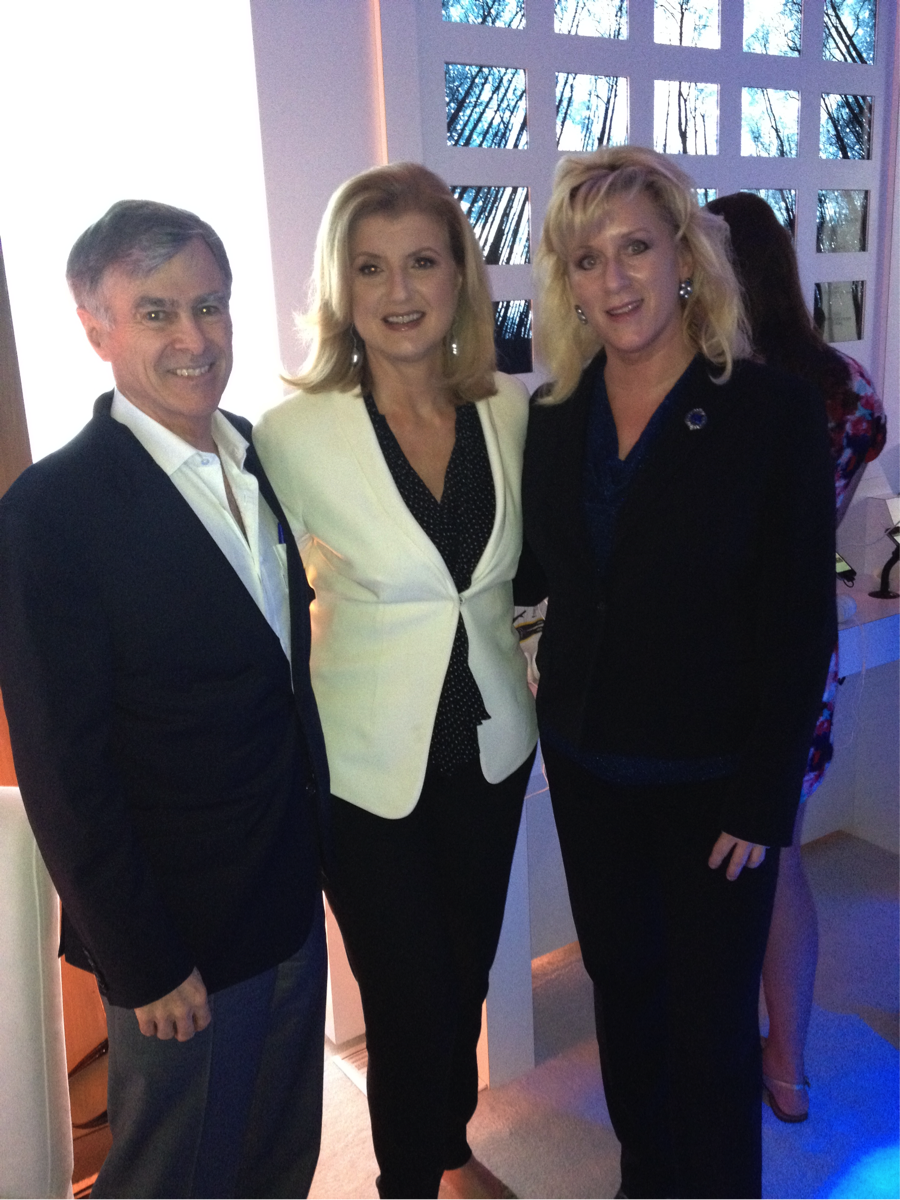 Earlier today, a husband and wife team from a major news outlet came by the Oasis at the Republican Convention seeking a respite from the heat -- both political and tropical. As she said, "My husband is about to have a meltdown." A few minutes with the beta version of our soon-to-be-released killer app for better living, GPS for the Soul, and balance was restored.
GPS for the Soul has been an off-the-hook hit with press and delegates alike. People are marveling at this game-changing innovation featuring a sensor that provides a useful proxy for stress while offering just-in-time suggestions to help restore a sense of inner balance and relaxation.
The free app will launch initially for iPhone users in mid-October. The app is being developed through an unprecedented partnership between The Huffington Post; HeartMath, an industry leader in research-based stress management programs, techniques and technologies; and bLife, a wellness innovation company that has developed the platform on which GPS for the Soul app is being built.
Arianna happened by and the once-melting husband asked how we came up with the idea for an iPhone app that could relieve stress. He asked, "Aren't these devices more the source of stress than a source of relief?" Here's what Arianna had to say:
The Huffington Post has a huge commitment to bringing practical health and wellness tools into everyday life. Indeed, GPS for the Soul is founded on a paradox. The idea that an app can help free us from our hyper-connected lives in order to reconnect with ourselves is truly counterintuitive.

With all the stress, demands, and challenges we face in everyday life, it's more difficult than ever to achieve our goals and still maintain a sense of balance. We lead hyper-connected lives, and far too often that hyper-connectedness is keeping us from tapping into our own creativity, empathy, and wisdom.

Given the huge amounts of stress we are facing, it's crucial that we use all the tools at our disposal to get back on course as individuals, and as a society. Just as a GPS system in a car helps recalculate your route, GPS for the Soul will tell you when you've gone off-course. And, much like your car GPS, it will provide instant, on-demand feedback to help you course-correct.

Since no one knows better than you what helps you de-stress and find your balance, you can customize that feedback, programming the app to send you just what you need to get back to center. It might be soothing pictures, relaxing music, breathing exercises, guided meditations, or yoga instructions.
The mobile app builds on the content in the GPS for the Soul page on The Huffington Post, offering an array of anytime, any place stress relief to help free users from their hyper-connected lives. Ranging from HeartMath's Quick Coherence® technique to guides featuring meditation examples, soothing music and images, the app allows users to get back in sync quickly, easily and virtually anywhere they have their iPhone. Music and images can be selected from the user's iTunes and iPhoto accounts or from pre-installed guides created by well-known celebrities ranging from Dr. Mark Hyman and Deepak Chopra to Kathy Freston, and even one from Arianna herself.
Users can personalize the app's guides with music, poetry, affirmations, breathing exercises, and pictures of their loved ones -- right from the iPhone. In addition, users can access guides from friends and family, or from people they may have never met but whose guides resonate with them. People can even share their customized guides on social media platforms such as Facebook.
This exceptional partnership, combining the wide array of offerings within GPS for the Soul with HeartMath's unique feedback mechanism at the core of the app, make this a true game-changer in the world of apps and well-being.
As the journalists were leaving, the woman comments: "My husband was about to have a major meltdown -- thank God the Oasis was nearby. We really do need an Oasis in everyday life -- GPS for the Soul is a great way to take the Oasis with us everywhere we go!"