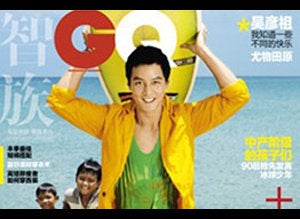 GQ China's July issue was pulled from newsstands after "an unflattering feature on rich Chinese young people," the Wall Street Journal reports.
The article, titled "Super Kids Driving Luxury Cars," focused on six twentysomething Chinese members of Beijing's Sports Car Club, and featured several unflattering quotes from the members.
One man met an attractive woman and wanted to hang out -- until he realized her car was "five years out of fashion."

"Secondhand goods," he said, losing interest immediately.

This comment is rivaled in materialism perhaps only by 22-year-old model Ma Nuo's infamous claim that she would "rather weep in a BMW than smile on a bicycle."
The Sports Car Club president reportedly threatened to sue over the article because the writer allegedly did not make it clear enough that he was recording the interview. GQ declined to comment to the Wall Street Journal.
Popular in the Community