Grace Baldridge and Elizabeth "Lizzie" Capel know a thing or two about a vagabond romance.
The women, both 26, met as students at North Carolina's Elon University four years ago. "I knew she was the one," Baldridge quipped, "when she didn't laugh at my dumb jokes."
Travel, as it turns out, was a priority in the couple's relationship from the get-go. "We love taking trips together, both big and small," Baldridge, who is a singer-songwriter, told HuffPost. Shortly after graduation, the pair relocated from North Carolina to Los Angeles, where they now reside.
So it only seemed fitting that when Baldridge began brainstorming ways to propose to Capel, she decided that hitting the road was the only way to do it. In September, the couple planned a road trip from Los Angeles to Alaska, and Baldridge instantly knew that "once-in-a-lifetime" adventure would be the ideal time for her to pop the question. Two weeks before they departed, Baldridge began planning the logistics.
"It only felt right to begin this next chapter on the road with the things we value most ― our dog Willie Nelson and each other," she said.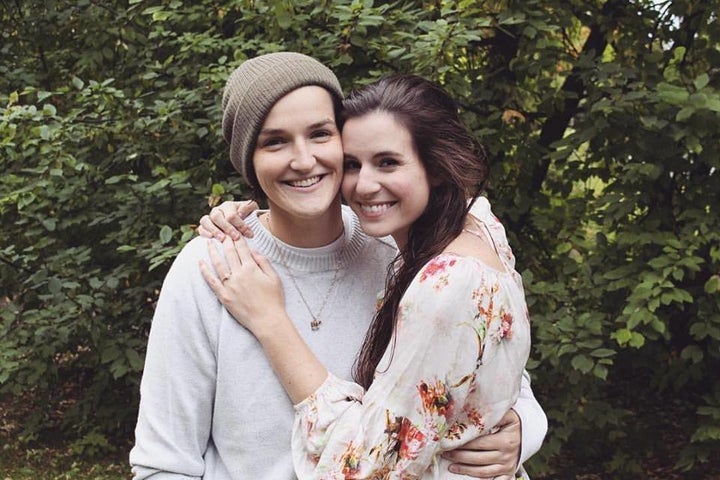 Baldridge began documenting the trip in a series of short videos which she'd eventually set to a song she'd written, "Don't Grow Up Too Fast," for Capel. The actual proposal came 11 days into the road trip in Anchorage.
"One morning I suggested we go wildlife spotting at nearby Kincaid Park. Once there, we came upon a deserted bridge that happened to overlook a bunch of moose. I decided this was the spot," Baldridge recalled. "Maybe it was the majestic moose in the background. Maybe it was the fact that I couldn't stand having my stomach in my throat any longer. I set up the camera like I always do, said something goofy to defuse tension like I always do, and asked the girl of my dreams to marry me, like I always knew I would."
Baldridge and Capel are planning on a summer 2018 wedding in Malibu, California. Ultimately, Baldridge hopes the video will "show all the baby butches out there that we can have a happy ending, too."
"I think about myself as a kid ― a little tomboy who felt the need to dive deep into the closet. Other tomboyish or butch women didn't get a happy ending on television, or in the movies," Baldridge said. "People that presented like I wanted to, were usually the butt of the joke or a side character."
She added, "I wish I could go back and tell my baby gay self to not get too disheartened, it works out."
Before You Go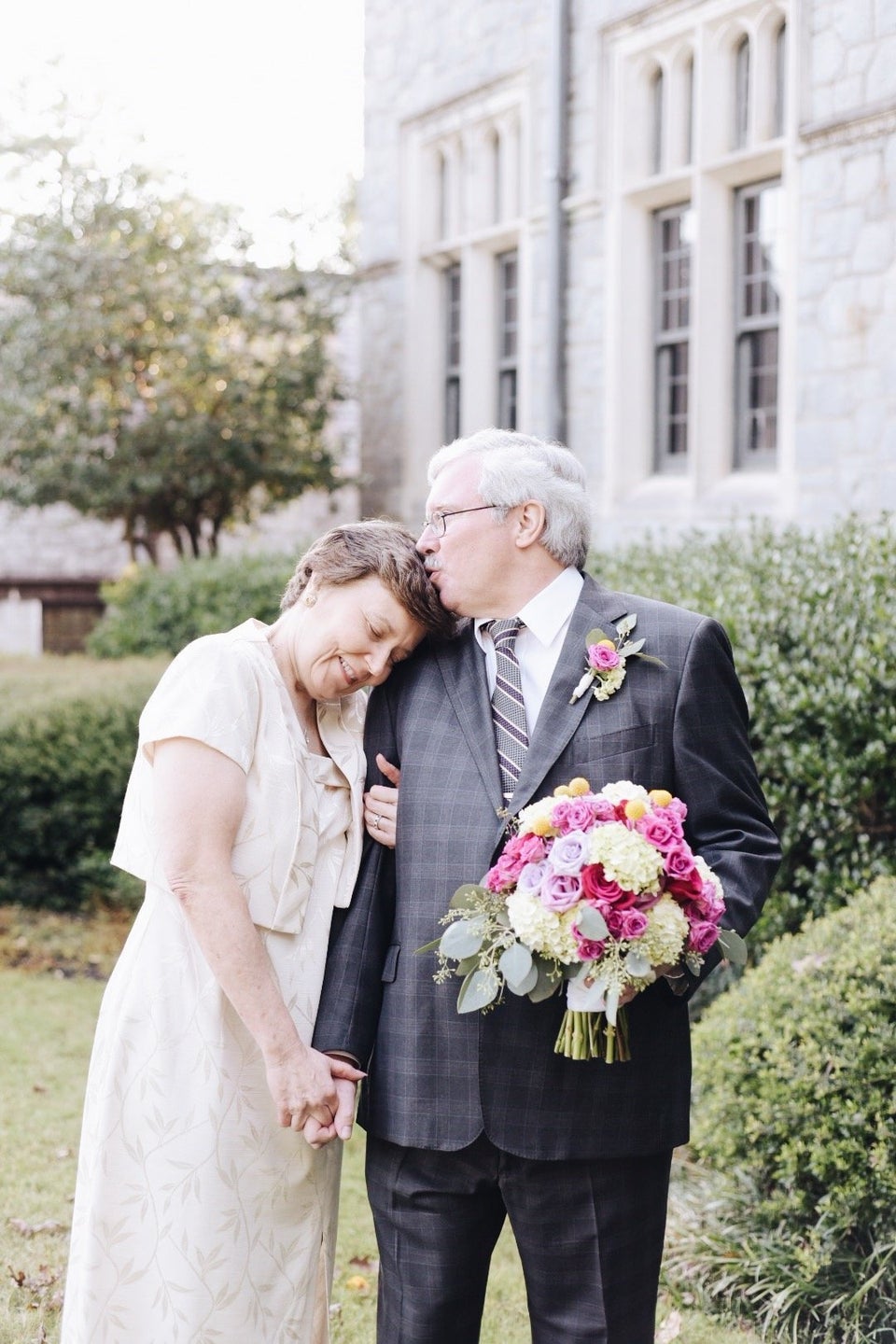 Real Weddings Of September 2017
Popular in the Community