"Amazing grace, how sweet the sound, that saved a wretch like me. I once was lost, but now I'm found, was blind but now I see.

The way you wear your hat, The way you sip your tea, The memory of all that, Oh no, They can't take that away from me!"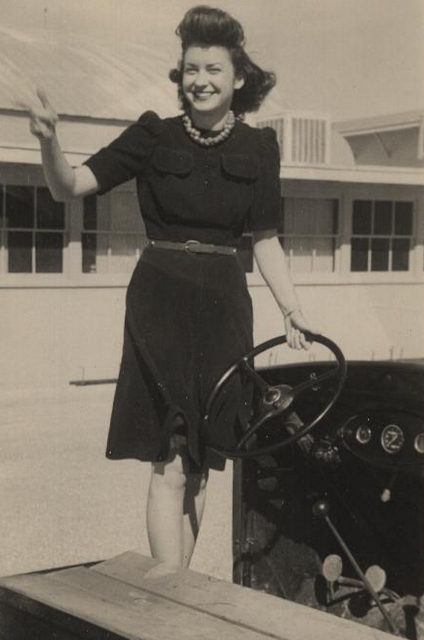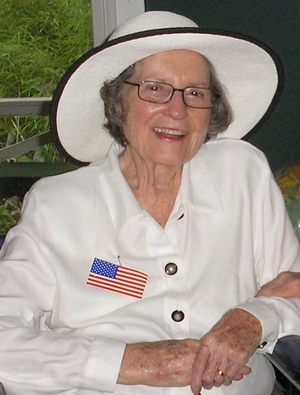 It is unusual enough to know exceptional people. One feels fortunate, and even privileged, for the association. When they die it's only fitting to recall their importance. Time and again, some of the most compelling people are those who, at first glance, seem to be utterly dissimilar. With some friends, in every way, divergence may appear to be complete. After more careful consideration, a rare few, turn out to be kindred spirits instead!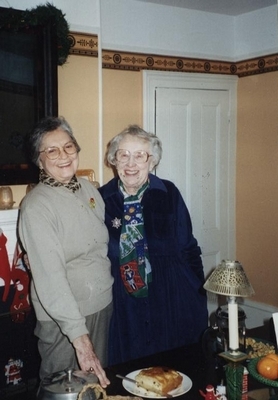 Grace Bromm with Dottie Kempson at the Delawanna on 'Boxing Day'
Although deficient technically, I love to sing, especially old Protestant hymns. What expressions of joy, hope and 'blessed assurance' they offer reminding me of moments spent alone in church with my father's mother or his grandmother. Safe and adored, my exuberant outpourings seemed to make Grandma and Mama Willie admire me, their precious, good little boy, all the more.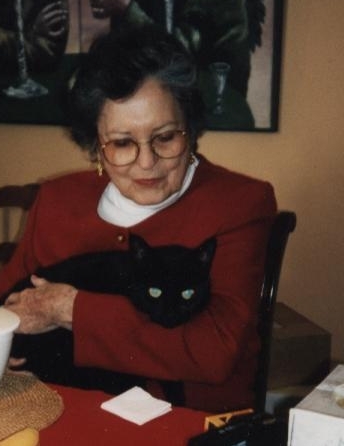 Someone else who appreciated my hymn-singing was my art dealer-interior designer friend, Hal Bromm's mother,'Mrs. Bromm', who gradually became 'Grace'. Grace Bromm epitomized extraordinary people of the type I've mentioned. Shyly reserved, she was habitually quietly, but smartly arrayed. Drolly amusing, always showing kindly interest in others, Grace possessed a penetrating intelligence, balanced by a sure but subtle human touch.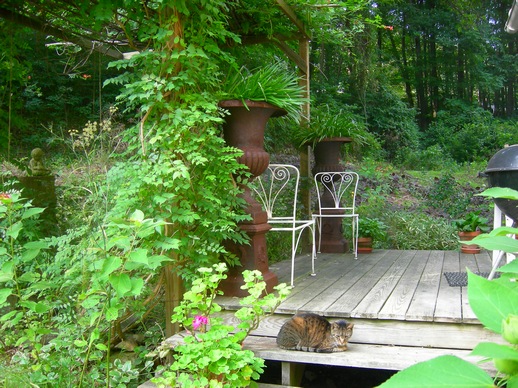 None of these fine qualities, indicative of a certain desire to hold back, are likely to remind most of those who know us of me.
No, our commonality, Grace's and mine, had more to do with shared principals of a somewhat higher order. We both tried to treat others as we ourselves might like to be treated, and to take action to improve whatever we readily could. Loyalty to friends and family were also high on our list, and so was patriotism.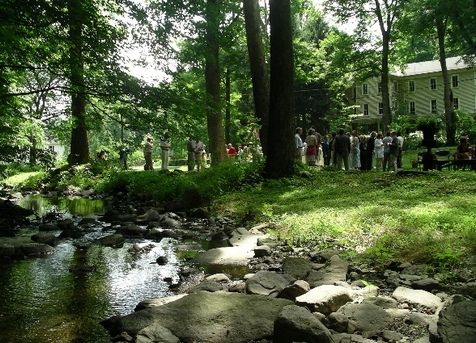 This last common virtue I discovered by chance. Grace and a small coterie of her friends formed a hearty chorus, amplifying my annual orgy of song, at Hal's and his life-partner, Doneley Meris' Independence Day open house.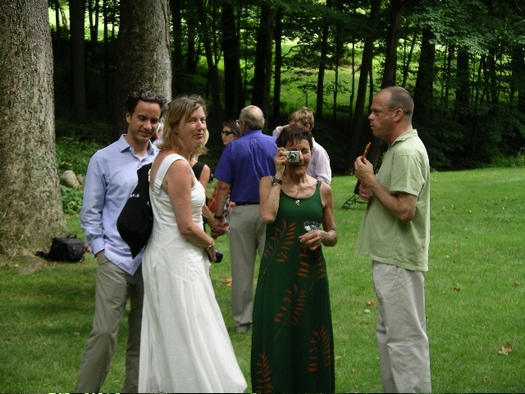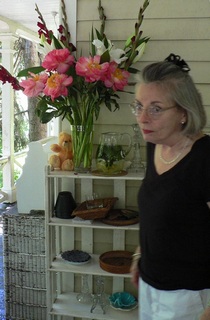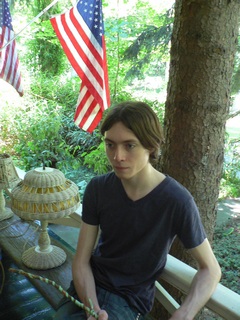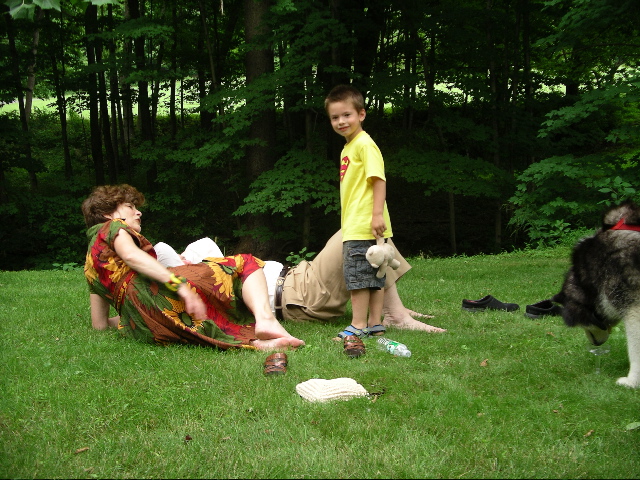 I have frequented the Delawanna, Hal's and Don's 1860's former farm and summer hotel at Delaware, New Jersey, boasting a dozen guest rooms, for more than twenty years. Entertaining people of all races and ages, from diverse backgrounds, Hal and Don are prodigious hosts of great thoughtfulness.
Wonderfully engaging, Don has an extensive capacity to show affection for almost everyone, animals included. His warmth and solicitude express immediate welcome to whomever crosses his path. As a perfect foil to Don's sweetness, Hal is, perhaps, more circumspect. Moreover, from his father Harold, a genial host, Hal, christened Harold, Jr., learned important niceties of entertaining.
"Guests first eat with their eyes," his father related regarding cooking, stressing how, "presentation is as essential as fine ingredients and careful preparation!"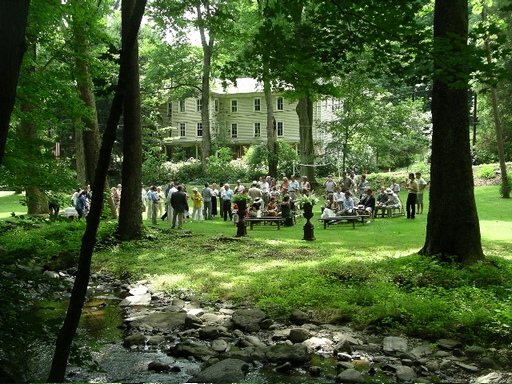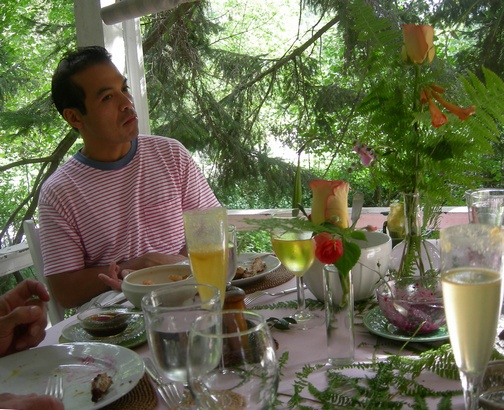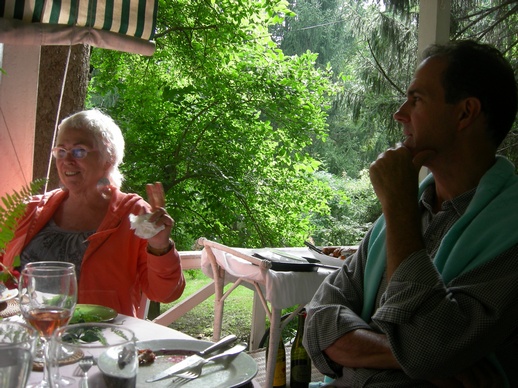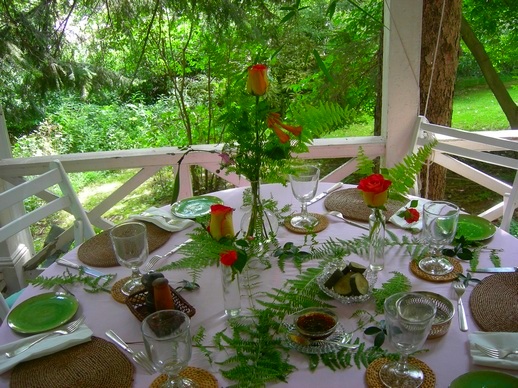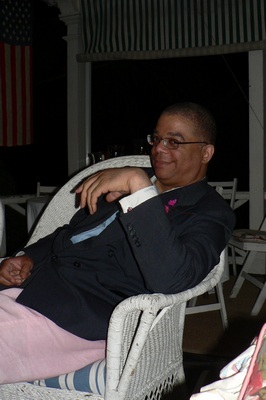 Grace Elizabeth Rooney Bromm shared her elder son's polite reticence. Meeting her little more than 2 or 3 times each year for 20 years, how well did I really know her? Well enough to observe that, notwithstanding her undemonstrative demeanor, she responded with delight to Don's caring and charm.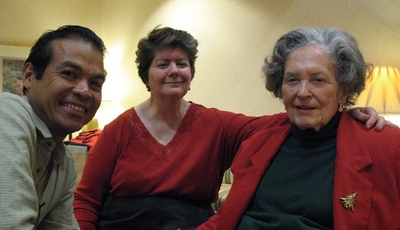 Moreover, Grace responded to my impromptu loudly-sung renditions of vintage show tunes, martial anthems and 'Methodist' hymns. This last designation is merely meant as a qualification. Hymns we belted out, Rock of Ages, Onward Christian Solders, or The Battle Hymn of the Republic, were not of the elegantly allegorical nature of those sung by courtier-like Episcopalians praising a pristine King of heaven. An activist, our God had little time to sit idly, "pavilioned in splendor and girded in praise!"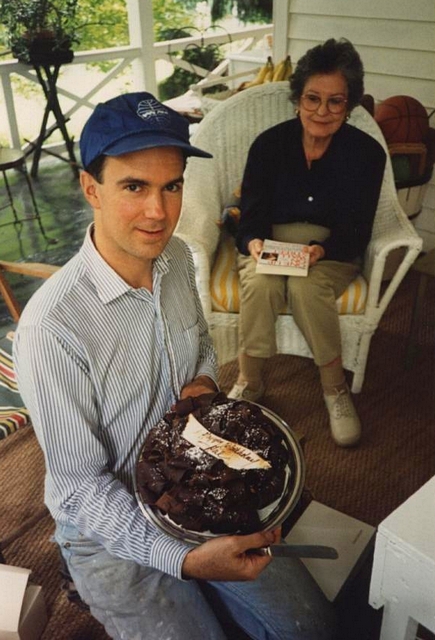 Nor was the nation we prayed for, singing Irving Berlin's God Bless America, some sacred-cow utopia that we dare not criticize. This is not to say that I ever heard Grace denouncing governmental policy in a routine or wholesale way. But tolerantly, she did show forebearance of me and other friends of Hal's and Don's, for whom the WASP avoidance of political debate and other confrontational or controversial topics seemed unnatural. Our political and social protest were often heated and Grace always listened with interest.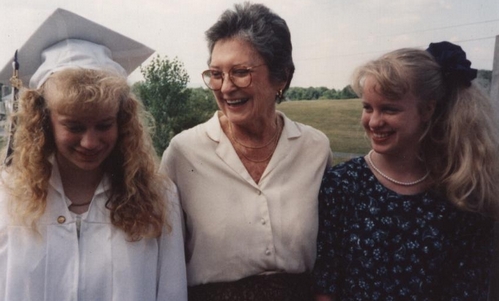 Grace with her grand daughters, Rebecca and Cathy Bromm
In the absence of her own discourses, how do I support Grace Bromm's critical patriotism? First of all, it has to do with her outlook. Adoring her three children unconditionally did not mean that she failed to advise them whenever they seemed in danger of harm. Similarly, publicly singing of love of country, Grace knew how to post a check to new candidates who might best affect needed change when necessary.
The last surviving sibling of the Fort Stockton 'Rooney Girls', Grace Elizabeth Rooney Bromm, died May 12 at her home in New Jersey. She was among the first residents in an assisted-living complex, a very nice one, in fact. What it best offered to Grace was independence and the ability, even as she grew progressively more impaired, not to be a burden to her family.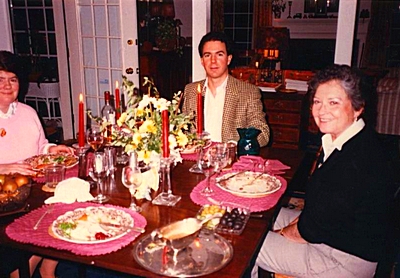 Grace was 87 when she died. She also had a get-a-way in Palm Beach Gardens, Florida. An avid card player, Grace Bromm died of complications from rheumatoid arthritis. This chronic affliction, an obvious 'pain in the neck', was never mentioned. Careful to don an appropriately red, white and blue ensemble, Grace would expectantly apply her lipstick to attend Hal's and Don's celebration.
Her game of choice in earlier years naturally had been bridge. But by the time we met, 'May I?', a game easy for all to join in, prevailed. One employed 2 or 3 decks of cards and 3 to 10 people could play. Eleven hands were required to complete the game, hence its other name, 'onze'. The initial hand required being the first to get a run of cards sharing the same value, such as kings or 7's. The second hand called for compiling a complete set of clubs, spades or some other suit. Then came a run and a set, followed by a set and a run.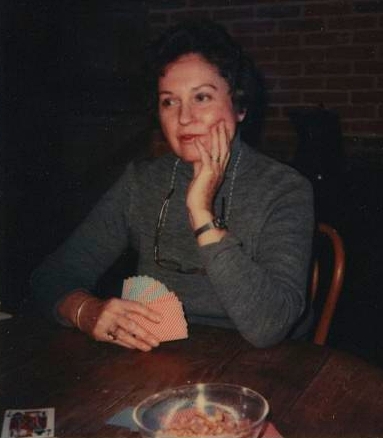 Each hand was successively more difficult, and as in bridge or poker, it was useful to recall what cards others had taken or discarded earlier. It was the perfect inter-generational card game, and I'm so glad that Grace introduced me to it.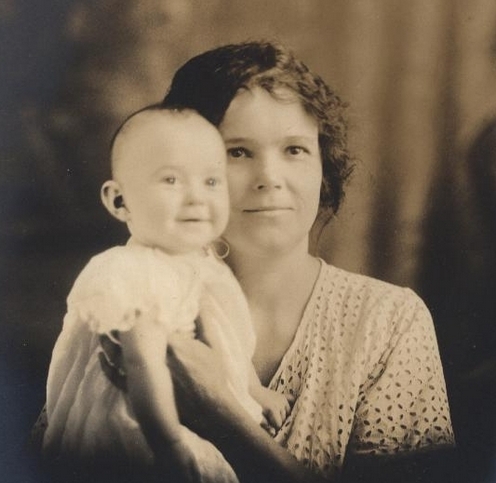 Born on January 21, 1923 in Fort Stockton, Texas, Grace was the youngest daughter in a family with 6 children, and affectionately known as "Honey Bee". Her father, a successful rancher and businessman, was also a civic leader who served as chief of the Fort Stockton Volunteer Fire Department for many years, and Pecos County sheriff from 1926 through 1936. He was also the county's first auditor.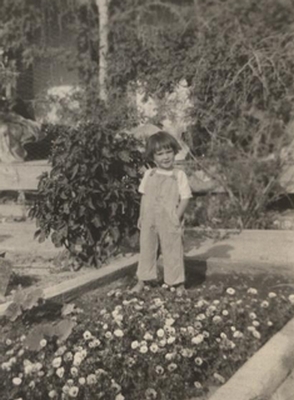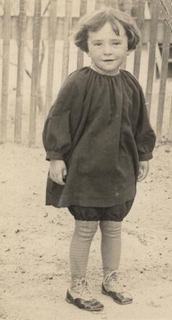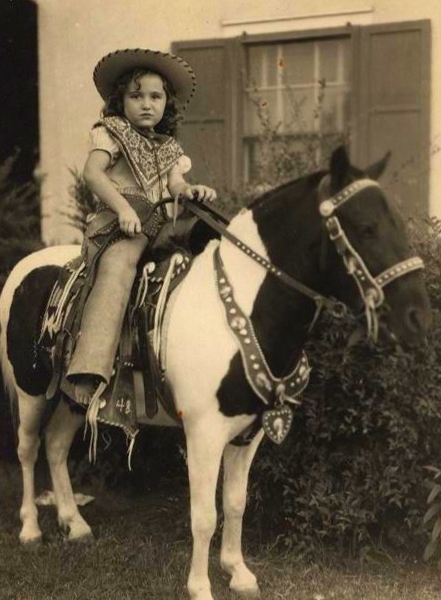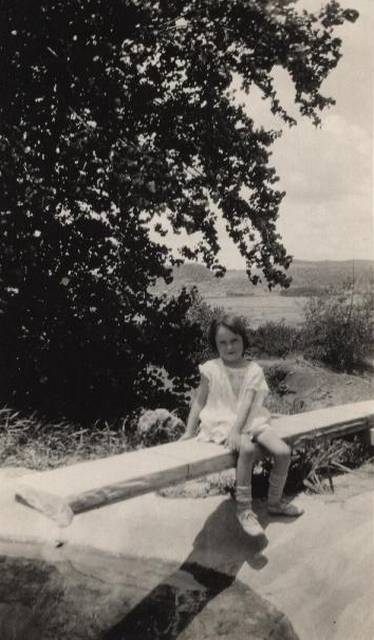 With the death of her paternal grandfather in 1889, Grace's father and her grandmother moved to the house on Water Street that remained in the family until the early 1980's. Fort Stockton's Rooney Park and the town's 'Rooney Addition' are named in honor of her family.
A cheerleader with theatrical interest, Grace graduated from high school in 1940. She aided the war effort, working briefly at the flying school in Fort Stockton, and later studied at Texas Tech in Lubbock before joining her sister Jane to take a position with Consolidated Vultee Aircraft Corporation in California.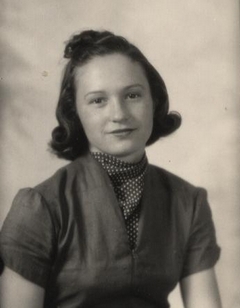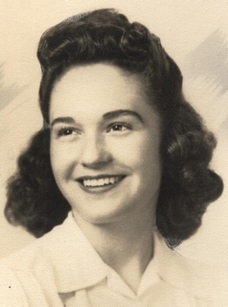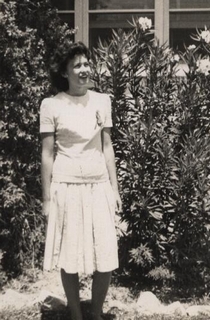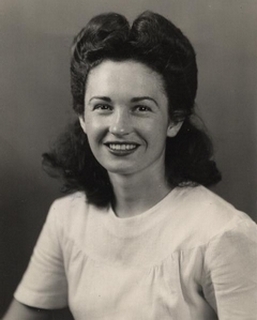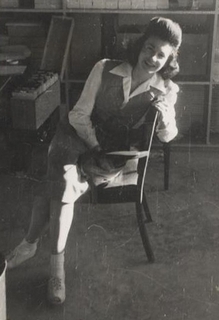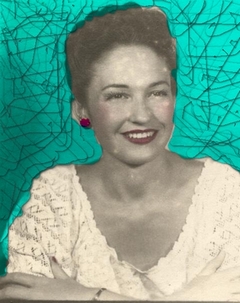 California was a magical place. That's where Grace met Harold Bromm, an Army Lieutenant. Introduced by her sister Ann's husband, Ted Brissman, they were married at appropriately-named Fort Bliss, a year later.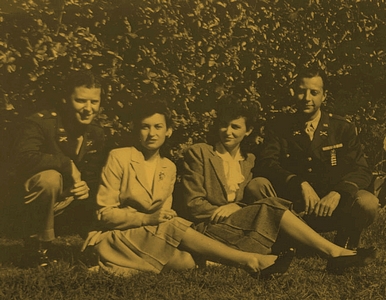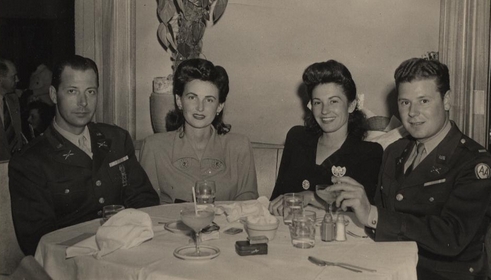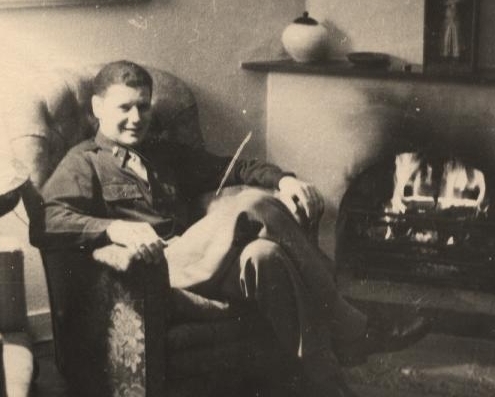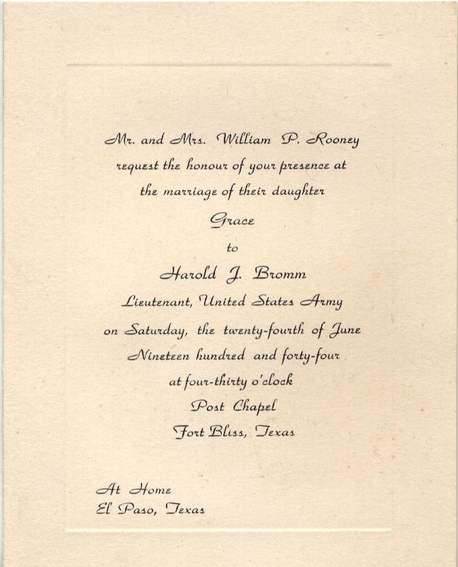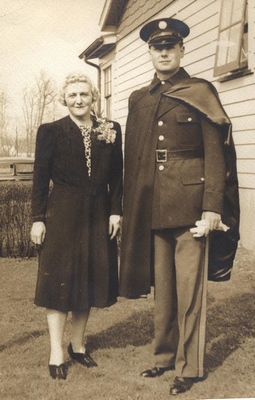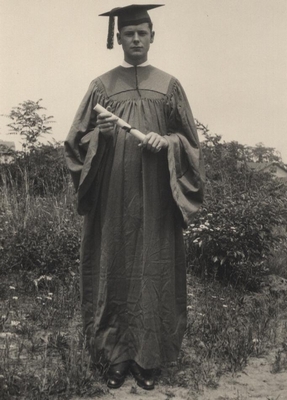 An eternal pursuit of beauty, an abiding appreciation of quality, never failed Grace. Repeatedly she found both, even moving to her husband's home state of New Jersey. In the 1970's the Bromms restored an enchanting historic 18th-century house in Hunterdon County, New Jersey, called 'Lansdown'. Originally built by George Washington's Commissary General of Issues, Charles Stewart, it was promptly listed on the National Register of Historic Places.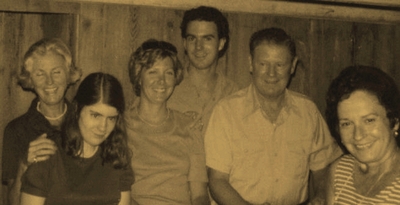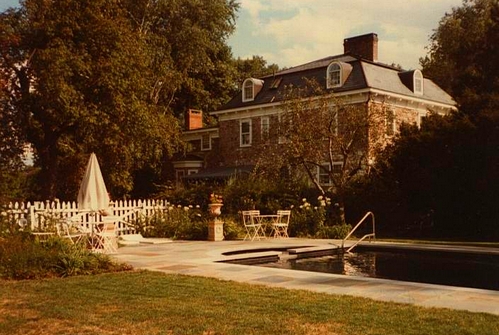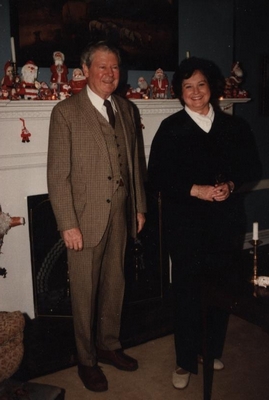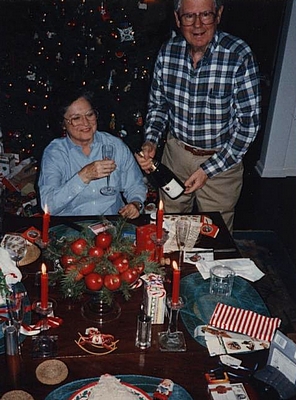 An early restoration and decorating project of Hal's, presaging similarly heroic efforts at the Delawanna and elsewhere, 'Lansdown', published in Colonial Homes Magazine, was a showplace. Several examples of its most exquisite needlework covered Georgian seat-furniture, as well as the drawing room's festooned and tassel-fringed curtains and the swimming pool's Coade stone neo-Classical urns, survive at the Delawanna today.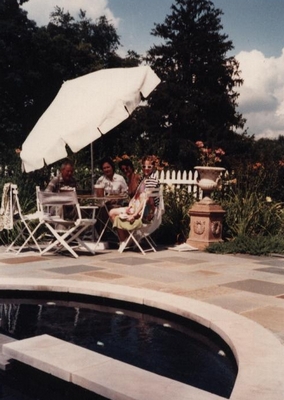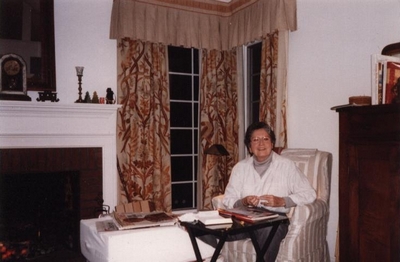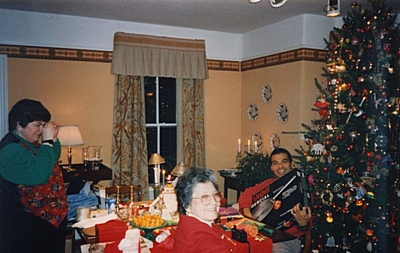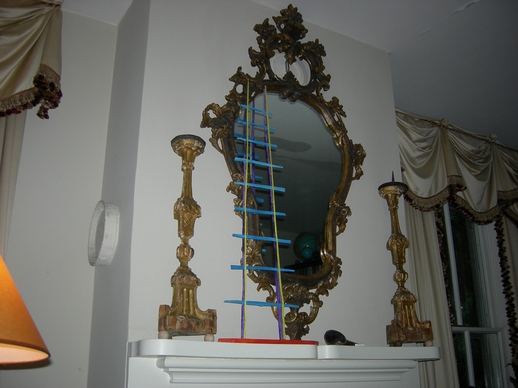 Unwilling to pay more for anything than she felt was warranted and highly delighted to pay much less, I wondered if either Grace, or Hal, who was imbued with a strong sense of value at his mother's knee, ever missed out on something they had really wanted.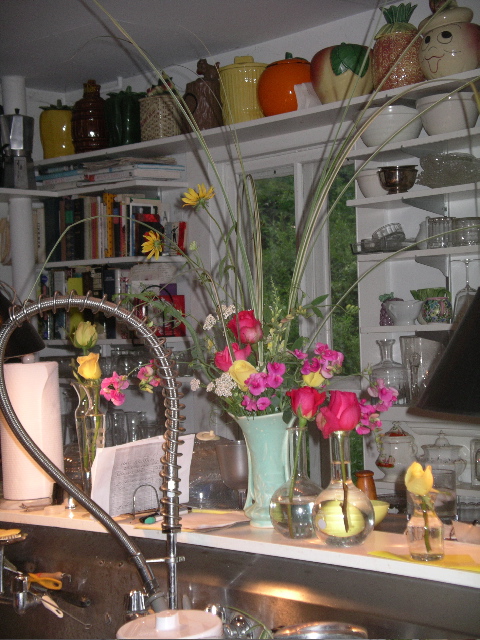 Examining these handsome antiques, a monument to Grace's taste and a testament to Hal's nascent career in London, one thinks it rather unlikely. Such fine examples of their type was all that she amassed, that one might almost be tempted to look on such marvelous 'things' as her splendid memorial. Such a collection is certainly a mark of a woman of distinction.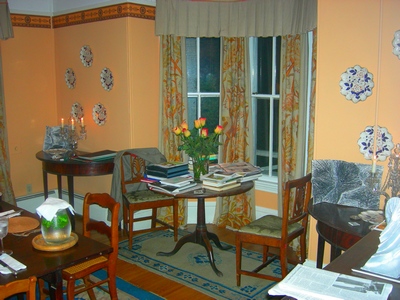 But to Grace Bromm every earthly treasure counted as nothing compared to Hal, his brother Jeff, their ironical sister Beverly, or even to dear Don, to say nothing of the nieces, nephews, cousins and grandchildren.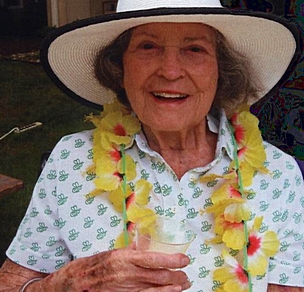 And even for venial me, I shall always regard amazing Grace's greatest gifts to have been somewhat intangible, yet sometimes eternal. Surely there was an ephemeral aspect to her eager but halting singing, and physical beauty, that much like flowers, is impermanent. But kindness, as bestowed by Grace, her faith, hope, loyalty, patriotism, encouragement, sympathy, and love, these endure forever!
A memorial honoring Grace's life will be held at 2:00 pm on Saturday July 24, 2010 at the Delaware Presbyterian Church, Clarence Street, Delaware, New Jersey.

Related